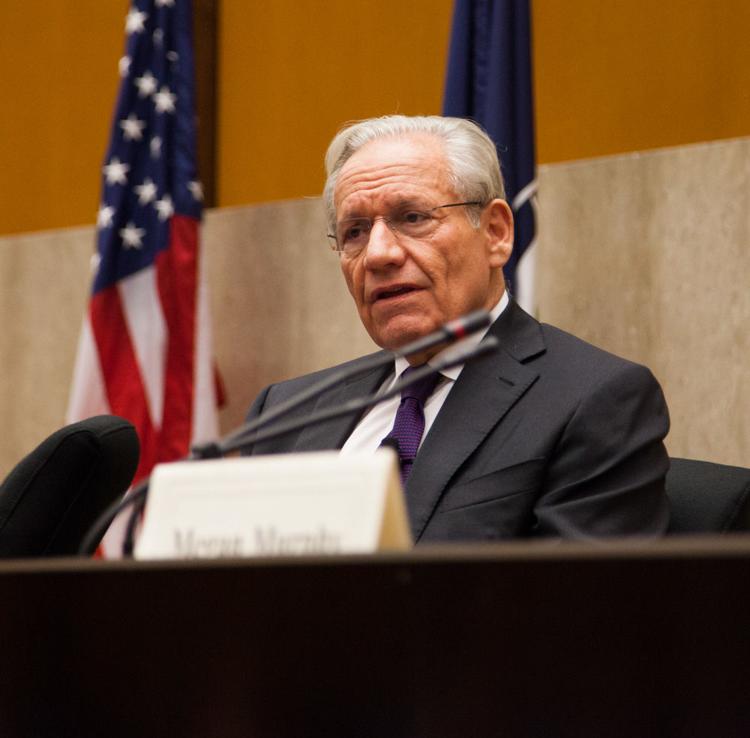 Pulitzer Prize-winning journalist Bob Woodward will open the Maverick Speakers Series at Texas Hall with a discussion about the state of the American presidency Thursday night.
Woodward won a Pulitzer Prize in 1973 for reporting on the Watergate scandal with Carl Bernstein and a second in 2002 for 9/11 reporting. He's written 19 best-selling books, including Fear, published in 2018.
External Affairs director James Hollis said in an email that Woodward is a prominent voice in political commentary after decades of experience in investigative journalism. Students can expect to hear a well-researched lecture about the office of the President of the United States.
More than 1,100 tickets have been claimed leading up to the event, he said, but more remain available.
Associate journalism professor Erika Pribanic-Smith said she was encouraging her class to attend the event. Woodward demonstrates that journalism can make a difference, and students should know that, she said.
His work in the 1970s inspired a generation of journalists who have gone on to educate another generation, she said.
"He is the sort of person that will chase down the truth," she said.
It showed in his work ethic as well, Pribanic-Smith said. That's important in an era where the term "fake news" is being tossed around, she said.
Geoffrey Campbell, journalism adjunct assistant professor, said he thought he would be the next Woodward when he started his career, but he found he didn't have the stomach for investigative reporting.
With his work, Woodward ushered in an era of distrusting institutions, including the journalism industry itself, Campbell said. He and Bernstein demonstrated that neither the government nor the president were beyond accountability.
"There's an old saying in journalism, that we should afflict the comfortable and comfort the afflicted," Campbell said. "And he's done his share of afflicting."
Campbell thinks students can learn resilience and persistence from Woodward during his speech. He and Bernstein encountered a lot of roadblocks while reporting Watergate, but they didn't stop, Campbell said.
"It's important to keep on plugging away," he said. "Finish the job."
Students can buy tickets to see Woodward speak at utatickets.com.
@colby_farr