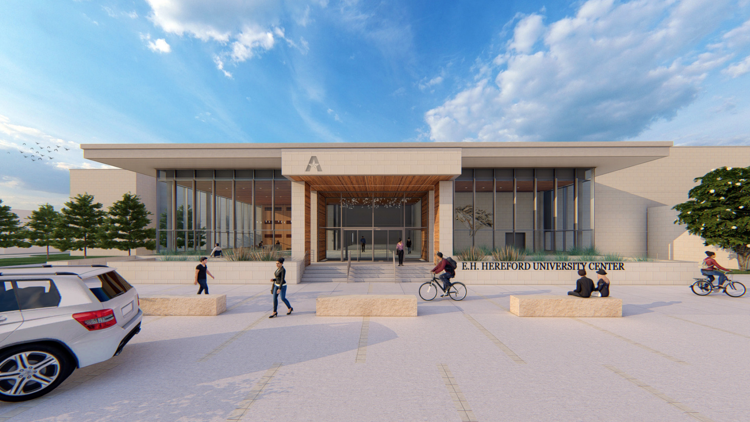 The University Center could have an updated north entrance and a new pedestrian mall by fall 2020.
The space between the Connection Café and the Lockheed Martin Career Development Center will be under construction during the fall semester to construct a grand entrance for the UC, said Institutional Construction director Troy Yoder.
The goal is to match the space between the Bluebonnet Ballroom and the Rosebud Theater with the newer parts of the UC, such as the Career Center atrium, Yoder said.
The pedestrian mall will replace a section of First Street, the street in front of the UC, and will occupy the space between West Street and Oak Street, said Don Lange, Auxiliary Operations and Logistics director, in an email. The UC building will also extend to First Street's curb after construction is completed.
Lange said over the past eight months, UTA has worked with an architect to develop designs and drawings for the project.
"When not used for events, the space will be a great student engagement space that will have high ceilings and glass that will provide a nice place for students to gather," Lange said.
The renovation and construction is a part of the Housing Master Plan, which includes demolishing the Maple Square and Garden Club apartment buildings to provide more parking, along with a drop-off zone for students, Lange said.
@MCastloo