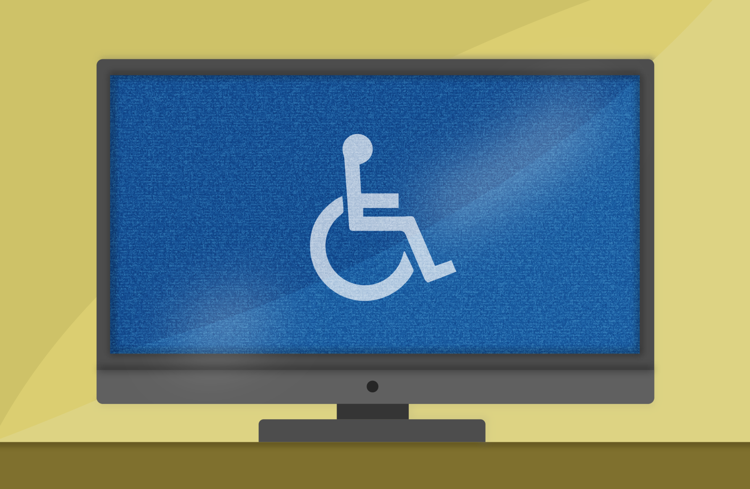 Because everyone will one day work with a person with a disability, knowing what language is useful and what kind is not are important skills to have, said Sarah Rose, disability studies minor director.
During the second half of the summer session, the disability studies minor will add a course titled disability in mass media, which will analyze accessibility and representations in television, advertising and film.
Teaching the course is Beth Haller, journalism and new media professor at Towson University in Maryland. Haller has written articles and taught classes on disability studies around the globe.
"She is an international expert on disability in mass media," Rose said. "She is a key player in pioneering disability and communication studies."
During class, students will engage with issues such as casting disabled actors in media, captioning social media or internet content and the challenges of portraying invisible disabilities like anxiety and depression, Haller said.
The conversation about disability in mass media doesn't stop with how disabled communities are represented by others, Haller said. With technology like the internet and social media, disabled people are able to make an impact and represent themselves in ways not previously possible.
When Netflix released Marvel's "Daredevil," a superhero show starring a blind protagonist, the blind community used social media to ask why the company had neglected to provide audio descriptions, Haller said.
Audio descriptions are very important for the blind community as they narrate important information outside of the spoken dialogue of the media, Haller said. Without them, a blind person is less able to distinguish settings, costumes and scene changes.
Within three weeks, Netflix began releasing audio descriptions for all episodes of Daredevil.
"Even Netflix, they're not stupid about money," she said. "Why would you want to exclude a whole community that's going to enjoy your content?"
Just as students in college would want to be thoughtful about issues such as race, sexual orientation and socioeconomic class, they should also be thoughtful about disability, Rose said.
"Disability is a universal human experience," Rose said. "It's the largest minority. It's also the only minority that everyone will join if they live long enough."
History senior Josh Stayton is scheduled to take disability in mass media this summer as a part of his disability studies minor. He said he hopes to have his preconceived notions challenged and be exposed to diverse representations of disabilities.
In the spring, Stayton took Rose's class on the history of disability and said throughout the class, students with disabilities added their perspectives to the conversation. Those conversations included the problems people with disabilities face and how people without disabilities can make an environment that's beneficial for people with disabilities.
Stayton said his mother taught special education when he was younger, and spending time around children with disabilities taught him a lot about what it means to be understanding.
Stayton plans on becoming a teacher and said minoring in disability studies will help him when he has to have important conversations with students struggling with learning disabilities such as dyslexia or Down syndrome.
Students outside of the disability studies minor are able to take the disability in mass media course, Rose said. The minor and the Department of Communication hope to make disability in mass media a regular course offering.
@peytonnorth