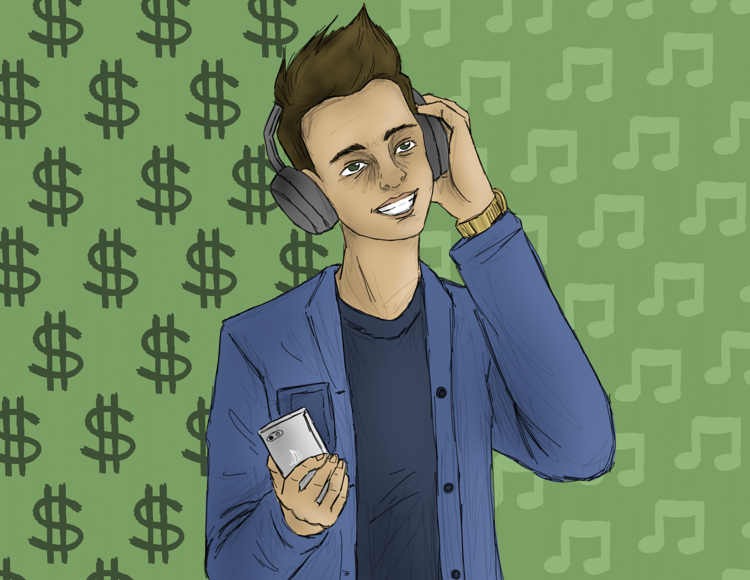 The Music Department is revamping the music industry studies program in the fall with a Bachelor of Arts degree that will allow students to explore the industry through a wide range of electives.
Jamar Jones, UTA alumnus and music industry veteran, will head the program as director. Jones has lent his talent as a musician, producer and composer to musical acts such as Boyz II Men, Jamie Foxx, Usher and Patti LaBelle.
The academic definition of industry is the manufacturing and selling of goods, Jones said. Students majoring in music industry studies will learn the tactics and economics behind creating, marketing and selling music.
Jones said he wants to bring commercial music into focus with the new program with genres like rock, pop and hip-hop. Some of the course options students will have in the new degree are history and appreciation of hip-hop and R&B music, record label and studio management, and business of music.
In record label and studio management, students record a band or artist in the studio, said Emilio Calderon, music industry studies senior. At the end of the semester, the students have a show where they each release a single.
UTA has had a music industry studies program for years, said music department chairman Dan Cavanagh. The department has offered two Bachelor of Music degrees, one in music media and one in music business.
The structure of the new degree will have more room for electives than a Bachelor of Music, Cavanagh said. This will allow students to have more choices when it comes to the types of music they want to engage with outside of jazz and classical.
Calderon said the degree is more accessible for students who don't have an extensive musical background.
"A recording engineer doesn't necessarily need to know the complete score analysis of Beethoven's Ninth," Calderon said.
Having a degree in music industry studies is different than receiving a business degree and working in the industry, Cavanagh said. It gives students the proper background to be successful in the music field.
"We believe in our department that if you're going to work in the industry, you should be a musician in some way," he said. "If you go through the music classes in addition to the business classes and [public relations] stuff, it's going to help you understand the business in a deep way."
For Calderon, creativity in the music industry has everything to do with taking risks in and out of the recording studio.
Having courses tailored to his future career will help him grow as a musician, he added. Booking shows, managing a band and producing an album can be significantly harder than being onstage and performing.
"You're risking your time, you're risking, in some cases, your reputation," Calderon said.
Current students have already switched their majors to this new degree, Cavanagh said. The program has even brought new students to the university.
"We were projecting five majors in the first semester," he said. "We're going to be close to 30."
@peytonnorth