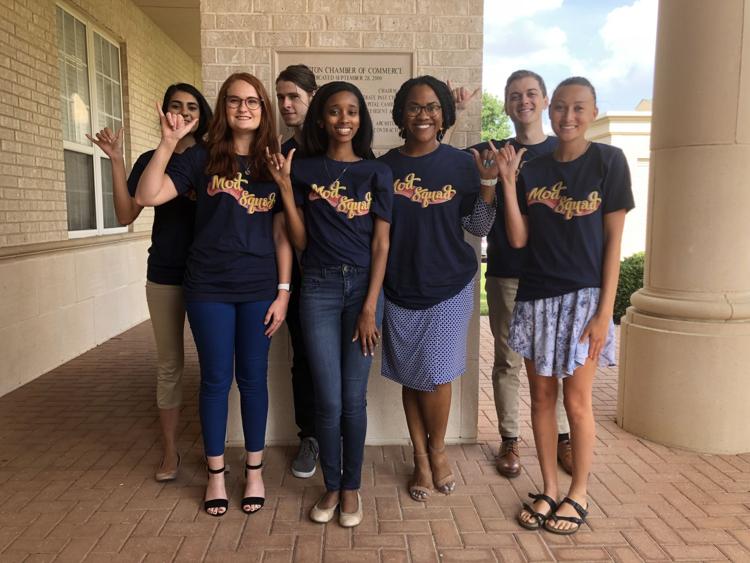 Mavericks of Downtown, a student action committee, wants to bridge the gap between UTA and downtown Arlington.
The committee, also called the Mod Squad, consists of six UTA students and one alumna and was introduced at a Downtown Arlington Management Corporation meeting Wednesday at the Arlington Chamber of Commerce.
The group said its goals include improving walkability between campus and the downtown area while increasing marketing measures to attract students.
Business graduate student Katie Gosa said the committee will also focus on how to engage students.
"We're at a tipping point in downtown," Gosa said. "They can really significantly influence some of the things that the area has to offer."
Gosa first joined the management corporation when she was UTA's student body president for the 2017-2018 academic year.
Alumna Angela Austin joined the Mod Squad soon after graduating from UTA. She helped put the committee together with the help of current student body president, Gavin Mitchell.
Austin said she hopes to use her experience at the university to help market the downtown area.
She also said she hopes the Mod Squad will accurately represent the voices of UTA students while serving as a foundation for the university.
Maggie Campbell, president and CEO of Downtown Arlington Management Corporation, said she wants the members of the Mod Squad to interact with Arlington's business community while exploring downtown and serving as a connection for their peers.
"The students got excited about that opportunity, and that was echoed in my meetings with President [Vistasp] Karbhari," Campbell said. "He really wants to see us figure out once and for all how we knock these walls down, both physically and on a communications level."
For now, the committee is made up of seven members, but it will look to expand when the fall semester begins.
"UTA obviously has an endless amount of students," Austin said. "We want their voices heard on this committee as well."
@c_amaya7