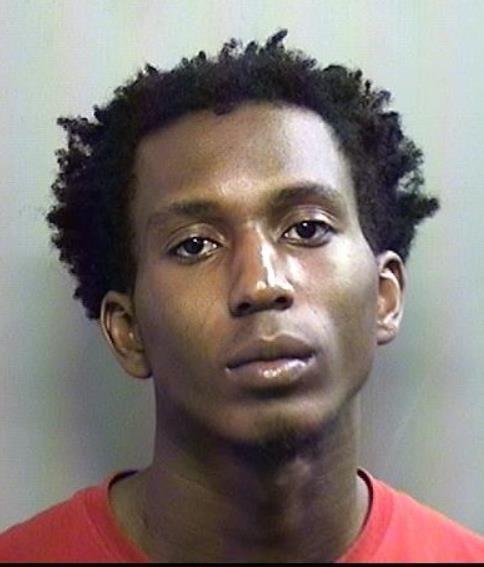 A suspect has been arrested in connection with the kidnapping, robbery and sexual assault of a female student.
Joel Mambe, 20, was taken into custody at about 3:30 a.m. Thursday at a private residence in Fort Worth. Mambe will be charged with aggravated kidnapping, aggravated robbery and aggravated sexual assault, Lt. Christopher Cook said in an email.
A gun and the victim's debit card were also found at the arrest scene, he said. Mambe currently does not have bail set and is at the Arlington Police Department Jail. 
Cook said police cannot go into detail about how the suspect was tracked, but that surveillance video from an apartment complex was "invaluable" in supporting the investigation. 
The kidnapping and assault occurred off-campus at about 3 a.m. Wednesday as a female student returned home to the Midtown Arlington Apartments. The suspect approached the student with a handgun and forced her to drive her car to an ATM and withdraw the maximum amount of funds from her account, Cook said during a Wednesday afternoon press conference.
Outstanding police work by @ArlingtonPD team!

Less than 24 hrs after offenses were reported by @utarlington coed we ARRESTED Joel Mambe around 3:30 a.m.

Charges include Aggravated Kidnapping, Robbery & Sexual Assault. Gun recovered along with victim's property at arrest scene! pic.twitter.com/e9rO2Sr5fU

— Will Johnson (@ArlingtonChief) June 21, 2018
The suspect then forced her to drive to a separate apartment complex in east Arlington where he sexually assaulted her, Cook said.
He said the suspect then made the student drive him to a convenience store where he made a $30 purchase with her debit card. The suspect then drove her to another apartment complex in east Arlington where he stole her cell phone and threatened her not to call police before fleeing on foot.
President Vistasp Karbhari addressed members of the UTA community via the UT Arlington Twitter page Thursday, thanking members of the Arlington Police Department and reminding students to remain vigilant.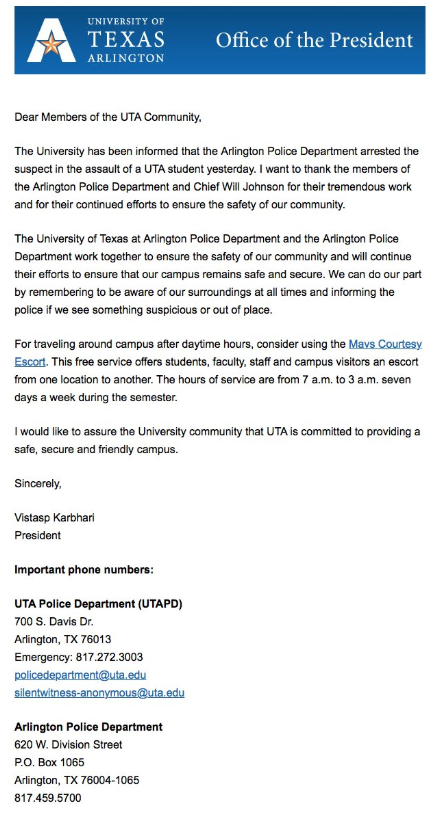 "We can do our part by remembering to be aware of our surroundings at all times and informing the police if we see something suspicious or out of place," he said.
@bekah_morr