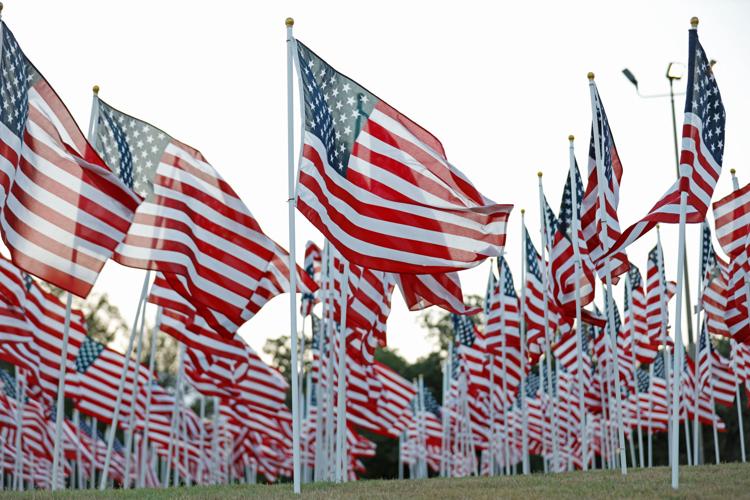 Construction management junior Angel Tovar said watching the second of two planes crash into the World Trade Center on Sept. 11, 2001, solidified his decision to enlist in the U.S. Marine Corps after high school.
"[From] that day forward, I was already committed," Tovar said.
Sept. 11, 2019, marks the 18th anniversary of the deadliest terror attack on American soil in U.S. history. According to the National September 11 Memorial and Museum website, the attack killed nearly 3,000 people from more than 90 countries.
Nineteen terrorists hijacked four commercial airplanes, deliberately crashing two of the planes into the upper floors of the North and South towers of the World Trade Center complex in New York City and a third into the Pentagon in Arlington, Virginia. After passengers fought back, the fourth hijacked plane was crashed into an empty field in western Pennsylvania about 20 minutes by air from Washington, D.C.
During his high school senior year, Tovar had been juggling the idea of joining the military but didn't consider himself especially patriotic.
At 17, Tovar said he couldn't legally "sign his life away" and needed his parents' permission. When he told his parents about his desire to enlist, he said his parents didn't take him seriously.
"They knew it was serious when, a month or two after that, a recruiter showed up at my house," he said.
He said his dad was especially unsure, but Tovar explained to his parents that if they didn't sign for him, he would graduate high school and enlist himself when he turned 18.
Coming from a military family, James Kumm, Military and Veteran Services executive director, was already committed to joining the army during his high school senior year. He joined a split option program that allowed him to complete basic military training while still in school.
"It was kind of amazing to me how everything stopped — and it really did stop — no matter what was going on in school to finish up our senior year," Kumm said. "It was really just paying attention and hearing what was happening throughout the entire course of that day."
Kumm said after 9/11, his military training began to focus on desert warfare more specific to the Middle East. The army began to ramp up for chemical and biological warfare training.
"The 9/11 attacks changed kind of everything for me," he said. "I was already in the service and then the army, but technically not, because I was still in school."
Joe Daniels, former National September 11 Memorial and Museum CEO and president, said the predominant feeling he had after the attacks was anger, not only as an American but as a New Yorker.
"Even to this day, it's really hard — if not impossible — to explain to a child why 19 people would board airplanes, and attempt to, and end up killing thousands of innocent people," Daniels said.
Memorials and museums show future generations that when times require, this country has an incredible ability to come together with limitless compassion in the aftermath, he said.
"We used to say, and still do, that we saw the worst of humanity on that day," Daniels said. "And then we saw the absolute best of humanity in the way our country came together."
Kumm said the country united despite varying backgrounds of race, ethnicity and religion to help victims and families move forward.
"We're definitely in a time where there's a lot of division across the United States," he said. "A lot of what we learned from the 9/11 attacks, and how we came together as a nation, is something that we as a country could really learn from and benefit from today."
@peytonnorth