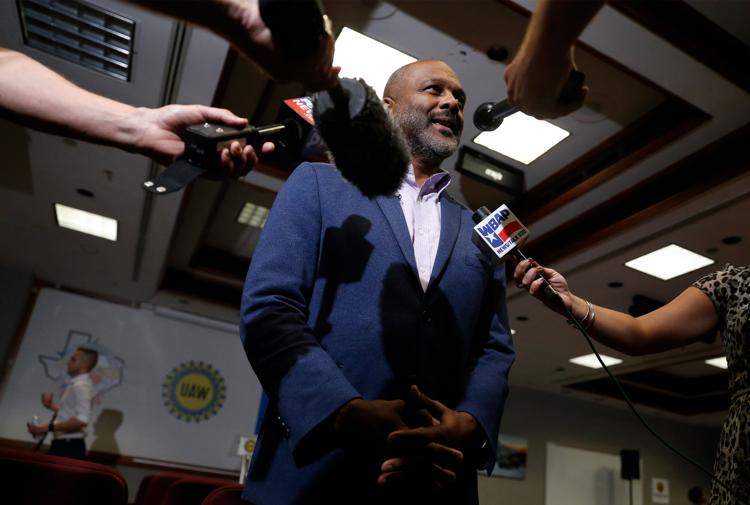 General Motors is investing $20 million into its Arlington Assembly plant before the company releases new full-size SUVs.
The purpose of the investment is to retain employees rather than recruit new ones, said Gerald Johnson, General Motors executive vice president of global manufacturing, at a press conference on Tuesday.
According to the press release, the investment will improve the plant conveyors to prepare for the new SUVs.
"We've been building trucks in Texas for more than 20 years, and our additional investment in Arlington Assembly is proof of our commitment and confidence in our Arlington team," Johnson said in a press release. "We are counting on the Arlington team to continue focusing on building the highest quality products possible for our customers while preparations continue for the launch of the next generation of our full-size SUVs."
Shop chairman Kenny Hines said the investment will help bring more stability to the plant.
"By retaining the current employees, it actually gives us a foothold to basically safely and economically build a better vehicle so we can maintain our lead within the marketplace," Hines said.
Arlington Assembly has been building vehicles in Texas since 1954. General Motors has invested more than $1.4 billion in the plant since 2015, according to the press release.
@c_amaya7