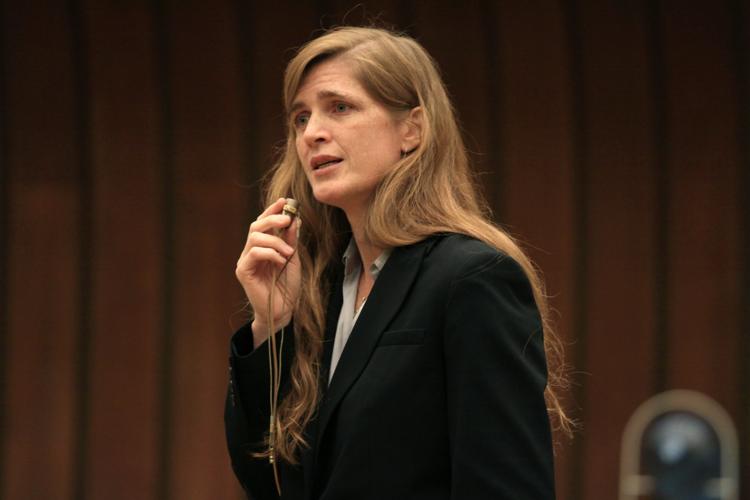 Samantha Power, former U.S. ambassador to the United Nations, will finish off the fall 2019 half of the Maverick Speakers Series at 7:30 p.m. Tuesday in Texas Hall.
"Power has been a leading voice internationally for principled American engagement in the world," said External Affairs director James Hollis in an email.
Power served as ambassador from 2013-2017 in President Barack Obama's administration.
The title of Power's speech is "The State of the World: Challenges and Opportunities."
"She has spent much of her career explaining complex geopolitical events as a Pulitzer Prize-winning author, war correspondent and Harvard professor," Hollis said.
In 2004, Time named Power one of its 100 Most Influential People.
Krys Boyd, host for KERA's "Think" radio program, will moderate the discussion at the event, Hollis said. The topic of the evening is timely, as it is International Education Week.
Tickets are still available and can be found at utatickets.com, Hollis said.
The next speaker coming to UTA as a part of the Maverick Speakers Series is Common, the Grammy Award-winning artist and activist. He is scheduled to speak Feb. 11, 2020, at College Park Center.
@PeytonNorth