The UTA Wind Symphony will perform "Pines of Rome" and other musical pieces during its first concert of the semester from 7:30 to 9 p.m. Friday in the Irons Recital Hall.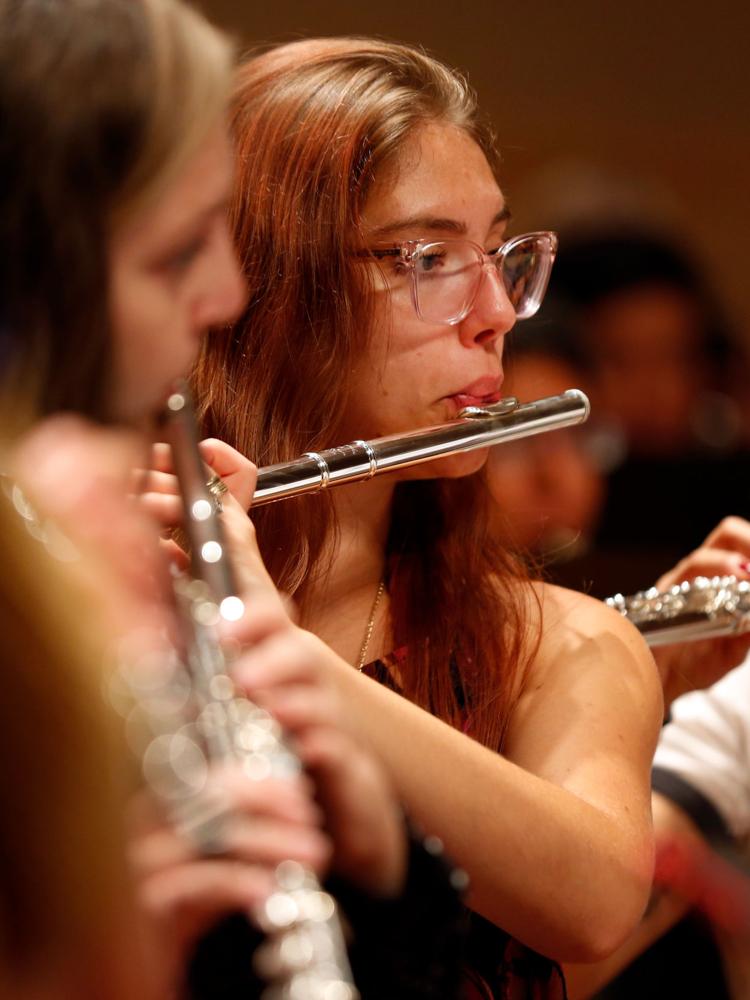 "I like to start the semester off with a bang and try to do something that's fun and exciting," said Douglas Stotter, director of bands and Wind Symphony conductor. "All the pieces on this program are in that category."
Ottorino Respighi's "Pines of Rome" is a four-movement piece about different scenes in the city of Rome, said Nicholas Thomas, music education senior and trumpet player. The intensity of the second movement describes the catacombs, and the last movement is a triumphant celebration.
"We would call it a 'tone poem,'" Stotter said. "It's trying to do what poetry does — set a scene, give a feeling."
Blending with the band and contributing to a good group tone takes preparation, said Kendal Bolton, music business junior and bassoon player, in an email.
"If I walk into a rehearsal with no idea what any of the music is about, it's a waste of everyone's time," Bolton said. "I make it a personal goal to be conscious of what the music is trying to say every time I pick up my instrument."
Regardless of musical background, students will be able to understand what the pieces are trying to convey, she said.
"The wonderful thing about music is that it can mean something a little different to everyone that hears it," Bolton said. "There's always a general theme or emotion though, which anyone can pick up on."
@PeytonNorth