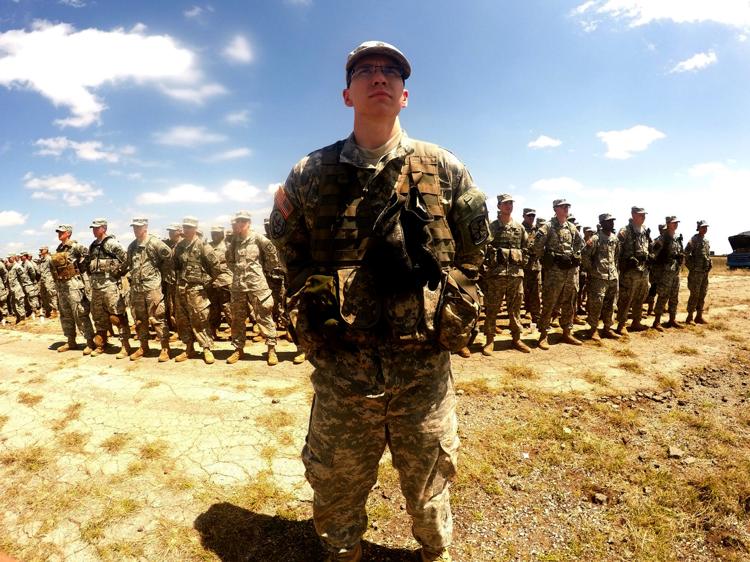 It was dark, and all I could see was a cadet's rucksack in front of me.
I heard the sound of rocks being kicked around by combat boots while captains yelled "Keep moving!"
We marched for miles with no indication of when we would stop.
I began to ask myself: "What am I, a journalist with no prior military experience, doing at a military training base with the ROTC?"
About 250 cadets and cadre from four schools attended the Joint Leadership Development Exercise at Fort Wolters in Mineral Wells, Texas, said Matthew Hoffman, cadet captain and public relations senior.
The three-day tactical training consisted of cadets rotating through leadership roles in various military scenarios to prepare for the Cadet Leader Course, the U.S. Army's largest training exercise, said Capt. David Martin, Baylor University assistant professor of military science.
Cadets from UTA, Baylor University, Texas Christian University and the University of North Texas started planning this exercise in January, Martin said.
Reading a map at night, scouting information from the opposing force and planning a capture helped students test their knowledge learned throughout the semester. The purpose was to assess the cadets strengths and weaknesses to grow and improve as leaders, Hoffman said.
He said this was the first time the Maverick Battalion has joined the leadership development exercise since 2013. The joint exercise is important because it builds confidence and experience, he said.
"That translates to later down the road because you never stop leading and confidence is key," Hoffman said.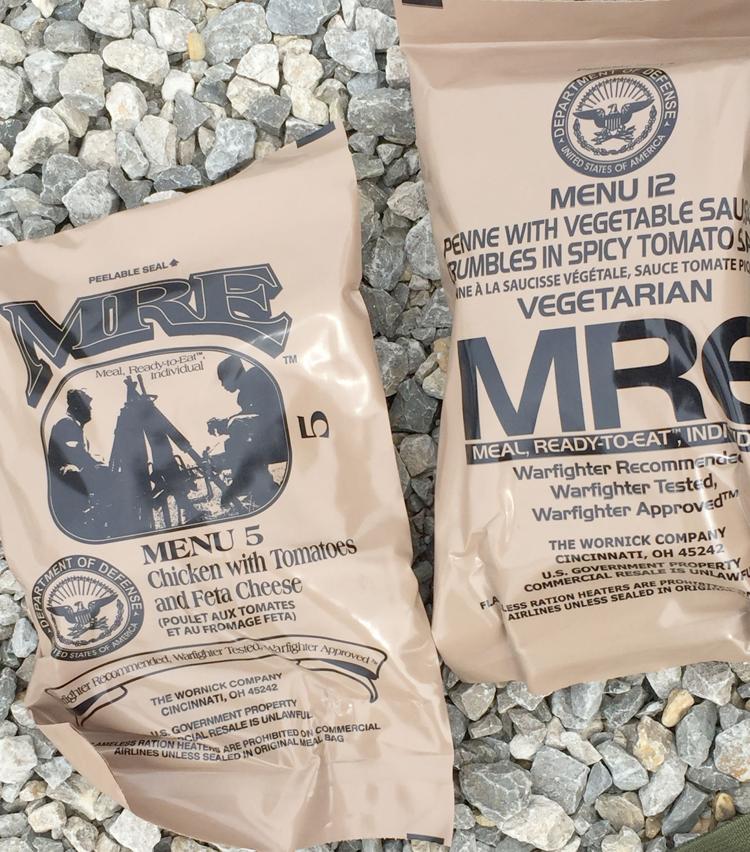 This training caused me to step completely out of my comfort zone. It forced me to trust strangers, patiently wait for instruction, keep my morale high and to endure hardship without complaint.
Initial thoughts:
Upon arrival at Fort Wolters, the cadets did not seem very excited to be attending this joint exercise. I understood why the moment I stepped foot on the campgrounds. We landed in the middle of nowhere in a rocky terrain with a hot, beating sun.
We were provided our first lunch, an MRE or Meal, Ready-to-Eat. I had the cheese tortellini; it was not bad for the first meal, but they progressively became worse. Always choose the vegetarian option, as I've learned the meat options are generally unappetizing.
Chain of Command: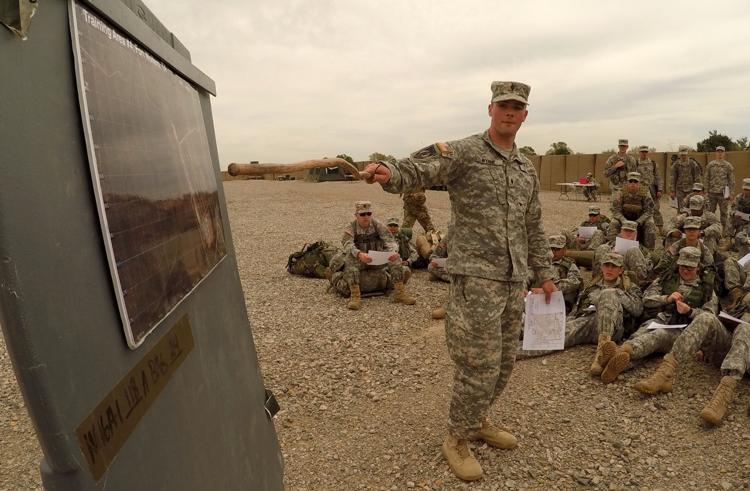 It was important to understand the term chain of command moving forward.
The chain of command plays a key role in the military because of the span of control, Martin said.
"Usually people can handle three to five tasks at a time, but no more than that," Martin said. "It is difficult to assume that one person can take on many tasks, so the span of control divides the responsibilities into more people."
The span of control has two main advantages: to provide leadership opportunity and to make the system run smoothly, he said.
From the highest to the lowest, the chain of command used in this weekend's exercises consisted of a platoon leader, platoon sergeant, squad leader, team leader and squad member.
Teamwork:
I sat staring at a map of the area when Hoffman assigned me the best battle buddy they could find, Caroline Wilson, modern languages graduate student.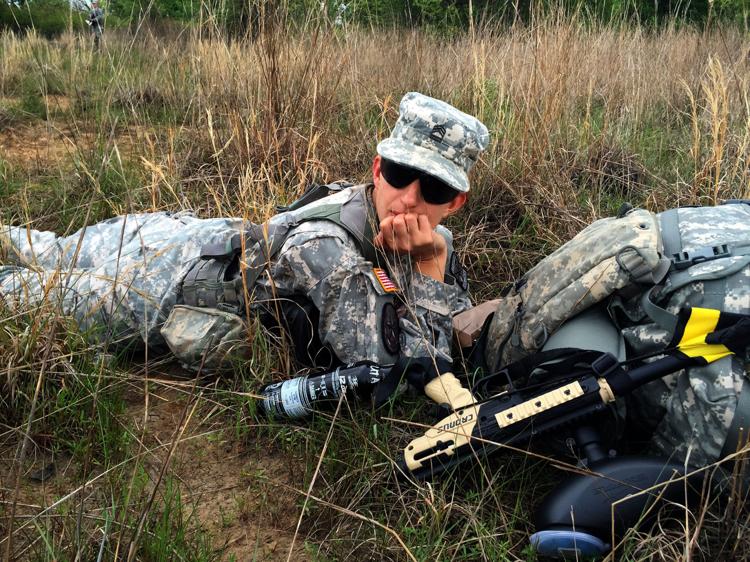 From that moment on, we were attached at the hip. We moved together and defended and looked out for each other. When nature called, Wilson had to accompany me. That happened quite often, and at the most inconvenient times.
The two companies, Alpha and Bravo, each contained two platoons which consisted of five squads. I was embedded in the Bravo Company, second platoon, third squad.
My squad consisted of seven cadets, not including me. We managed to maintain communication, motivate and support each other throughout the weekend's assignments and learn from each other throughout the process.
It was important to trust my squad members throughout the simulations because, we had to maintain communication to keep everyone on the same page even though we had never met.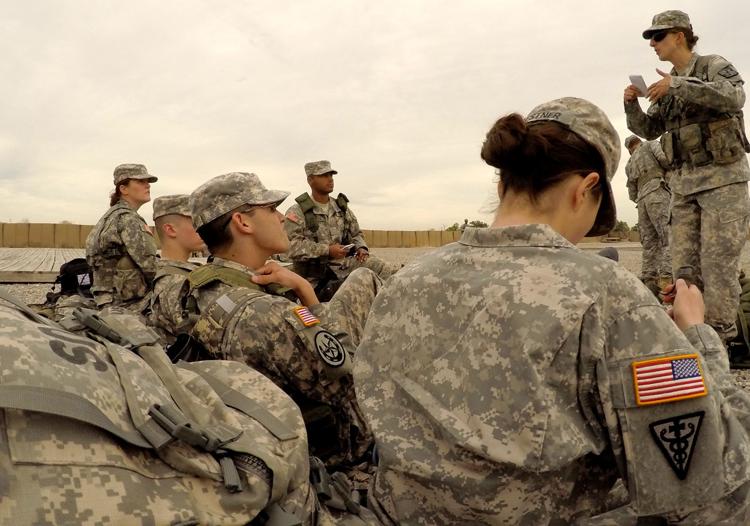 The Missions:
The purpose of the missions was to see how cadets in leadership positions interact, communicate and execute instructions.
During the first mission, our platoon leader, or PL, was tasked to lead us and survey an area to set up an objective rally point, or ORP. I followed the platoon into the woods and waited until the PL surveyed the area. Once the leader determined the area was safe enough for camp, he followed the chain of command and informed the lower chain to set up in apex formation with their squads.
"Each squad adjusts their security parameters," Martin said. "This way, they would be prepared if a bad guy were to enter any direction."
Sleeping in the woods for the first time was a challenge. Although I had the proper night gear­­—sleep system eye protection and wet weather gear— I was not mentally prepared to sleep alongside nature. Coyotes, bugs buzzing in my ears and the sensation that creepy crawlers were all around me precluded any rest. Luckily, we had to be up at 0300 hours, 3 a.m., to begin the next task.
The next mission, and my personal favorite, was the Night Land Navigation exercise. At 0415, we were provided with a map, compass, protractor and coordinates. We had to plot points on the map and find poles marked with letters. The challenges were difficult: clouds covered the moon and made the night sky darker than usual, cacti seemed to multiply on our path and we were unfamiliar with the area.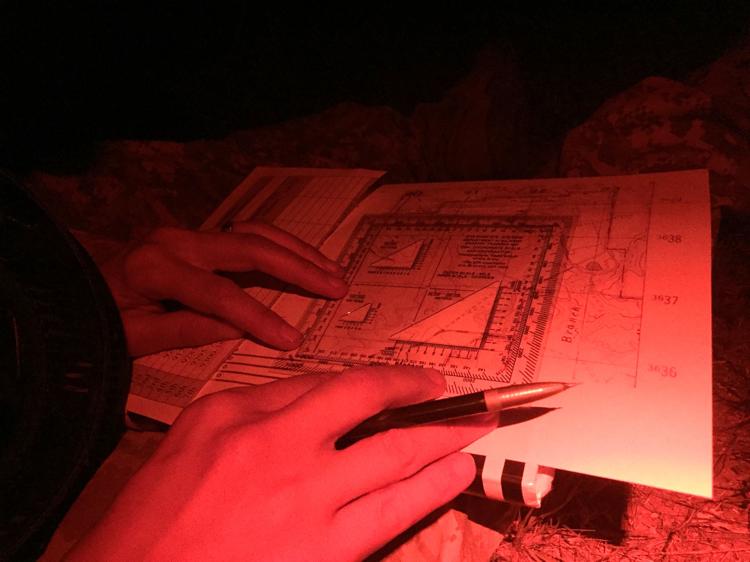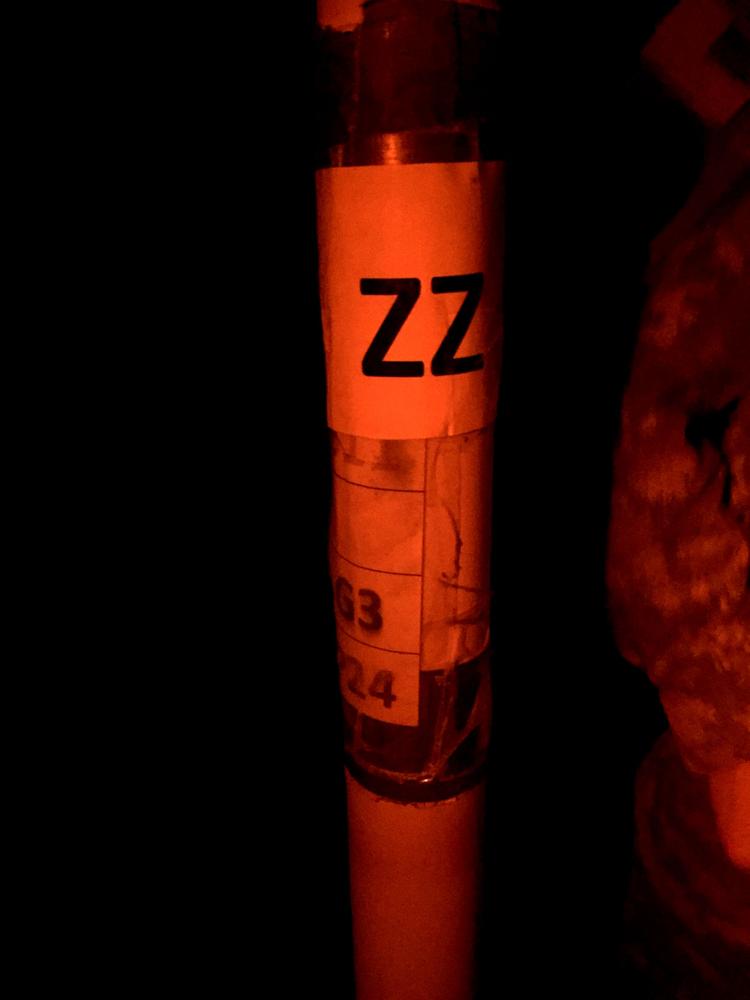 Matthew Blancett, cadet Sgt. major and critical language and international studies Russian junior, said he completed the exercise with two other cadets and plenty of time to spare. He said this particular exercise is important, because technology can fail at any moment. The ability to read a map and navigate with just that and a compass is necessary.
"It is important—fundamental—for every soldier to have the core understanding of basic land navigation," Blancett said. "This allows them to be able to move through those points with confidence when they do training like this."
The Lanes:
Once everyone finished the land navigations, the cadre assigned us to our next collective tasks: the lanes.
Lanes are scenario trainings that cause cadets to think critically to plan and execute the mission with limited time and resources. In 10 hours we completed three lanes: key leader engagement, ambush and attack.
Key Leader Engagement: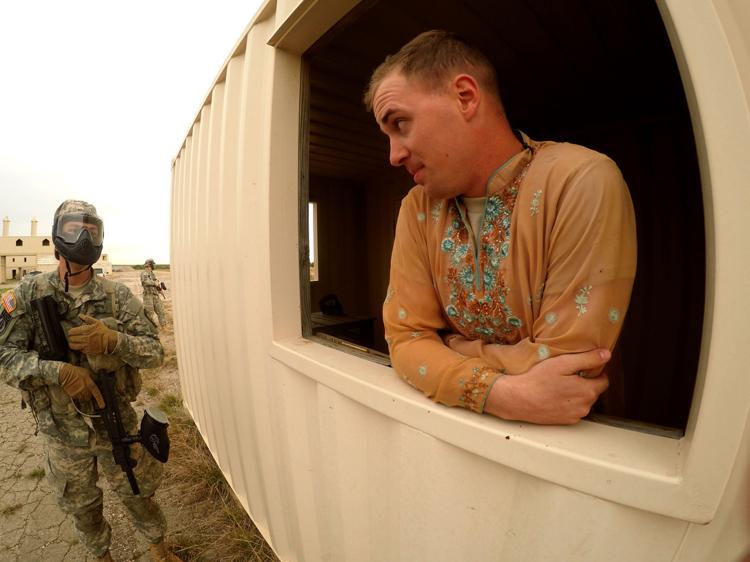 Imagine a village of common folk, such as street vendors selling locally grown fruits and vegetables or a butcher displaying his finest cuts of meat. Just another normal day- except it's not because we were about 500 kilometers away, preparing a strategic approach to end dangerous activity.
The objective: Someone in the village was making improvised explosive devices, IEDs. Find the perpetrator and stop the production.
This scenario was interesting to watch. Although it was all an act, everything felt so real. The PL led us to this village and had his squads patrolling the area at all times. After about 45 minutes of befriending the village people, speaking to the village elder and entering homes, the platoon found the perpetrator and completed the mission.
Ambush:
Contrary to popular belief, a combat simulation is not exciting. As a squad member, I spent most of my time waiting for further instruction. Rain poured down on us and the wind hit with a cold breeze. It was bearable, but uncomfortable. I was freezing.
As I sat waiting for further instruction, Wilson taught me an important phrase used in the army.
"If it ain't raining, we ain't training," Wilson said.
We watched the area for about two hours. The leadership team played a larger role in this lane; however, they lost to the opposing force. The PL was captured.
Attack:
We marched into the woods wearing our rucksacks, wet weather gear and face masks.
The objective: To plan an attack on the opposing force using weapons, firing if necessary. Cadets were issued paintball guns during check-in Friday, and they put them to use during this lane.
This experience in particular felt surreal. In that moment, I felt as if I had entered a war zone, and the sound of explosions in the distance, gunshots firing left and right and squad leaders frantically yelling at us to keep running made the experience lively. The cadets focused on the objective and executed their plans. The end result was the capture of a member from the opposing force.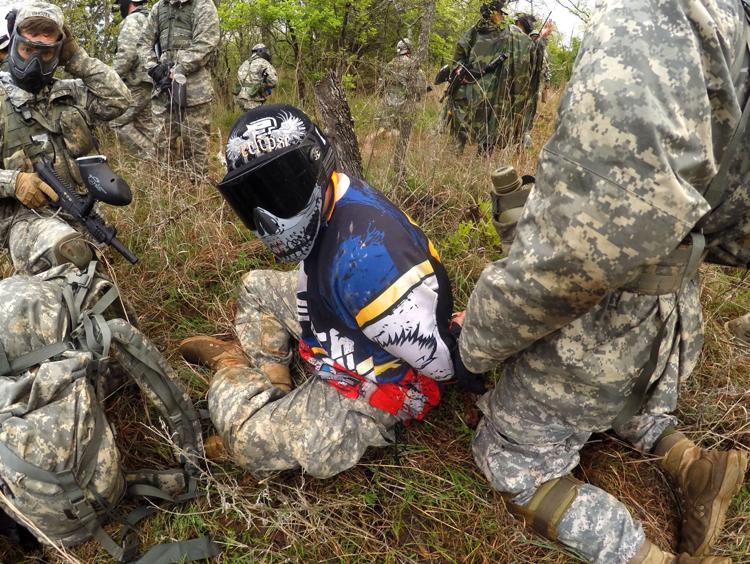 Values:
As civilians, we often take for granted the simplest things in life. This experience taught me the value of motivation, communication and time.
Attitude and motivation are important factors in the military. A positive attitude and mindset is really what keeps you moving.
In the military, communication is key. There's no internet or cellphones to constantly keep track of what everyone's posting. Paying attention, asking questions and keeping your squad updated with the newest information is the only way to have situational awareness. The people around you become a close-knit family. You learn to respect, look-= out for and care for one another.
Time is extremely valuable. The military has a strict time system, because they cannot afford to waste a minute.
"Time, time, time, that is your biggest element," Martin said to the cadets after their last mission Sunday. "If you fritter it away, you lose opportunities."
Concluding thoughts:
Even though it was only a three-day trip, this experience changed me. I have a whole new perspective on life. I live a fortunate life. At the end of the day I have a home to stay in, a family who looks out for me, a variety of food and running water.
I survived my first Joint Leadership Development Exercise.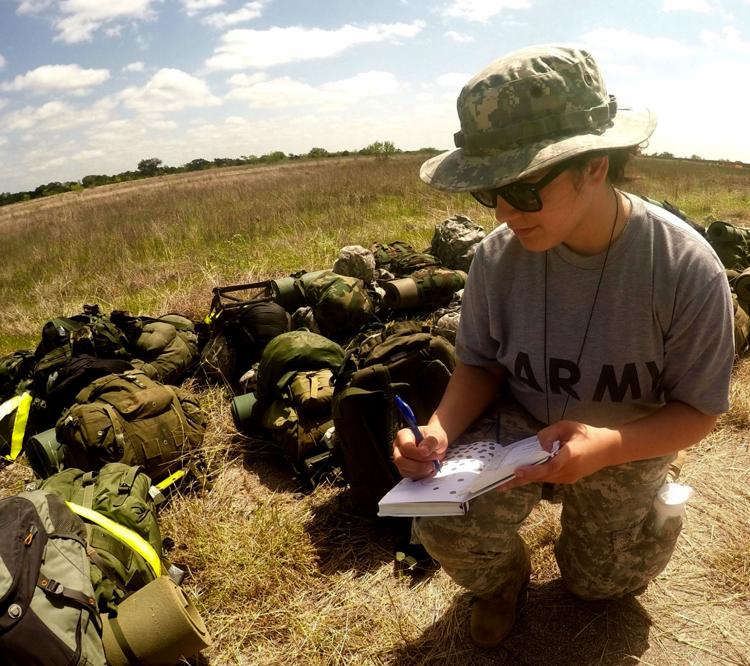 @mara_lopez01