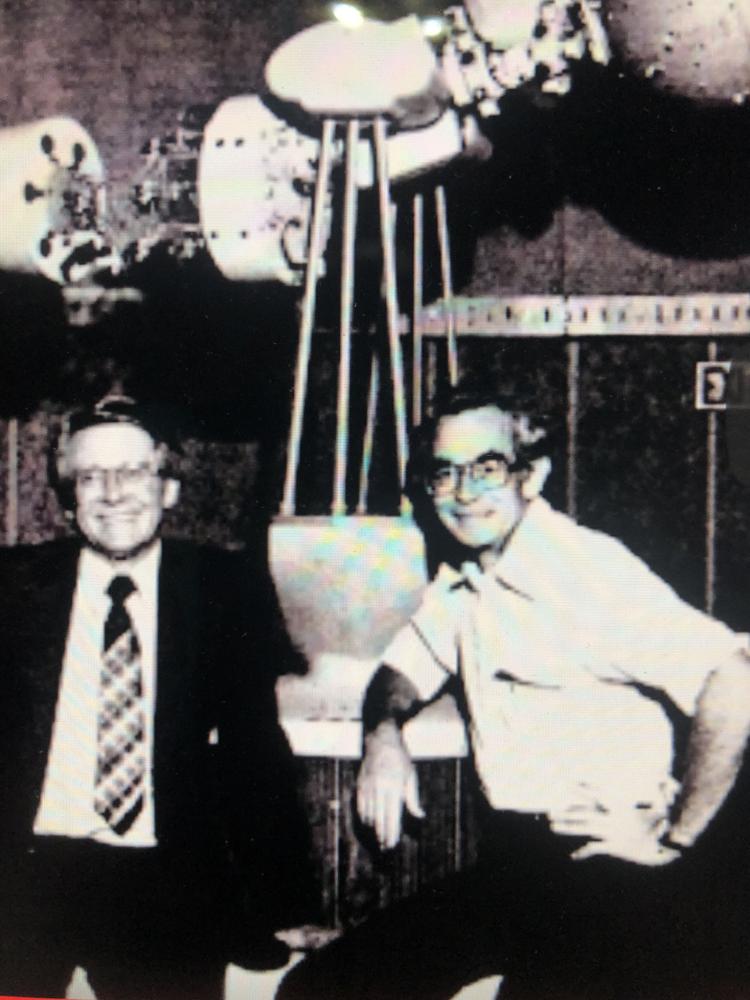 Before Arlington's skies were filled with city lights, physics professor emeritus Bonnie Cecil Thompson would drive out to Veterans Park late at night in his big white van, set up a telescope and teach his astronomy students about the stars.
Thompson died on May 29 and is remembered by friends and family as being a teacher who was dedicated to students.
The youngest of six, Thompson was born in the small town of Baird, Texas. He attended the University of North Texas on a music scholarship, originally planning on becoming a band director.
Thompson's passion for physics started when a friend invited Thompson to join him in his physics class, and the rest became history.
Thompson was hired at UTA in 1965, physics professor emeritus John Fry said. At the time, the college needed staff who were experts in their field as well as having research abilities.
Although the goal for these professors was to set up research labs, no assets were given to enable them to build labs that were competitive, Fry said.
It was around this time that physics enrollment drastically lowered to the point where the department struggled to create a new class.
In an attempt to increase enrollment and keep staff, Thompson and fellow physics professor Ulrich Herrmann decided to teach astronomy, which became popular among nonscience majors.
Late night stargazing excursions introduced by Thompson and Herrmann were part of the reason for astronomy's rise in popularity at UTA, not just within the science department but among the fine arts students as well.
His daughter, Sarah Thompson Cole, said Thompson had a special place in his heart for fine arts students who had to fulfill their lab science requirement.
"He wanted everybody to be interested," Cole said. "His astronomy classes, I think, were one of the funnest ones for a lot of the kids."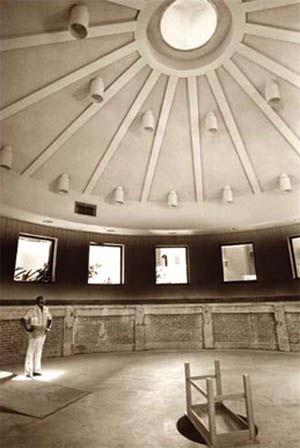 As enrollment for the class increased and starlight visibility in Arlington decreased, the push for a planetarium became a project that Thompson and Hermann worked tirelessly on for the next several years.
It wasn't until 1981 when funding was finally granted by the National Science Foundation to convert Preston Hall's Roundhouse building, then used for storage, into a planetarium.
The Roundhouse planetarium consisted of a ball that would turn on an axis with several holes and a large light in the center.
"He was curious, he was interested in learning but also interested in teaching," Fry said. "I think that's what drove him. And he wanted the school to succeed."  
When plans to build a new Chemistry and Physics Building were in place, Thompson, then retired, was a part of the group to fund the current digital planetarium.
Physics department chairman Alex Weiss said Thompson was influential in creating courses still taught today.
"You don't think about it, but somebody developed all of the programs that work and all that," Weiss said. "Somebody made it happen."
Thompson even wrote a lab manual still in use by physics students today, Fry said.
Thompson's wife, Mary Jo Thompson, said he gave the royalties from the manual to UTA. He specifically set it up to be given to undergraduates, who often had more difficulty getting money than graduate students.
"It was just in his heart," Mary Jo Thompson said. "He had a teacher's heart."
Thompson said her husband did demonstrations for local schools such as using liquid nitrogen to freeze bananas to get the students interested in science.
Outside of his academic life, Bonnie Cecil Thompson enjoyed flying a glider plane, rock climbing and kayaking. In the summer he would take his grandkids to the race track where he worked on race cars.
Thompson's family remembers him as honest, responsible, loving and dedicated. Cole said her father was giving, kind and smart.  
"Every wonderful adjective you can think of, that was my dad," she said.
@megancardona_