Despite sitting in the shadows of Dallas and Fort Worth, two of the largest cities in the country, Arlington has expanded rapidly.
Arlington's population is in the midst of surpassing 400,000 and is nearing the end of the road when it comes to undeveloped land, said O.K. Carter, journalist and local historian. Because of surrounding cities such as Grand Prairie and Mansfield, Arlington is landlocked, and in a few years it won't be able to grow outward anymore.
Carter said he predicts a denser population around UTA and downtown as housing options continue to increase in the area.
The urban fabric of Arlington is now changing, said Maggie Campbell, Downtown Arlington Management Corporation president and CEO. With steady growth, the city is refocusing on its downtown and entertainment district.
"Ten years ago, we did not have construction projects around every corner, we did not have a new restaurant opening every two weeks. The change was much more incremental," Campbell said. "And today, it feels like we're much closer to a tipping point than we were 10 years ago."
As one of the largest cities in the country, Arlington has its own distinct identity, former Arlington mayor Richard Greene said. It is also the 7th largest city in Texas by population.
"Arlington is not 'the little city' between Dallas and Fort Worth," Greene said. "Arlington is a great city on its own right."
Geraldine Mills, Arlington Historical Society executive director, said the city's unique history and location have been a driving force for the city's rapid advancement.
In 1876, Arlington's location provided a convenient stop for the Texas and Pacific Railroad between Dallas and Fort Worth, Mills said.
The station attracted people who wanted to commute by train from Arlington to big, nearby cities for work.
When Mills was growing up in the 1940s, the population was less than 5,000, she said.
"It was a fun time," Mills said. "Very little crime that you knew about. We never locked our doors, never locked a car."
During World War II, Mills experienced what she calls an "invasion of the Yankees," as northerners traveled south to work at a nearby factory in Grand Prairie.
After the war, Americans became more family-oriented. They sought affordable housing options in suburban cities such as Arlington, Carter said.
In 1954, more people migrated to the city after General Motors opened an assembly plant in Arlington, Mills said. Within the 10 years after the plant arrived, the city's population increased from about 7,000 to about 40,000.
"It started with General Motors coming in," she said.
The completion of Interstate 30 later in 1957 also played a major role in making Arlington accessible to nearby cities, Carter said.
"You show up here, and you have access to the entire Metroplex within 25 to 30 minutes," he said.
The development of the entertainment district, starting with Six Flags Over Texas in 1961, helped establish Arlington as an unexpected center for tourism, Carter said.
Major sports stadiums such as AT&T Stadium, Globe Life Park and the Esports Stadium Arlington have been powerful players in the city's economic development, said Rich Stoglin, chaplain and Greater Arlington Chamber of Commerce member.
The Texas Rangers, for example, have been an economic asset to the city as one of only 30 major league baseball teams in the country, Greene said.
In 1989, the Texas Rangers almost left Arlington to build a new stadium in Dallas.
Greene said he fought as mayor to keep the team because the city couldn't afford to let it go. The baseball team brought in too much revenue from tourists for the city to allow it to leave.
"The great challenge for Arlington was to say, 'Don't underestimate what we can do,'" he said. "This is our team, we are a major league city."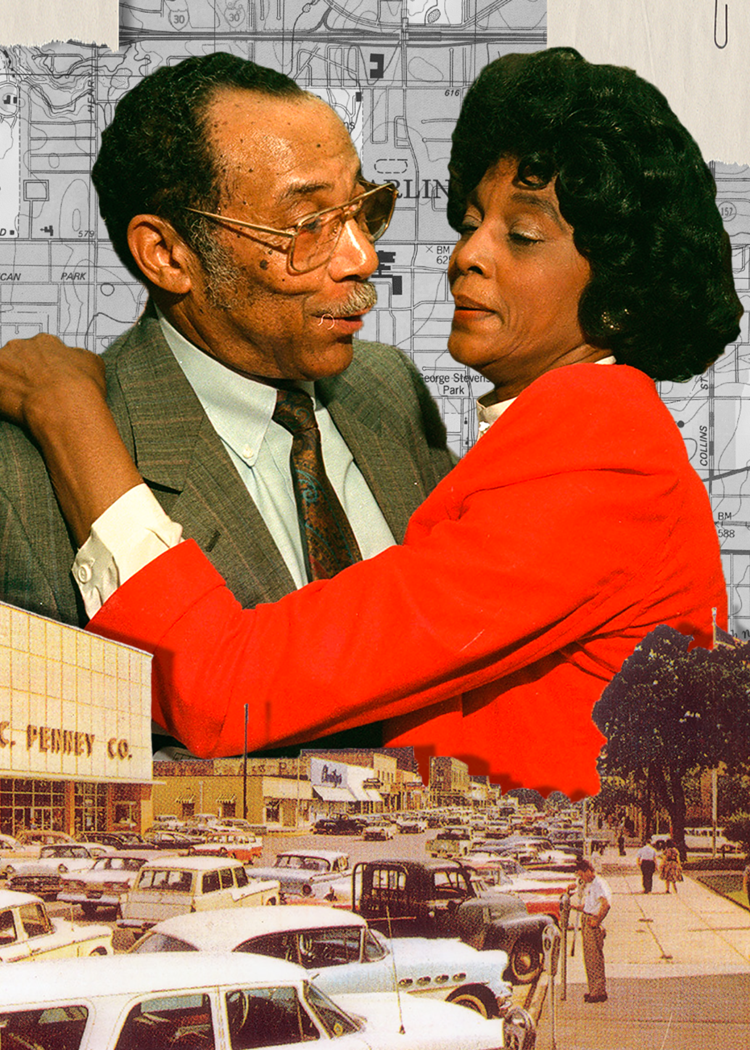 The city has also made a number of investments into its downtown, such as the Levitt Pavilion and the Abram Street Rebuild project, that have made the future of the district as a vibrant cultural scene more feasible.
"Now that people are finding more value in walkable environments, that is driving more economic interest and more investors into looking at Arlington," Campbell said.
Former Arlington mayor Elzie Odom said the city fosters businesses that keep revenue within the city. Those businesses make life cheaper for residents rather than increasing the cost of living.
Odom said Arlington will keep growing its own identity and continue to lure people beyond Dallas and Fort Worth and into its limits.
"People know of Arlington, what it is, where it is," he said. "Arlington will never be a Dallas, but Arlington will always have its own niche."
@CecilLenzen @edmedeles