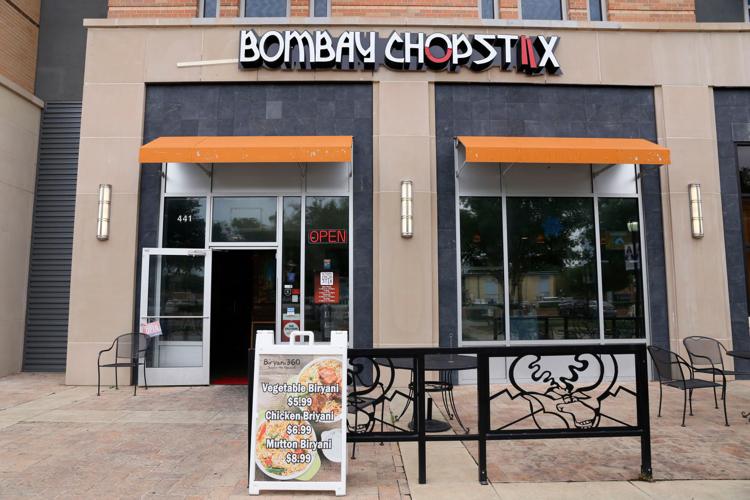 After closing in late April, the vegan Mexican restaurant Down to Earth is set to offer its menu options again in the College Park District.
The restaurant temporarily ceased operations after an inspection from the city of Arlington on March 29 found that Alma Rangel, owner of Down to Earth, was working as a visiting chef at the Bombay Chopstix location, Arlington spokesperson Susan Schrock said in an email.
Down to Earth Vegan Kitchen did not have its own food establishment permit or commercial catering permit, so it could not operate as a separate restaurant within Bombay Chopstix, Schrock said.
Rangel said her restaurant will continue to operate from within Bombay Chopstix, but it will not be its own entity. Instead, she will merge her menu with Bombay Chopstix.
"I'll be working there, but I'll be running my own menu," Rangel said. "What Bombay is going to do is just basically identify the vegan kitchen menu as mine."
The restaurant's decision to add the Down to Earth Vegan Kitchen menu items to its menu is a business matter, not a city matter, Schrock said.
Chemistry doctoral student Andrew Franklin said he is excited to see the restaurant bring its food options back to UTA.
"I like having the option available. While it had been around I had been alternating between Bombay and Down to Earth," Franklin said. "I liked both of them a lot, and I liked supporting both of them."
Franklin said both restaurants provide good variety for those looking for vegan and vegetarian options on campus.
As part of a new agreement with the city, Rangel said she can't advertise her restaurant's name at the Bombay Chopstix location.
"The only stipulation from the city, which is a big one, is [that] it can't really say Down to Earth outside at all," Rangel said.
She said she thought adding her food options to the Bombay Chopstix menu was a smart business move for both restaurants, and she wants to continue providing vegan food options in Arlington.
Rangel said she expects to continue offering her menu items as early as next Tuesday.
"The demand is still there, and it's going to be the same level of quality that I always put in my food," Rangel said.
@c_amaya7