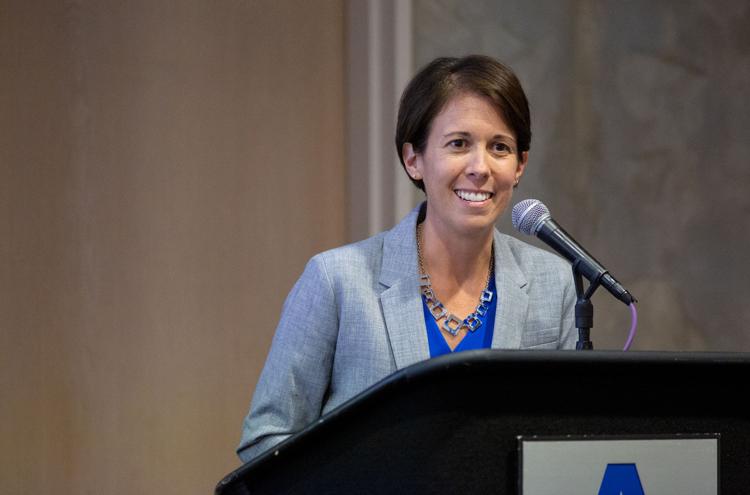 Molly Albart has been named as the new assistant vice president for Student Affairs, according to a Division of Student Affairs press release.
The assistant vice president position oversees Multicultural Affairs, Maverick Orientation and Transition Programs, Military and Veteran Services, Parent and Family Programs and Student Publications.
The position opened after Andre Fortune, former assistant vice president, left the university for a position at the University of South Carolina Upstate as vice chancellor for Student Affairs in mid-July, according to a previous Shorthorn article.
Albart previously served as the director of Planning, Assessment and Student Success for the Division of Student Affairs. She previously ran for the assistant vice president position in 2015.
Her love for working with students and helping improve student success motivated Albart to apply for the position again, she said in an email.
"I hope to bring enthusiasm, compassion, understanding and encouragement into the role," she said.
Albart graduated from Truman State University with a Bachelor of Science in English and obtained her master's degree in Interdisciplinary Studies at UTA, according to the press release.
"[Albart] brings a wealth of knowledge and experience to the position that will enable her to support and advocate for students and her team," said Lisa Nagy, vice president for Student Affairs, in an email.
@megancardona_