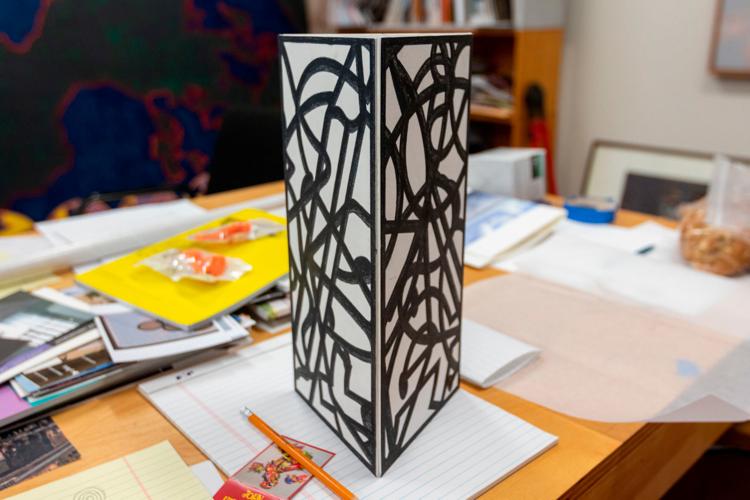 Following several months of delay, the College of Business' sculpture is set to be completed and installed by the end of the summer.
The sculpture will stand about 21 feet high and 10 feet wide and be made up of three panels, which will feature business-related styles and designs on the faces, according to a previous Shorthorn article.
The sculpture is set for site installation on Aug. 14, said Benito Huerta, art professor and designer of the sculpture, in an email.
John Hall, vice president for administration and campus operations, said in an email the installation site is ready and the sculpture is nearing completion.
The structure is being built by Baldwin Metals, a custom metal fabrication company located in Dallas, according to a previous Shorthorn article.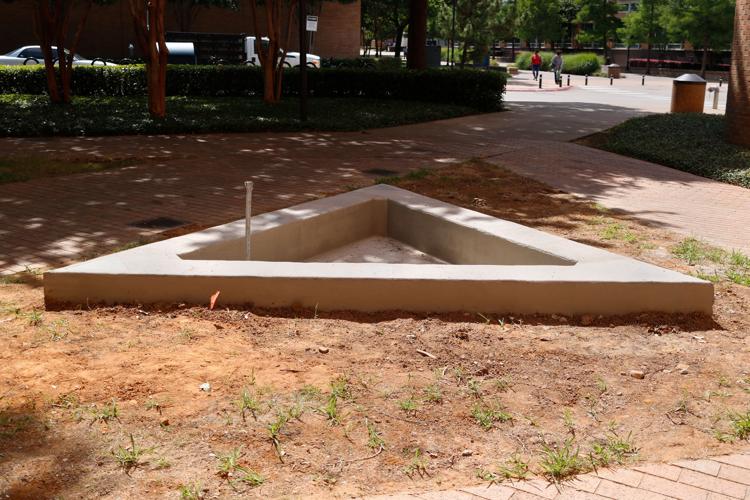 The budget has not changed from the previously reported $150,000 to $200,000, Hall said.
The plan is to install the piece prior to the fall semester in order to avoid conflicts with heavy student traffic once classes begin, he said.
@_julio_vega