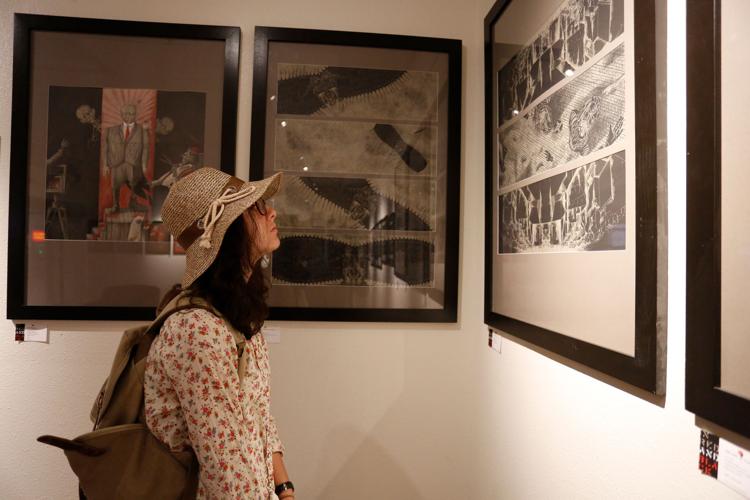 Illustrator Igor Karash's eerie caricature-styled images surround the perimeter of the University Center Art Gallery. Armchairs in the middle of the room face toward the art, inciting thought.
The "IN RED AND BLACK" art exhibit opened Friday and will remain open until Oct. 2. Karash will visit UTA to talk about the exhibit at 4 p.m. on Oct. 1.
The exhibit was made possible through a collaboration between the Russian Cultural Center art gallery in Houston, UTA's Charles T. McDowell Center for Critical Languages and Area Studies, the Department of History and the Department of Modern Languages.
Inspired by the Red Terror in Soviet Russia, a campaign of mass arrests and executions conducted by the Bolshevik government in the 1900s, Karash said in an email that the art blends satirical graphics with dark, grotesque, absurdist visions.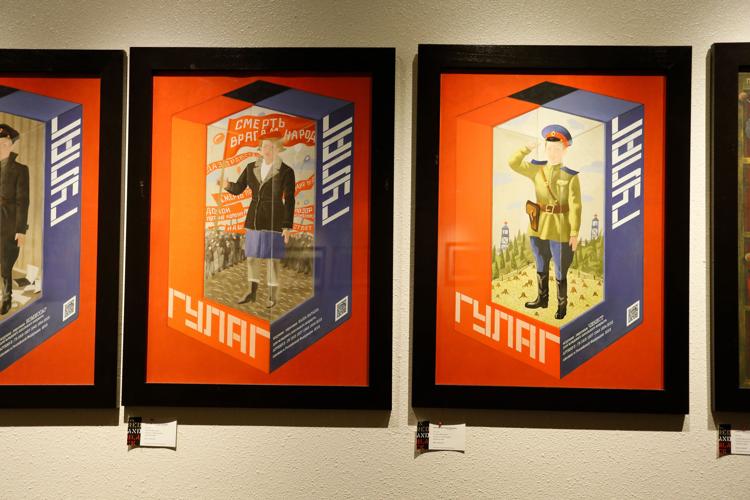 Lonny Harrison, Charles T. McDowell Center For Critical Languages and Area Studies director and associate professor of Russian, said the exhibit exposes students to complex ideas.
The exhibit focuses on anti-totalitarian and anti-dictatorship themes and how they relate to past and current events, Harrison said. It aims to introduce a younger generation to the concept of dictatorship.
Harrison said the caricature-styled images are kind of frightening. They point a finger, almost mocking or making fun of otherwise terrifying figures from history.
Karash said he hopes his work will challenge and produce thought while connecting history through visual arts.
"I really hope that this exhibit may help [students] to think of history and some political events not only as an important subject for study but also as something you can almost experience, imagine, feel, reflect on, be emotionally involved with," he said.
@katecey1