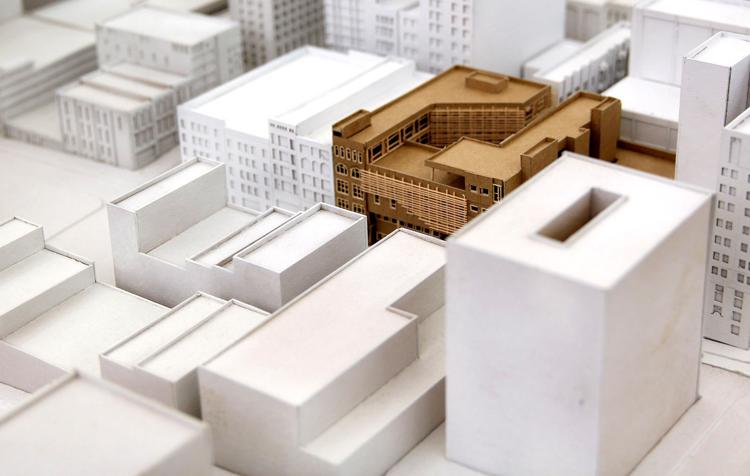 As the School of Architecture grows, space for students, faculty and staff has become an issue.
If the College of Architecture, Planning and Public Affairs' architecture program enrollment increases by 3% next year, the college will run out of studio space and time slots, said Douglas Klahr, faculty and student affairs associate dean, in an email.
The building space is finite and the college is approaching the maximum usage, he said. However, he said Dean Adrian Parr is looking for space to help relieve some of the pressure.
The School of Architecture's enrollment increased by 19.2% from spring 2018 to spring 2019, Klahr said. The school contains three programs: Bachelor of Science in architecture, interior design and a master of architecture.
Klahr said the college is the only university in the Metroplex that offers an architecture program, which contributes to its growth. An international lecture series, a design-build program and working with local high schools are other ways the program has expanded.
James Brown, the college's academic recruiter, said the college works with local high schools that offer architecture programs to their students.
This led to the college being invited to participate in presentations, and in turn these schools would visit the campus.
"Over time CAPPA can show them architecture is an option at UTA beyond high school," Brown said in an email. "In the same token we can develop relationships with high school architecture teachers in order to develop unique opportunities for their students to interact with us."
While the architecture program has grown, so has the college.
The college's enrollment from spring 2018 to spring 2019 increased 11.93%, from 905 to 1,013 students, according to 2019 spring preliminary census enrollment data.
Currently, there is no space for adjunct faculty members in shared offices, limited space for additional tenure-track faculty and no study space for graduate students, Klahr said.
Architecture senior Belén Vigil said the spacing issue is commonly discussed by students.
She said for now the space works, but the real issue comes with future growth, especially in studio classrooms. These classrooms are set aside for hands-on courses where students can work on projects without having to clean up and move locations.
From her time two years ago as a sophomore, Vigil said there has been an increase in studio classes offered.
"What's going to happen in two more years if we keep growing at this rate?" Vigil said. "We need more space, we need another building."
Amruta Sakalker, urban planning doctoral student, said students don't have any dedicated space to work in the building. She said some of her colleagues in the planning program have to work from home.
It becomes difficult to work on research with her colleagues because they can't do it in person, Sakalker said.
Tahereh Granpayehvaghei, enhanced graduate teaching assistant, said some of the adjunct planning professors do not have offices. If students want to meet with their professor, they have to meet during class time.
She teaches classes and said it's hard to find a private place to meet when her students want to talk about their grades or other matters.
Vigil said the growth is great to see because those in the professional fields will take notice of the college. However, she said speaking about these issues helps move things in the right direction and puts the issue out in the open.
"Universities exist because students exist," Vigil said.
@bjgarcia27