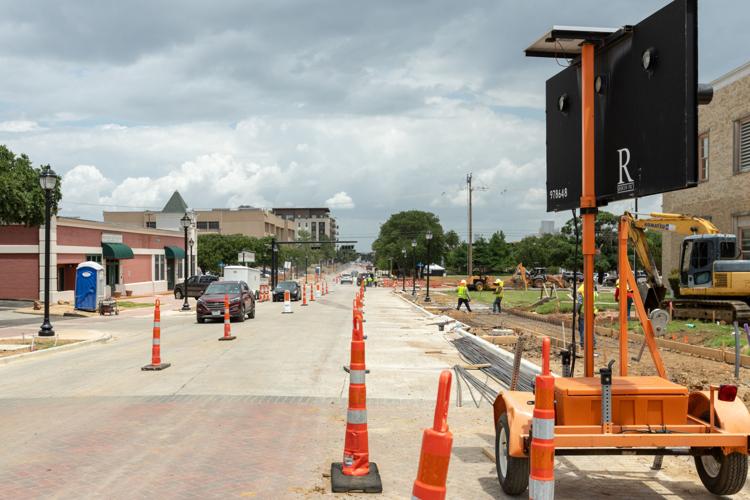 A section of Abram Street has reopened ahead of schedule.
The section between Center and West streets, which was closed from May through June, reopened Friday.
Originally, the goal was for it to be reopened on July 1. However, the complete closure of Abram Street between Center and West streets during this time allowed roadway paving to be completed ahead of schedule.
With its completion, the Abram Street Rebuild Project is now 50% complete, according to a city of Arlington news release. This also marks the completion of all roadway paving between Cooper and Collins streets.
The only area left for construction in this section is a small portion of the intersection between West and Abram streets.
The city of Arlington continues paving the way to a new downtown area with its Abram Street …
In July, a city contractor will focus on Abram Street reconstruction from Mesquite to Collins streets. This is expected to take six months.
There will also be improvements made to the intersections of Abram and Cooper streets and Abram and West streets. These improvements are expected to be completed by December 2019.
The Abram Street Rebuild Project remains on track for completion in Spring 2020.
@a_pad97