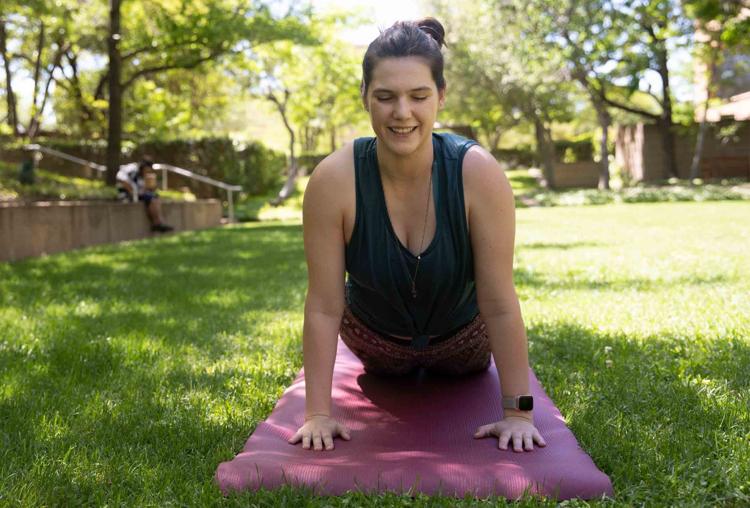 Yoga isn't just about relaxing — it can also provide you with energy.
As the semester comes to a close, many students are struggling to find the energy to deal with long study sessions, group projects, presentations and finals.
Visual communication senior Tadi Martinez and nursing freshman Adam Polzin spent their Friday tackling their end of the semester assignments. Between getting her senior art exhibition together and finding a job, Martinez said it's sometimes hard to find the energy to complete it all.
A few yoga exercises can help increase energy and alertness, Diana Roehl, Grand Prairie yoga instructor, said. 
In yoga, there are male energy postures and female energy postures, she said. Male energy postures are meant to increase alertness, while female energy poses help the body relax. People should incorporate both postures regardless of their gender, though male energy postures can serve as the perfect pick-me-up when one is feeling sluggish or tired.
When a student is feeling tired, Roehl suggests they do a sun salutation. This is a sequence consisting of a forward bend, a backbend, chair pose, plank, downward dog and upward dog.
Forward bend
To do a forward fold, bend down and touch your toes, she said. Make sure your legs are straight and no more than two inches apart.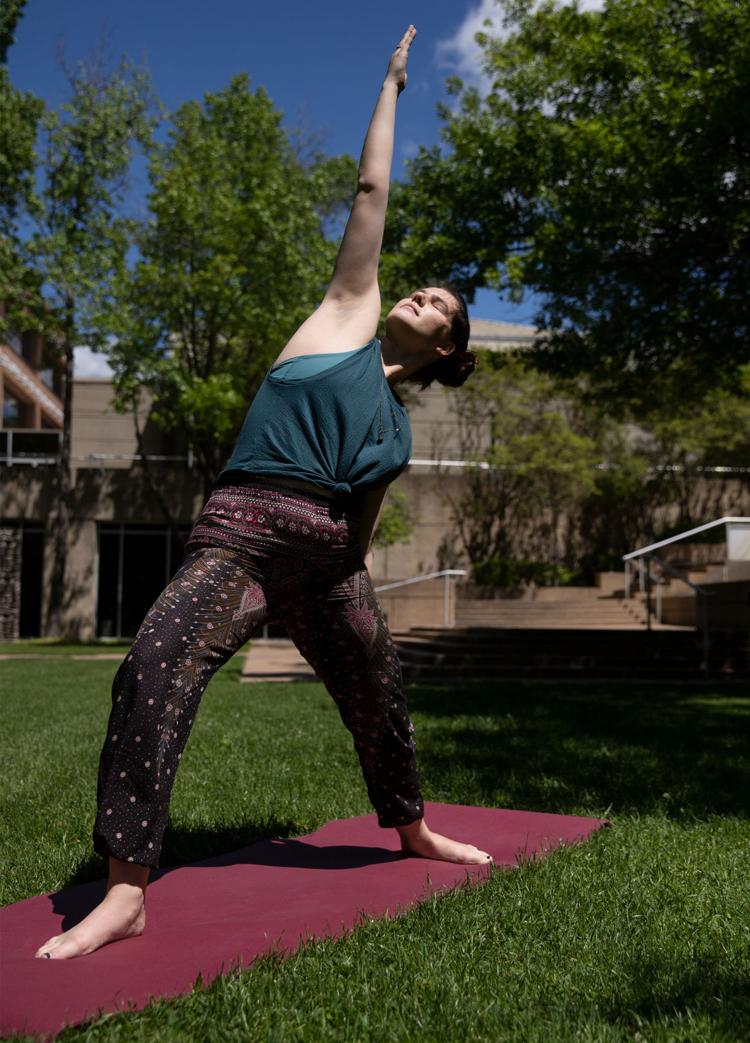 Backbend
This isn't the acrobatic backbend you see a gymnast twisting into. For this backbend, you just need to look up from the forward fold, Roehl said. Your eyes should be looking toward the ceiling.
Chair pose
From there, keep your legs two inches apart and squat down as if you were sitting on a chair, she said. Your knees should be over your toes. Raise your arms up toward the ceiling.
Plank
Walk your hands out until they're directly under your shoulders, Rohel said. Make sure your arms and legs are straight and the core is engaged.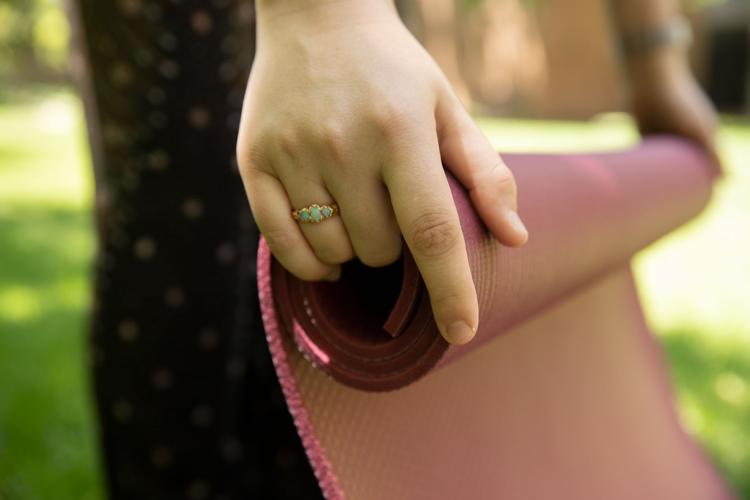 Downward-facing dog
Press on your hands into the floor as you raise your hips up from the plank, she said. Slightly raise your heels and look toward your legs. Your body should be creating an upside down 'V.'
Upward-facing dog
From the downward dog, send your hips to the floor and raise your chest up, Roehl said. Continue to push your hands into the floor, keeping your arms straight. Look up toward the ceiling and give your back a nice stretch.
Inhale and exhale as you go through the sequence, Roehl said. If a student does not breathe properly, the poses will leave them feeling anxious instead of feeling energized and motivated, she said.
@arianamariel_