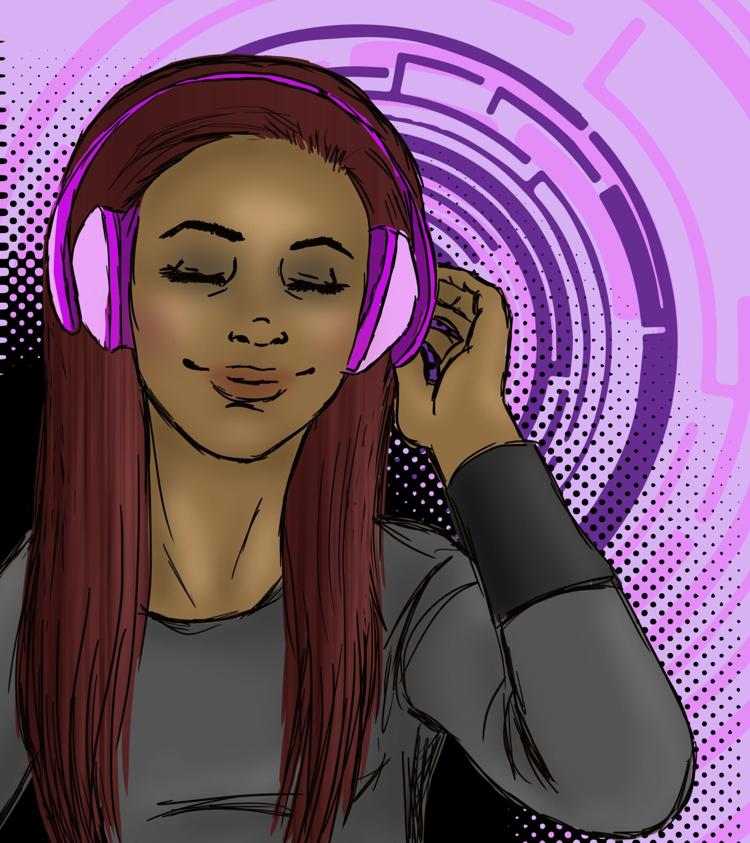 Music can be a great way to overcome a hard time or just to help unleash inner confidence. The Shorthorn asked different women what songs make them feel empowered.
Dustin Harp
Communication associate professor and Director of the Women's and Gender Studies Program
"Not a Pretty Girl" - Ani DiFranco
"32 Flavors" - Ani DiFranco
"Nasty" - Janet Jackson
Harp said independent artist Ani DiFranco makes music any righteous feminist should listen to.
Harp also cites Janet Jackson's song "Nasty" as empowering after it became popular again because of the debate between 2016 presidential candidates Donald Trump and Hillary Clinton, in which Trump called Clinton a "nasty woman."
Hope Beohm
Music performance sophomore
"Thank U, Next" - Ariana Grande
"I Wanna Dance with Somebody" - Whitney Houston
"I'm Every Woman" - Whitney Houston
Music performance sophomore Hope Beohm said she finds Ariana Grande to be very empowering, especially since she has been through so much in the media and in her personal life but was able to remain positive with her song "Thank U, Next."
"I obviously really like Ariana Grande at the moment. She released her new album, and I think that itself is so empowering because she has gone through so much," Beohm said.
As a woman pursuing music, Beohm said she appreciates that Grande is vulnerable enough to write and perform songs that talk about mental health, overcoming public breakups and losing a loved one.
Kierra Williams
Nursing senior
"Superwoman" - Alicia Keys
"I Am Not My Hair" - India.Arie, featuring Akon
"Rise Up" - Andra Day
Nursing senior Kierra Williams said she feels Alicia Keys makes music that connects with her personally through powerful lyrics.
"Specifically, for 'Superwoman,' it reminds me that — no matter what women go through from day to day — that we still persevere through the obstacles, the heartaches and the struggles, " Williams said.
Williams said music made and performed by women is important because it is a way for women to have their voices heard by a larger audience, which can potentially highlight issues that are often misrepresented.
Nyasha Magocha
Political science junior
"Juice" - Lizzo
"I'm Coming Out" - Diana Ross
"Don't Touch My Hair" - Solange, featuring Sampha
Political science junior Nyasha Magocha said growing up, she struggled with her self-image when it came to her natural hair. Listening to the song "Don't Touch My Hair" made her feel empowered and showed her that her natural hair was beautiful the way it was.
Magocha said "Juice" by Lizzo inspires her to feel, speak and live the way she wants to as a woman.
"I think it's very indicative of the new wave of feminism that we exist in," Magocha said.
@ZariaMTurner