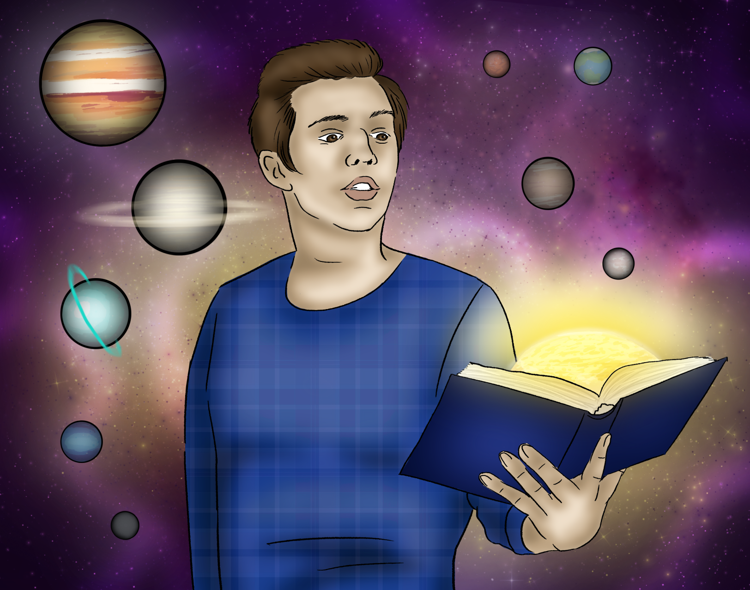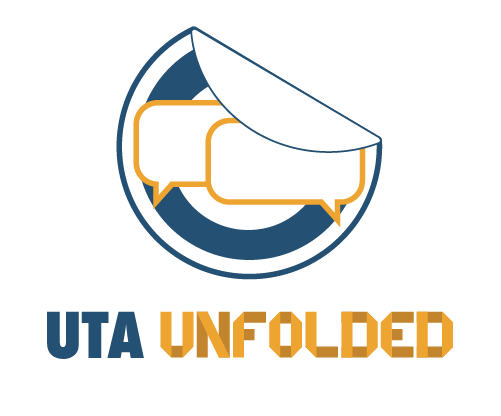 This story was reported as part of our UTA Unfolded initiative, which we launched last spring. Our reader-led initiative focuses on answering and unfolding any questions you may have about campus.
Psychology junior Katelyn Morris said she teaches astronomy labs as a teaching assistant, and she knows many physics majors. However, she said they aren't allowed to enroll in her astronomy class to fulfill their core curriculum requirements.
Morris said physics relates to astronomy much more strongly than geology, a class physics students can take to fulfill their science credit. Both science classes are worth the same amount of credit hours.
Since UTA does not offer an astronomy major, Morris said the students who are interested in astronomy usually major in physics because of the strong relationship between the two.
Morris submitted this question: Why can physics majors take geology as a core science but not astronomy? UTA Unfolded investigated.
Physics chair Alex Weiss said the situation isn't necessarily what it seems.
He said it isn't "recommended" that physics majors take ASTR 1345 (introductory astronomy I) or ASTR 1346 (introductory astronomy II), the beginner level astronomy courses for nonscience majors.
"Those courses are designed for nonphysics majors, they're designed for students of the liberal arts and business who want to satisfy their science requirements," Weiss said.
Physics majors will need to take PHYS 1443 (general technical physics I) and PHYS 1444 (general technical physics II), the introductory, calculus-based physics courses. Those credits lay the foundation for physics studies while fulfilling the core science requirements, Weiss said.
Additionally, physics majors are required to take two introductory courses in biology and/or geology, Weiss said. These courses are designed for science majors, whereas ASTR 1345 and ASTR 1346 are designed for nonscience majors and cannot substitute biology or geology courses.
Although physics majors wouldn't need any more introductory science courses for their major, Weiss said students are allowed to take courses like ASTR 1345 and ASTR 1346 as general electives. Physics majors need 11 credit hours of general electives.
"We don't say you 'can't' take those courses, but they're not useful typically to the students in satisfying their degree plan," he said. "They're not needed."
Students majoring in physics who are interested in astronomy are encouraged to take PHYS 2315 (introductory astrophysics) and PHYS 3315 (astrophysics and cosmology). These courses require a higher level of math knowledge than introductory astronomy courses and will challenge physics majors based on their prerequisite knowledge, Weiss said.
Students with specific needs or desires outside of their major should contact Weiss or consider working with one of the physics professors whose field of research is astronomy-related, he said.
As far as taking geology courses, Weiss said a physics major who takes an introductory geology course has the opportunity to gain the fundamentals of another science. Since it's not in their major, it makes sense to take a course that isn't designed for that major.
"You wouldn't assume that a physics major would necessarily have the background to take a higher level geology course," he said.
Chelsi Nelson, physics senior and space physics research assistant, said that she majored in physics because of her interest in astronomy.
Although she would have loved to take astronomy courses that would count to her degree plan, she said that like most other physics majors, she took GEOL 1301 (earth systems) and GEOL 1302 (earth history) as her core science requirements.
"I definitely just fulfilled those requirements," she said. "I don't think I learned anything."
By assisting in a research lab, she is able to somewhat feed her curiosity for astronomy, Nelson said.
She said her best advice to other students dealing with the same situation she went through is to reach out to the dean's office to have more relevant courses offered and try not to stress about the geology class they most likely won't enjoy.
"Even though it does kind of suck having to take a class that doesn't really seem to reflect our degree, it's easier than biology," she said.
@CecilLenzen