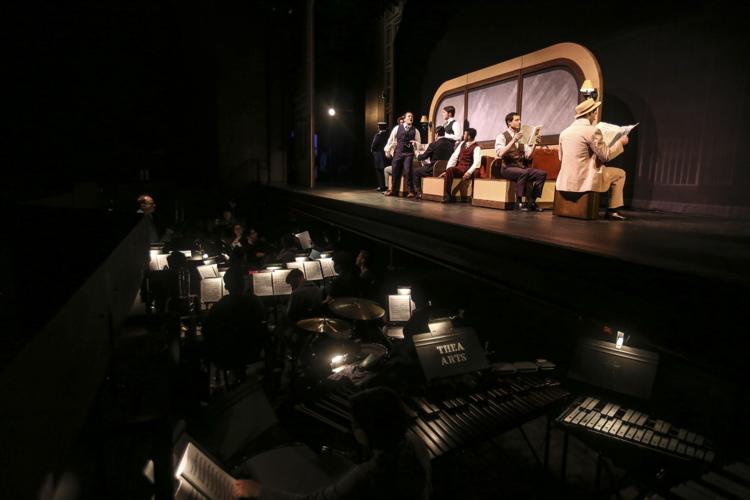 Right before six o'clock in the evening, a small, scruffy room in a corner on the first floor of the Fine Arts Building begins to fill with 30 or so theater students clad in sweatpants and leggings. A steady murmur of four or five voices quickly turns into a roar of laughter and energy in the hour before places are called for the night's technical rehearsal.
The Theatre Arts Department premieres its musical production of The Music Man tonight, and there was much work to be done before it opened.
The Music Man, a 1957 Broadway production, follows con man Harold Hill, who poses as a band organizer in a small Iowa town. However, his deceiving ways do not go unnoticed by town librarian Marian Paroo.
The musical, which was selected over a year ago, involves themes of inclusion, acceptance and community, Anne Healy, Theatre Arts Department associate chair, said. Healy will be directing the musical.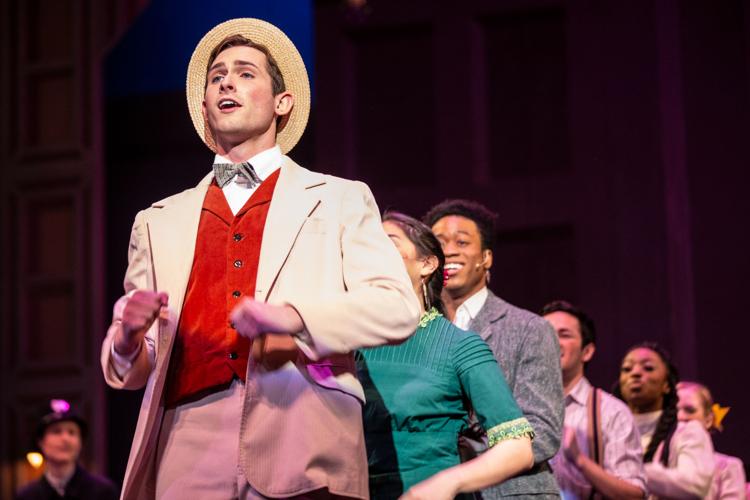 Over 50 students are involved in the production of The Music Man, and not all of them are part of the onstage cast.
Students of various theater backgrounds are involved in multiple aspects of production such as onstage acting, light operation, prop management and costume design.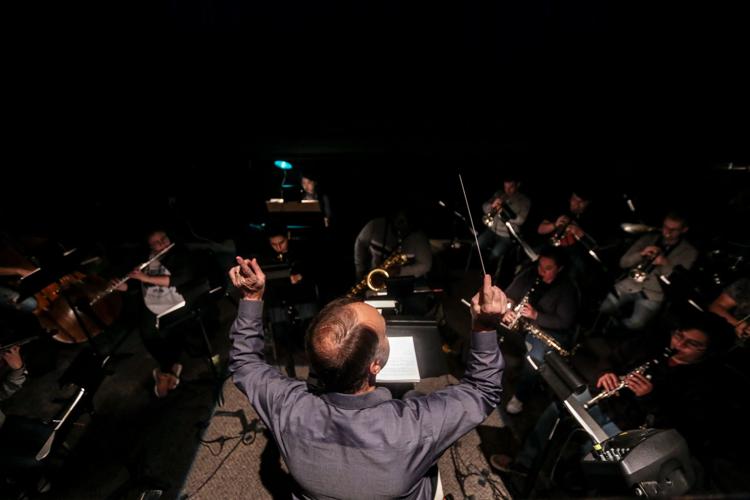 "That's what theater is all about," theater arts senior Chris Hoffman said. "It's a collaborative process; we all work together. We may have different ideas about things, but in the end we're trying to make a solid, cohesive vision."
The department's theater productions also serve to provide a learning experience for students outside the classroom.
"They're able to learn by doing, and that learning by doing allows them then, when they graduate here, to have a sense of what it means to do it out in the commercial theater world," Healy said.
As a stage manager, Hoffman manages the production's technical crew and facilitates design teams toward the director's vision.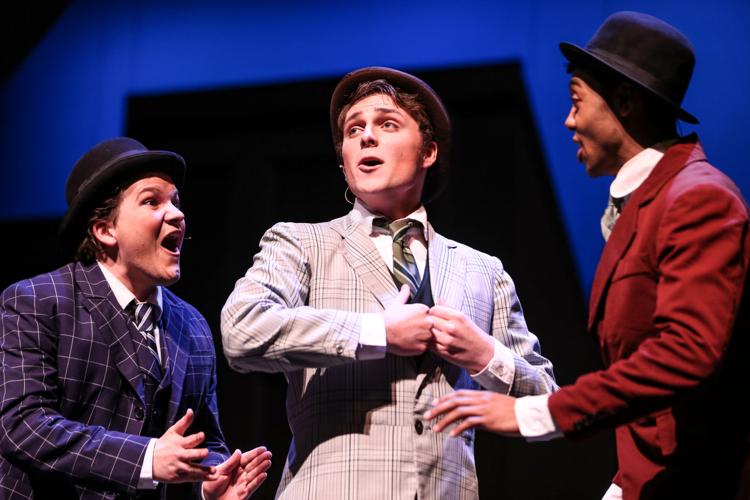 Hoffman and assistant stage manager Alyssa Azcarate are typically the first ones on set and the last to leave, Hoffman said.
As cast and crew neared opening night, rehearsal hours got longer, going from 6 to 11 p.m.
"It's a lot of pressure because, like, it's a lot of focus on you," musical theater junior Monica Lockwood said. "It's you up there. It's you singing, it's you acting, it's you dancing and, like, if it doesn't go good, it's all on you."
Lockwood will be playing the female lead, Marian Paroo.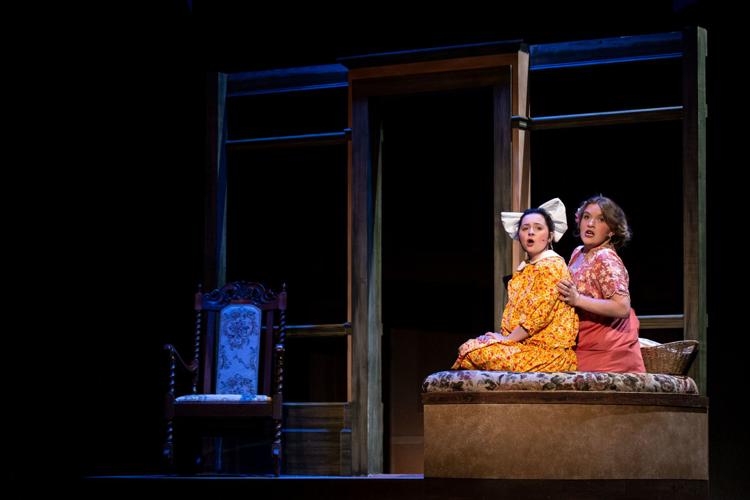 She recalls the nerves she felt the first time she auditioned for a role at UTA.
For Lockwood, this audition attempt was different.
"It's my time," Lockwood said. "I was ready, and I came here and was like, 'I wanna slay.'"
Lockwood said part of the reason she got the role was because of the chemistry between herself and her best friend, musical theater senior Bradley Kelm, who is playing Harold Hill, the male lead.
"I have been waiting for this kind of role since I started theater in high school, freshman year," Kelm said.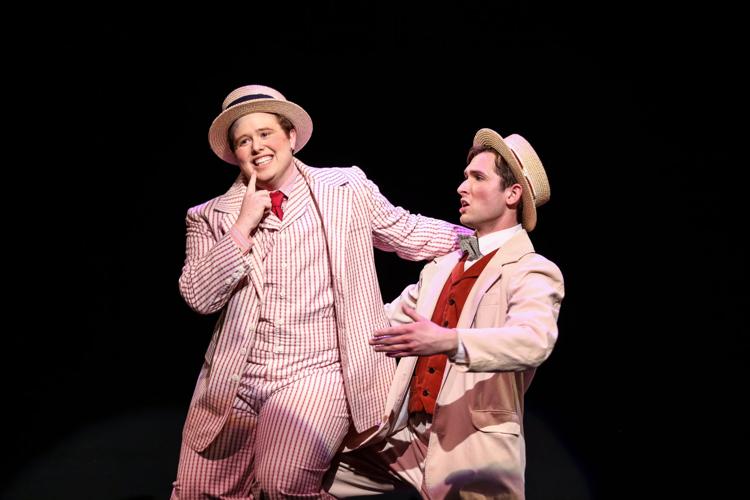 Playing the lead is not something Lockwood or Kelm are used to.
"Harold is big, he's expressive, he commands the stage, he lets you know that he's there," Kelm said. "And I am not that kind of person."
In order to create a performance, an audience is necessary, Healy said.
Lockwood admits that turnout to student productions is not always ideal and that it might be because of the lack of interest that students have for theater.
"It helps us to figure out the world that we live in and how we feel about it," Healy said. "The arts have been in existence since the dawn of time, and it's important that it's supported because it is part of what makes us human."
The Music Man runs through March 3 in the Mainstage Theatre in the Fine Arts Building.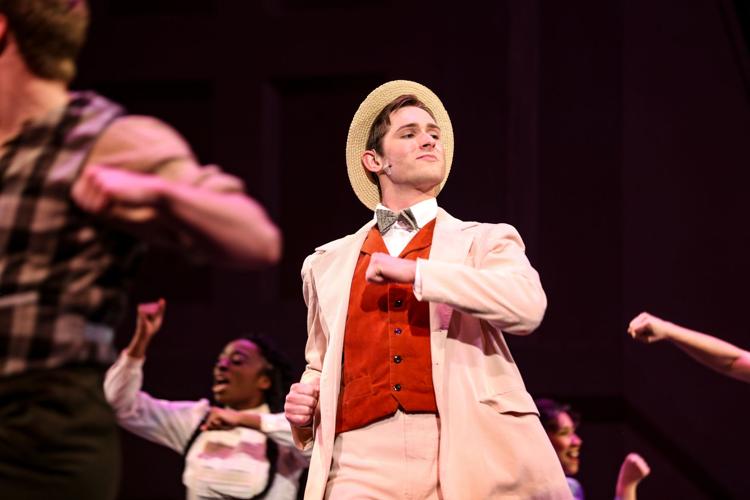 @edmedeles