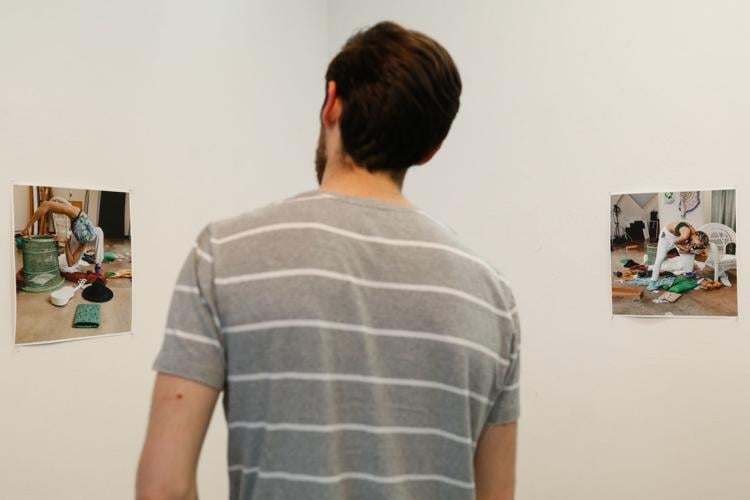 The Continuum exhibition hosted by the Art and Art History Department featured works of art from six students Wednesday at Gallery West in the Studio Arts Center.
The exhibition is the first of its kind from the department and aimed to highlight the work of LGBTQIA+ students. It's part of an ongoing initiative by the department's faculty LGBTQIA+ Committee to address the needs of students within the community, said Billi London-Gray, adjunct assistant professor for the department. London-Gray also serves as the chair of the Art and Art History Department's LGBTQIA+ Committee.
Photography senior Jessica Jones won the glass unicorn trophy awarded to best in show. Jones, who was unable to attend the exhibition because she was ill, submitted two photography pieces related to her experience with anxiety.
A total of six photography, painting and illustration works were chosen for exhibition for students, their families and faculty to view during the event.
London-Gray said the event gave students the professional experience of a juried exhibition to use on their resumes.
Animation senior Stephanie Wiggins submitted a caribou-grizzly bear illustration that was chosen for exhibition. Wiggins, an aspiring character developer, said she is hopeful about the visibility the event will bring to her work.
"Knowing the fact that I can be a lot more open with my sexuality, it's really awe-inspiring because I don't have to be completely afraid to be myself," Wiggins said.
The exhibition was not just open to art students. It was open to any student artist that identified within the LGBTQIA+ community, London-Gray said.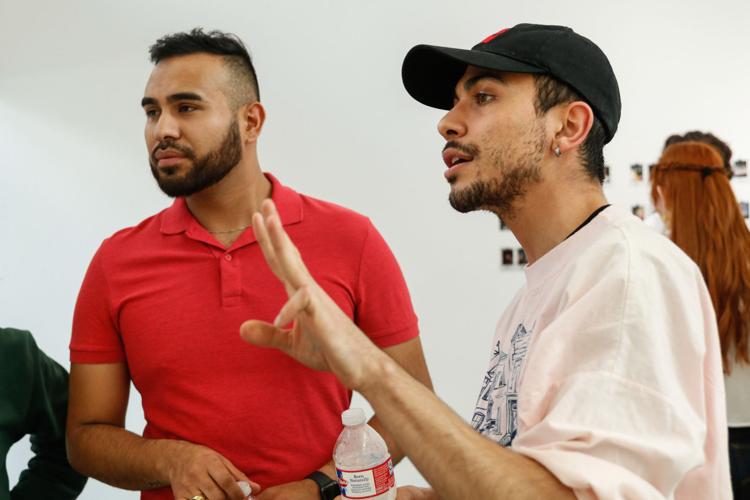 Theater senior Jayne Cox said the LGBTQIA+ community has a lot to offer in the way of art because of their lived experiences.
Cox exhibited her ongoing photo diary series. Starting January 1, Cox began taking one photo per day on her Fujifilm Instax camera. A dye job, bangs, nose piercing and a major break up are only a few of the life changes Cox has captured.
Themes on queer identity were not necessary. The broad requirements were to encourage diversity of art submissions, in part to normalize queer identity, London-Gray said.
Painting senior Enrique Nevarez hopes to make an impact within the Latino art community. Nevarez's work illustrates his relationships with close family members and his culture.
London-Gray said the next step for the department is to develop guidance material for faculty in order to create inclusive spaces for students.
"If you're about making spaces accessible and equal for students, then you've gotta pay attention and take care of people's needs," London-Gray said.
@edmedeles