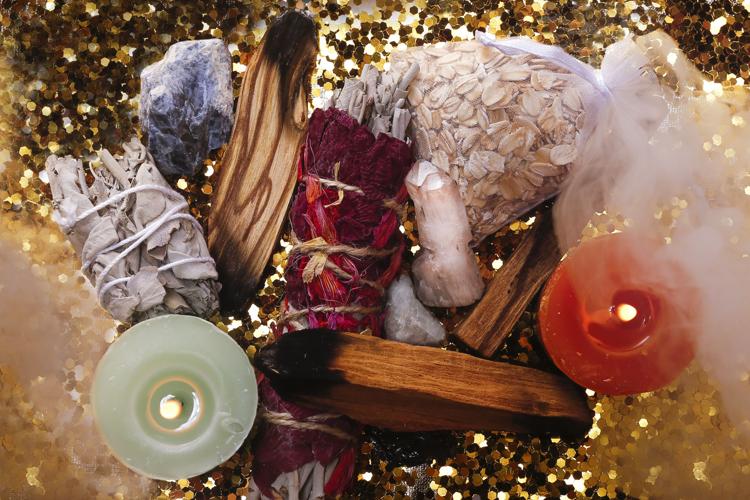 For some, self-care is face masks and bath bombs. For others, it's burning sage and sacred crystals.
Self-care, the practice of taking an active role in one's mental and physical well-being, is becoming increasingly witchy. Women especially are incorporating metaphysical practices such as smudging, tarot cards and crystals to care for themselves and exercise their spirituality.
This intersection between self-care and metaphysical practices can be explained through millennials' rejection of the traditional religion that their parents practiced, sociology associate professor Jason Shelton said.
Millennials are less likely to pray, attend church or consider religion an important part of their lives, according to the Pew Research Center.
"So what's replacing organized faith is more of an individualized and personalized faith," Shelton said.
Self-care and metaphysical practices easily become part of a personalized faith of practice for an individual, Shelton said.
However, religion provides something self-care can't.
Shelton said religion provides community and self-care doesn't. This is why the metaphysical aspect becomes especially relevant, Shelton said. A reason many millennials, especially African-Americans and Latinos, are turning to metaphysics is because it's something their ancestors practiced.
"When you see this for blacks and Latinos, there's a legacy there," Shelton said. "There's a history here, there's something bigger that connects them, and they still want to be a part of something."
Art history sophomore Amber Padilla makes jewelry and self-care products that incorporate metaphysical practices. Padilla's Instagram bio reads "tiny bruja" or tiny witch. Brujeria, Spanish for witchcraft, is what drew Padilla into the world of metaphysics.
Padilla is a third generation Mexican-American, and brujeria was a way for her to feel closer to her culture. The internet makes it easy, she said.
Curious potential witches or brujas can find various YouTube and Instagram accounts complete with tutorials on smudging and tarot card readings. She's noticed a similar trend with a lot of black millennial women embracing Voodoo, a Haitian witch practice.
There's a feminist aspect to both self-care and metaphysical practices, said Stephanie Tavera, women 's and gender studies lecturer.
Self-care is a way for women to care for their own health and bodies, something that they usually have to do for their spouse or children. Also, witches are women, so it puts them at the forefront of the practice.
Some women feel as if organized religion seeks to control their bodies — through witchcraft, women can maintain ownership of their bodies while still exercising spirituality, Tavera said.
@arianamariel_