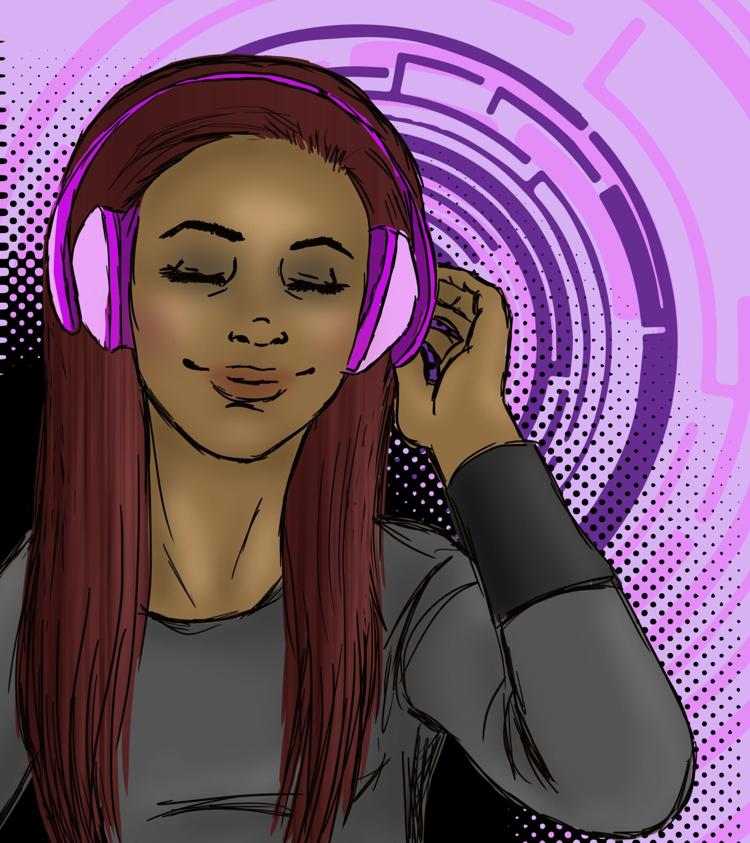 With the stress of finals and graduation approaching, it can be hard for students to stay positive and motivated. The Shorthorn spoke to some students on campus and asked what songs motivate and help them through difficult times.
Ra'Esha White
"Seasons" by Hillsong Worship
"God's Plan" by Drake
"Control" by Janet Jackson
Biology senior Ra'Esha White said the reason "Seasons" resonated with her is because it has a powerful message but has a modern twist to it.
"I think what motivates me about that is it shows we have our certain time, your different seasons," White said.
The song helped White realize though things may be hard at the moment, a better time is ahead.
White said "Control" by Janet Jackson helped her feel emancipated and in control of of her life as a young woman.
Sebastian Aristizabal
"Body" by Loud Luxury (feat. brando)
"Level Up" by Ciara
"Like I Do" by David Guetta, Martin Garrix and Brooks
Sebastian Aristizabal, public relations and advertising junior, said "Level Up" by Ciara inspires him. To him the song can have multiple meanings.
"It's basically telling you to level up, and you can apply that to a lot of areas in your life," Aristizabal said.
Working out is something that all of these songs motivate him to do, especially since they're all upbeat songs, which he is more drawn to.
Fahad Karim
"Don't Look Back in Anger" by Oasis
"Can't You Hear Me Knocking" by The Rolling Stones
"Rock and Roll" by Led Zeppelin
Graduate teaching assistant Fahad Karim said as a drummer each of these songs push him to become a better musician.
"They're not really the most musically complex tracks, but they're inherently interesting because I feel like they embody those particular genres very well," Karim said.
Karim said he is a huge fan of the band Oasis, and he wishes he was old enough to value their music when the band was in their prime.
Lydia Moss
"Do It Again" by Steely Dan
"Undead" by Hollywood Undead
"Some Days Are Diamonds" by John Denver
For Lydia Moss, Coordinated Admissions Program freshman, there isn't one particular genre that motivates her because of her diverse taste in music.
Moss said the song "Undead" motivates her. She describes the song "Undead" as aggressive, making her angry. Her motivation comes from that anger she feels.
But she also enjoys more upbeat tracks from artists like Steely Dan and John Denver.
"I like the way Steely Dan sounds, it's like super upbeat and makes me feel good," Moss said.
@ZariaMTurner