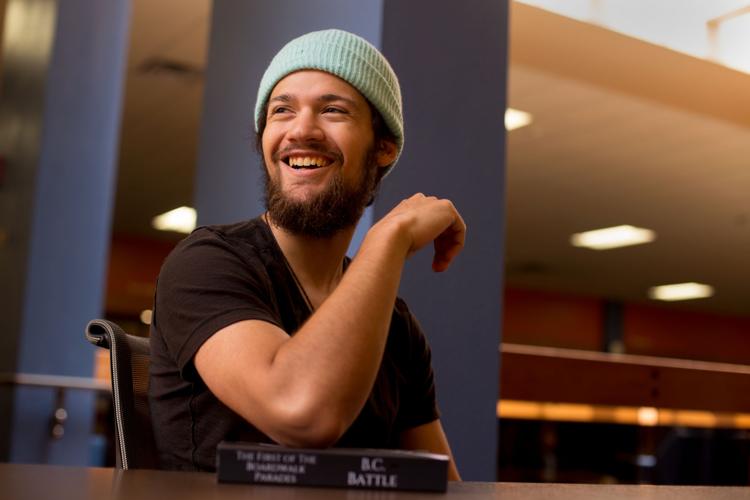 B.C. Battle, interdisciplinary studies junior and self-published author, said he writes for two people only — himself and God.
Battle published his first book, The First of the Boardwalk Parades, in September and is now working on his second book called The First of the Bitter Suites.
Battle said the first novel of the series is a fantastic alternate reality set in France in the 1900s, with each character resembling a unique part of himself.
Writing the book was more than just having fun. He said it was an affirmation that he was part of something worthwhile; it gave him a purpose.
During the writing process, Battle said he sought to discover himself and grow closer to God.
"God's a creator, he creates things," he said. "He's invited me to create things, and by creating things I think I've grown closer, and I think I've understood who he is more."
Lisa Jones, visual communication junior, designed the book's cover and said although she hasn't finished reading the book, it stood out to her because of its unique tone.
"It is kind of depressing and dark," Jones said. "But maybe there is sort of a light after the dark tunnel."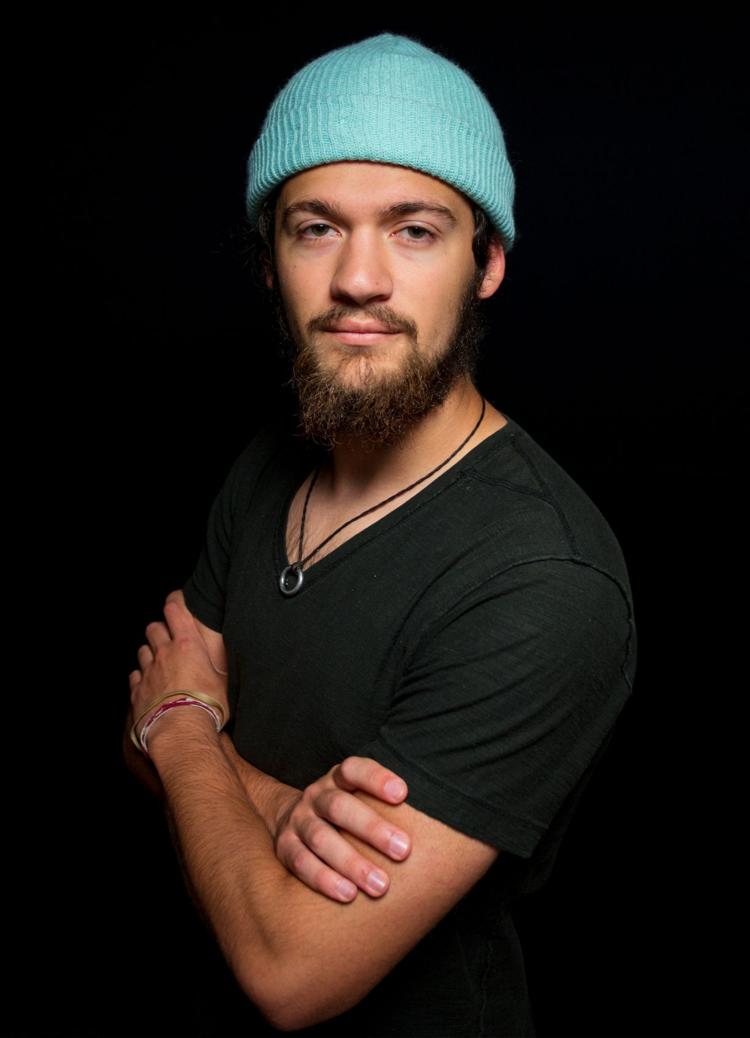 Battle said he admitted to finding inspiration from life's darker themes, striving to convey a heavier tone in his writing.
"My muse was definitely sort of depression," he said.
Business marketing sophomore Kaleb Hall read Battle's book shortly after it published, and its characters quickly pulled him into the story.
"What I enjoyed most about [the book] was how different it was from any other book I'd ever read," Hall said.
It was a blend of alternative reality, history and adventure, he said. The characters came alive in a way that endeared them to the reader's heart.
Battle's friend Luke Bishop said helping him format the interior of the book lasted about five hours, but watching Battle write lasted much longer.
Battle said when he started writing the book, he'd write seven to 10 hours per day for 30 days straight. He'd wake up, walk to his desk and begin writing until late at night.
Bishop said it was inspiring to watch Battle relentlessly write hours at a time, staying focused on his goals and not feeling discouraged.
"He's passionate about expressing his ideas and just telling a story," Bishop said. "And telling a good story, you know, not just telling it for the sake of telling it. He's communicating it because he has something to say."
@CecilLenzen