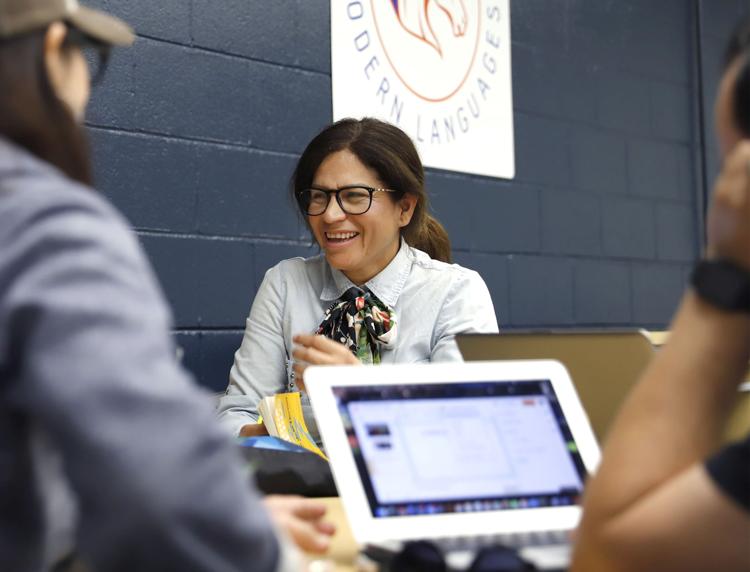 Ramona Espejo dreamed of coming to UTA as she drove past the campus, but she never thought she could do it.
Now she will celebrate Mexican Mother's Day on May 10 while also crossing the stage to receive her Bachelor of Arts in Spanish for global competence.
This journey hasn't been easy for her, she said. It required hard work, and she takes pride in the fact that she will be graduating college before her two children.
The Spanish senior and Reynosa, Tamaulipas, native started her academic journey more than 20 years ago. She remembers studying to obtain her GED diploma. Her now 18-year-old son was in her arms while she studied from the math and science books spread across her bed. She didn't know English at the time, and while some were doubtful of her GED completion, she proved them wrong.
Fredy Juarez, Spanish senior and Espejo's friend, said sometimes it's hard to believe everything Espejo gets done. On days when she has class, she goes back home for 20 minutes to cook, then picks up her daughter from school and makes it back to campus just in time for her 5:30 p.m. class.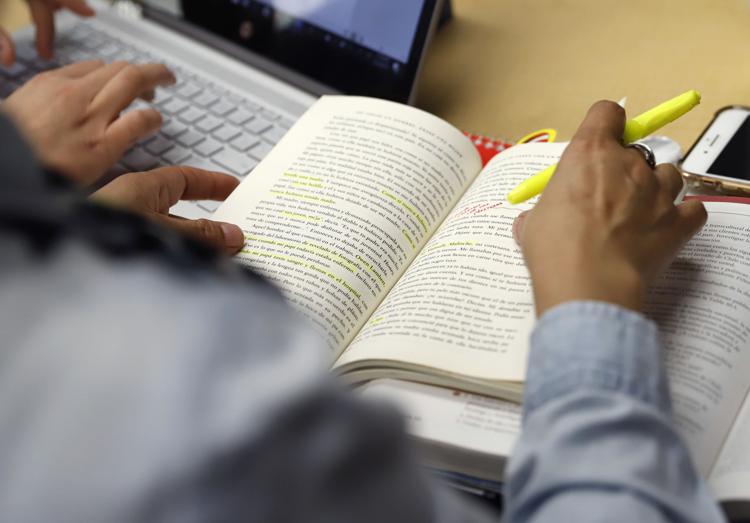 One of the first goals she set for herself was to obtain her GED diploma despite not knowing how to speak English.
The school that offered the program was close to her home, and she walked to class while pushing her son in a stroller. She completed the program and received her GED diploma in less than a year.
After reaching that goal, Espejo wanted more in life than being a stay at home mom.
About eight years later, a friend told her about English language courses at Tarrant County College. After eventually learning English, Espejo gained interest in enrolling to take core curriculum classes at the community college.
She admits that although she struggled and felt insecure speaking English publicly in her classes, it didn't stop her from always completing her homework assignments.
Once she got her Associate of Arts degree from Tarrant County College, she wasn't sure what was next for her.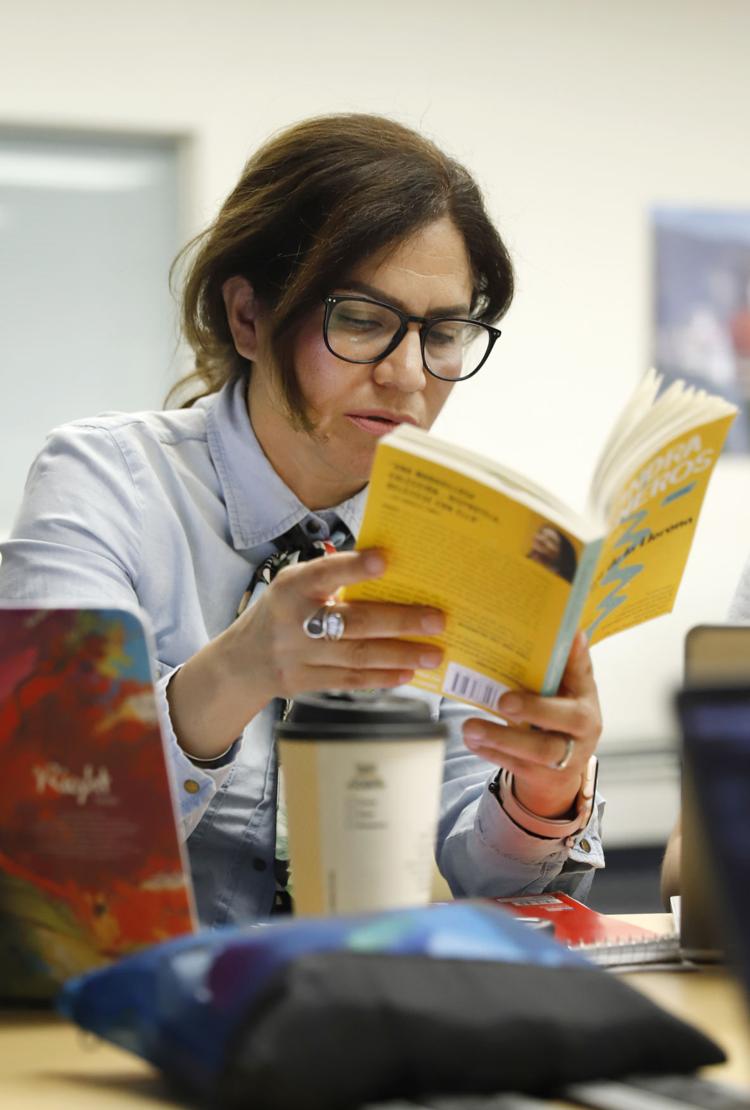 She said some friends asked her if UTA was next, but she didn't think that could be a possibility because she knew university-level classes are demanding.
She wants to be a Spanish teacher and had no idea it would require a college degree. Espejo said she thought her knowledge in Spanish would be enough.
After thinking about it, Espejo asked herself, "Why not apply to UTA?"
She felt relieved knowing that most of her courses would be in Spanish and felt more welcome at UTA than at Tarrant County College.
During her time at the community college she dealt with anxiety because she was around younger students who knew English better than she did.
But at UTA, Espejo felt accepted and made friends quickly.
One of those friends was Juarez, who she met two years ago in a Spanish class. The two felt connected since both share the same birthday month and learned English later in life. Juarez said he likes that she has a humorous outlook on life.
Claudia Monterroza, Spanish and history senior, said Espejo gives them advice through jokes. The three study and help each other on essays at the the Language Acquisition Center in Trimble Hall.
Monterroza said one time Espejo was encouraging classmates who felt nervous about a class presentation.
"She's like that. She likes to see people happy, so she tries to help with whatever she can," she said.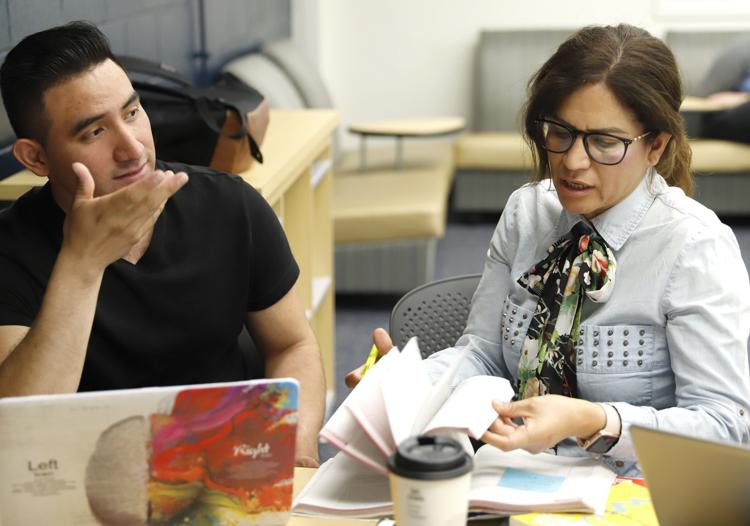 Because Espejo is older she likes to offer them advice and preaches by using herself as an example, Monterroza said.
Espejo always gets onto Monterroza because she procrastinates on her assignments. Monterroza appreciates that Espejo isn't afraid to be herself and outspoken.
"There's no way to explain Ramona in, like, [a] single definition," Monterroza said.
Espejo jokes about how she has high expectations for her children because she has a 4.0 GPA and has always been on the dean's list. Eventually she plans to go to graduate school and wants her children to do the same.
It hasn't been easy for Espejo to get where she is now, and it has involved sacrifices and hard work, but with dedication and perseverance anything is possible, she said.
"I realized that I don't have to prove myself to anyone," Espejo said. "I'm proving to myself that I can do it. This isn't a competition with anyone, it's a personal competition."
Editor's note: Parts of Ramona Espejo's and Fredy Juarez's interviews were translated from Spanish.
@minadeltex