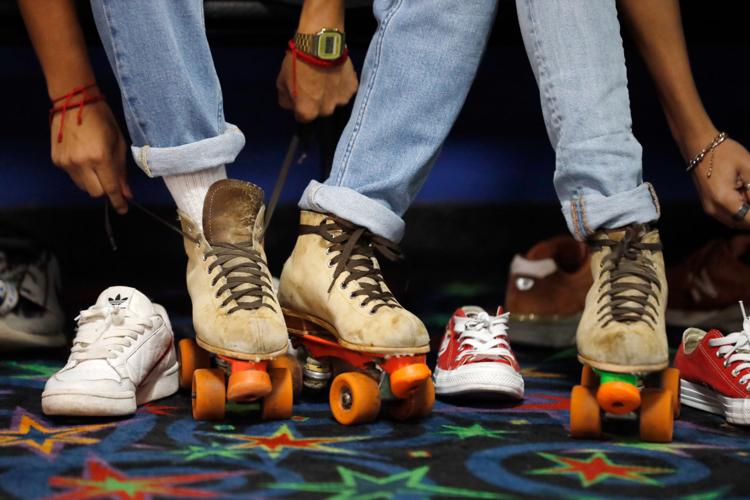 Since fall classes have started, Kyler Holder, theater design and technology junior, has skated on and off campus any opportunity that he can.
A few students have probably seen Holder around campus — skating around on his neon green inline skates and glow in the dark helmet.
"I've been skating to get to my classes," he said.
He encourages people to try skating because he always has fun doing it.
When Arlington Skatium president Lonnie Hannah was young, he would take advantage of any opportunity to skate and was a competitive speed skater. At eight years old, Hannah was a national champion.
However, after a back injury at age 20, he stopped skating. He now lives his passion through serving as the Skatium's president.
"I felt better skating than I did walking or running," Hannah said. "It was just my way of life."
The Arlington Skatium has been a place where people can engage in human interaction through a healthy sport, Hannah said.
"I don't think a lot of people realize, but skating is safer than, you know, football," Hannah said. "While you're out there having fun, enjoying yourself, meeting people — it's actually a good way to stay in shape."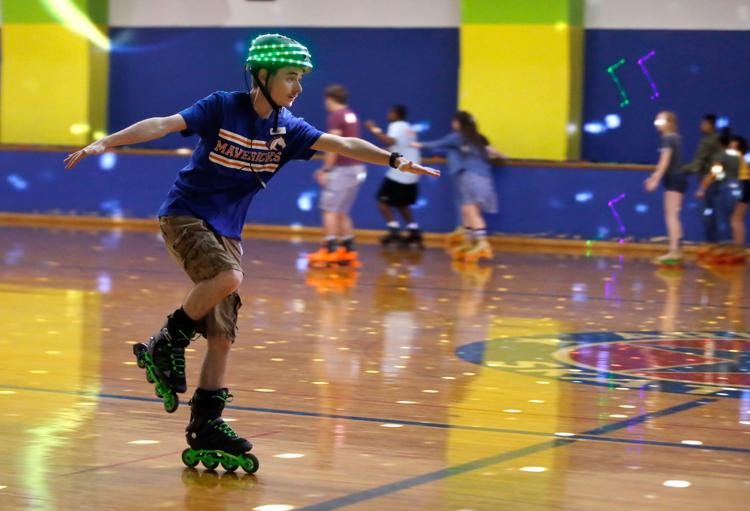 Skating reaches a broad spectrum of people as well because it appeals to all nationalities, ages, races and sexes, Hannah said.
Skating is a tight-knit community for Hannah. He has made friendships through the sport that have lasted over four decades.
What makes skating in Arlington different is that the Skatium is a cultural melting pot reflective of the city itself, he said.
For Taylor Zavala, the feeling of skating is "electrifying."
Zavala has been skating for five years and currently works at Arlington Skatium.
"After my mom passed away about four years ago, I stopped skating," Zavala said.
However, seeing everyone each day having a good time got her back into it, she said.
The aspiring education major is working to save up money for school and said skating serves as an opportunity to be more sociable.
Zavala encourages inexperienced skaters to give it a shot. Anyone is capable of doing anything, whether it's skating or starting a new job.
@davy10306