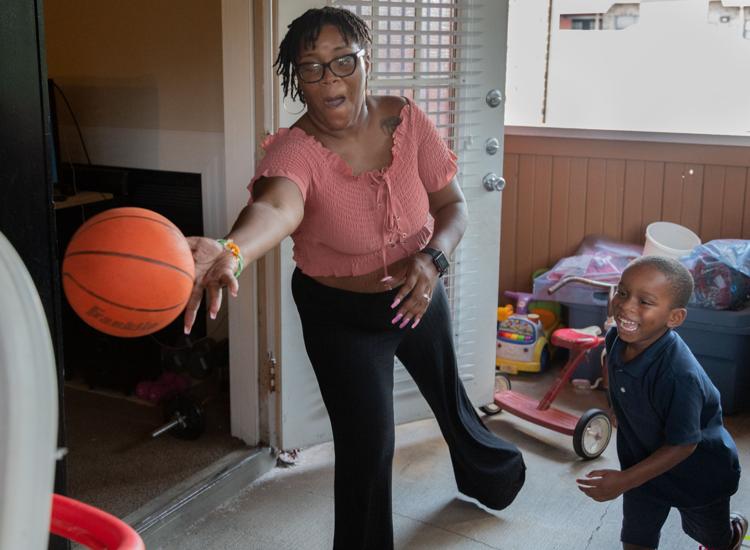 On a typical Monday, broadcasting senior Katherine Williams gets home from work at 5 a.m.
There is no time to fall into a deep sleep. She has to prepare her 4-year-old twin boys, Samuel and Solomon Levens, for school at 6 a.m.
Once they are off to school, it is time for her to get ready for school.
"I feel like a walking zombie," Williams said.
Despite being enrolled at UTA before they were born, she wasn't very focused. After becoming a mom, hanging out and clubbing became a thing of the past.
While pregnant, she said she meditated to try to change her mind-set. She knew she had to do it for her sons, but ultimately, she did it for herself.
"I'm still a work in progress," Williams said. "Everything about me changed basically for the better."
She was in college because that's what was expected. Now, she said there is no other option for her.
"I don't feel like I can give them a good life without [a degree]," she said.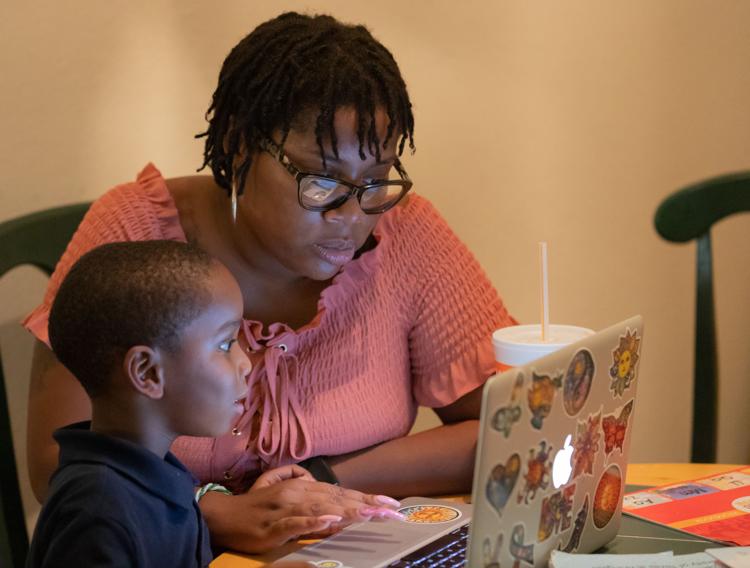 One of the hardest parts about being a student and a mom is missing out on their younger years, Williams said. When she isn't at work, she's either at school, or she's too tired to spend time with them.
"I think about the bigger picture. Because they are younger, it's better that I get it done right now," she said. "I'm almost to the finish line."
She said sometimes the time she had factored in to sleep is time she will sacrifice just to play with them.
Her husband, Tyrone Levens, said he is proud of her will to keep pushing forward through tough times.
She is an all around go-getter, he said in an email.
Her family is looking forward to her graduating because then they won't have to see her stressing about school. Instead, they'll be vacationing with their boys, he said.
Psychology senior Liddy Gonzalez is also a student mom and had her 3-year-old daughter, Athena, in high school. She said what makes the process easier is having a support system.
"Find other students if you can who are moms and honestly just be there for each other," she said.
Having support from family is what Williams said keeps her afloat. Her husband and family are the key factors in her support system.
Williams' mom, Tonia Smith, described Williams' college journey as one of sacrifice, hard work and persistence.
But having a support system isn't always enough. Sometimes, she has to leave class early if no one is able to pick her children up from school. She has also had to bring them with her to class several times, and they were not so quiet.
"In the midst of all of this, I'm still getting it done," Williams said. "I didn't show [me] breaking down. But behind closed doors, I probably cry my eyes out, I'm tired, getting on my husband's nerves. But in front of them, it'll come off like mom did it despite whatever."
She said she wants other student mothers to know that no matter how tired they are, stick with it. In the long run it will be worth it.
"Cry it out," she said. "Then go to class."
Williams plans on being a news reporter after graduating. She said she dedicates the weekend to studying because weekdays are very hectic.
Alumna Jennifer Mota said the most rewarding part of walking across that stage was seeing her son right there smiling at her.
"It's hard, but it's not impossible," she said. "Don't think of it as an obstacle, just think of it as something that will help you grow as a person."
Obtaining a degree is equipping us to be better for them, Williams said.
"I hope that it teaches them to not let anything get in their way, no matter what life throws at them. To just finish and stick through it," she said.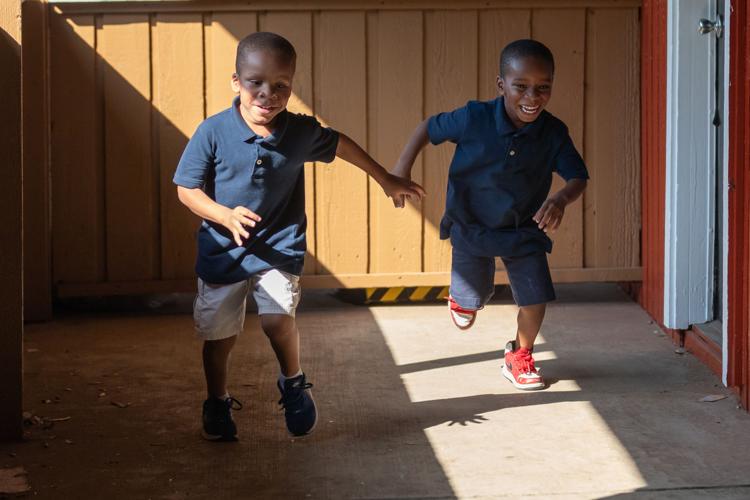 Gonzalez said the best feeling is when she comes home from class and her 3-year-old daughter runs toward her screaming "mommy."
"I love coming home to my hugs," she said.
Williams said she wants her twins to look back and notice that despite the tears, anger and struggling, she still did it. She wants them to think she was working; she was tired, but she was strong.
"When I had kids, I found myself again," she said. "It made me dig deeper into my flaws. I wanted to be a better person, a better mother."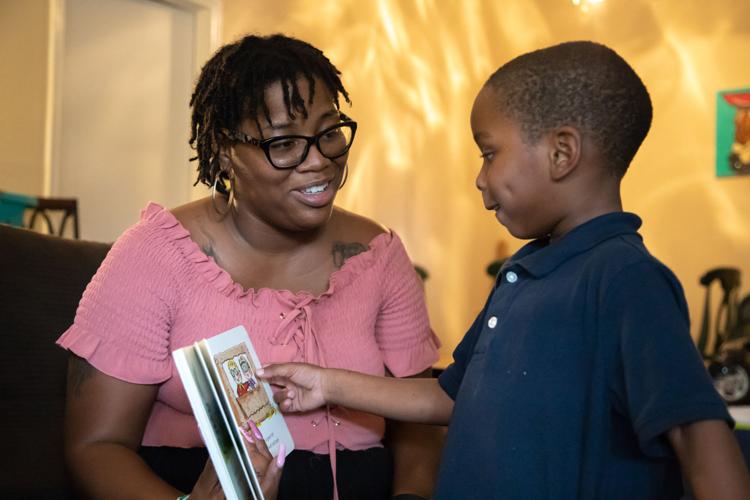 @DianteMarigny