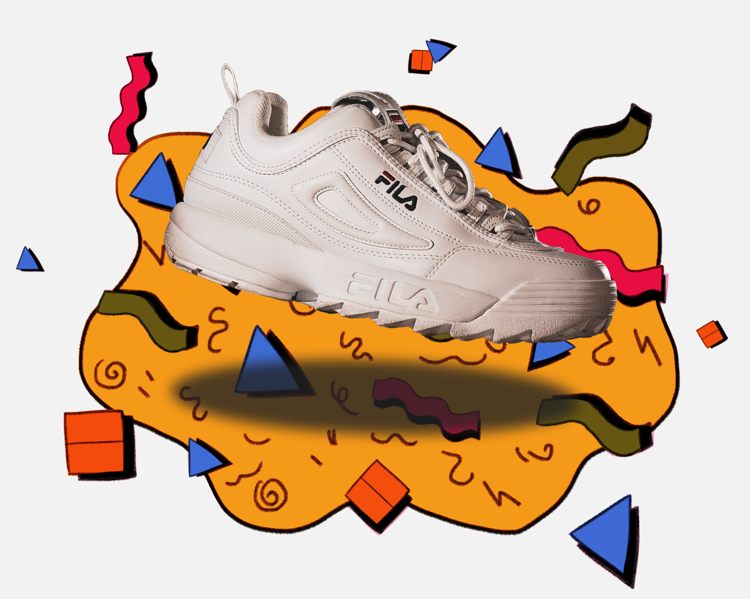 With large clothing corporations reviving older clothes for today's market, '90s inspired shoe brands seem to have struck a nostalgic jackpot, said Gabriel Arredondo, New Balance Arlington manager and UTA alumnus.
Activewear shoes such as New Balance and Fila are a living "relic of retro" that have reinvented their brand into a popular fashion trend in 2019, said Susan Huston, fashion, beauty and etiquette consultant.
The trend has even made its way back into shoe stores at The Parks mall, with display cases featuring the retro shoe designs, music education sophomore Tyler Dickerson said.
Dickerson, who is the Designer Shoe Warehouse manager at the Parks mall, said he identifies as an "unofficial '90s baby" since he was born in 1999 and believes that the millennial generation and 2019 youth gravitate toward the shoes because "it is like a time machine."
Wearing '90s clothing comes with a sense of memorializing and embracing a flashy and fun era, he said.
As someone who was born in the late '80s and grew up in the '90s, Arredondo said he believes the color and styles of the revamped shoes are true to the original designs.
"A lot of these old '90s-inspired shoes, they've kind of got some real funky colors to them," he said.
He believes the newer generation is embracing the '90s shoes that have always been "good quality shoes."
"When I started here we only had about three models of just our 574 classic shoe, and now, on our shelves, we have about 25," Arredondo said.
Inspired by fashion trends, Dickerson said he now owns a pair of New Balances with a "suede, vintage style" and has even bought a pair of "retro shoes" for a good friend of his.
Fila and New Balance's resurgence is a combination of cross-generational factors, Huston said. Older generations indirectly influence and inspire millennials to live and dress comfortably and fashionably.
Huston said she told her daughter that she used to have the same choker she sports in the present day, and as a mother, she noticed children and teens of the '90s typically wore T-shirts, jeans, and threw on colorful sweaters or jackets.
"You put cool and comfort together," she said. "That equals, you know, a cool look."
Younger generations tend to take indirect influence from parents, an older friend, sister or brother, or pop culture that inspires them, Huston said.
Dickerson said his father thinks the trend is funny and is even bigger than what it was in the '90s.
"One of my coworkers made the joke we're gonna start getting Roaring '20s stuff in for 2020," Dickerson said.
@davy10306