Any reservation or doubt UTA alumna Sam Lao had before her performance faded when she arrived on stage at the Nasher Sculpture Center's 'til Midnight at the Nasher series Aug. 16.
Strutting in the warm August weather, shaded by a bundle of trees, Lao joked with the crowd about the glitchy sound setup. After introducing herself, she softly changed her light-hearted tone to a smooth, R&B style as the DJ increased the speaker volume.
She held the audience's attention. From the back of the crowd, a venue employee pulled out her phone to record Lao, singing along to every lyric.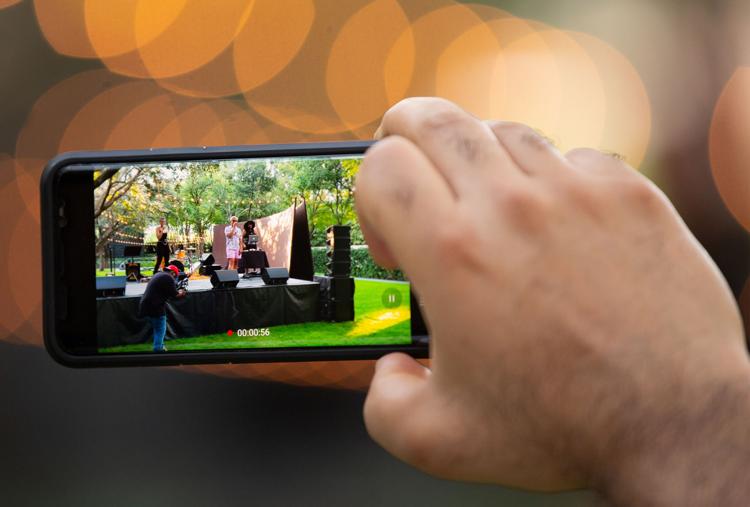 For several years, Lao has performed as an award-winning Dallas-based rapper, singer and artist. She is also a wife and a mother and — because of that — a statement, she said.
In 2016, Lao swept the Dallas Observer Music Awards in all five categories she was nominated for. Lao said her winnings were a major highlight in her life.
"I did not even entertain it, from the moment that the ballot came up, that I was going to win all five," Lao said. "And then every time a category came up, they were like, 'And the winner is Sam Lao.'"
With the release of her award-winning album, SPCTRM, in which she said she reflected her many identities in music, she made her presence known in the Dallas music scene.
However, this path toward performing and music was not her original intent. For Lao, her career contradicts everything she was taught while growing up, that being successful meant building a family and committing to a traditional 40-hour work week.
"I was like, 'Okay, I'm going to do something artistic because that's what I really like,'" Lao said. "But, I'm also going to do something that's artistic that I know I can make a living from.'"
Lao said her initial plan was to finish school, work at a design agency and "settle."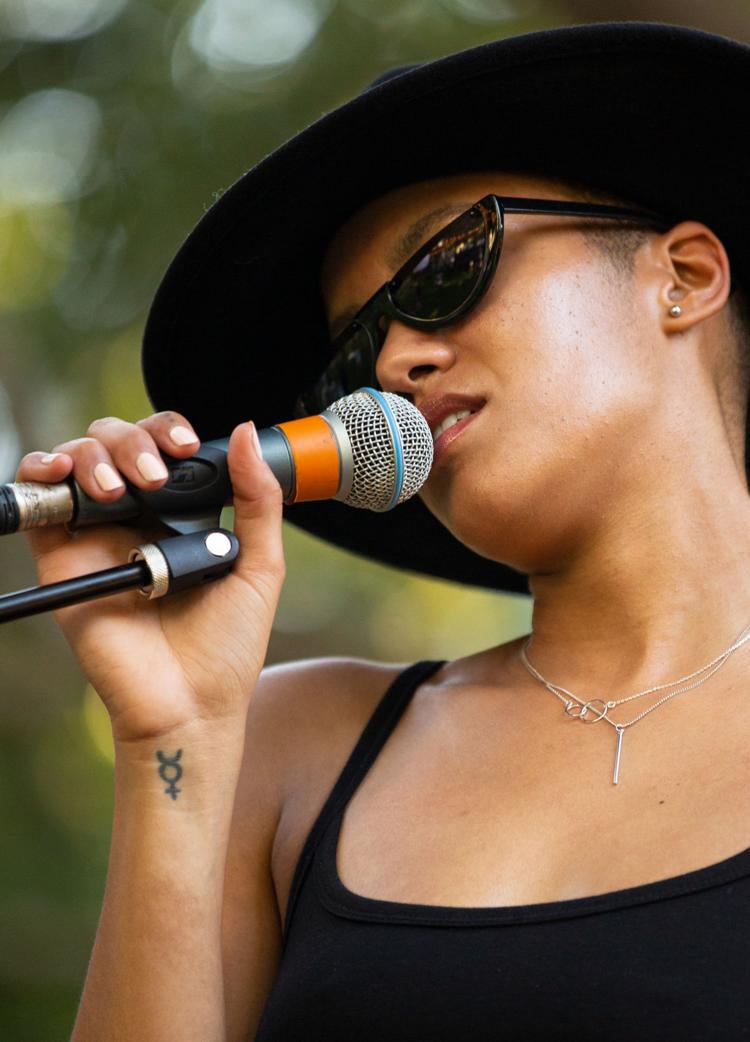 "It was the only plan that I knew because that was the plan that everybody had always laid out for me," Lao said.
But the path to graduation fell short. In her last semester, Lao was unable to pay for school and was dropped from her classes.
Struggling to make ends meet, she worked full-time at the Nike Factory store at Grapevine Mills mall, she said. Lao would remind herself that this was for the best. She would save up some money, go back to school and obtain her degree.
Eventually, Lao spiraled into a state of depression. She said she would dread going to work, complain while she was there, head home and start over the next day.
During her time off from school, Lao would meet with the former producing team, Brain Gang. Consisting of local rappers 88 Killa and Ish D, the team invited Lao over just to hang out. But after writing lyrics and experimenting with beats, they decided to produce in a studio.
For a year, Lao kept this newfound music venture a secret.
Lao was nervous to introduce this new side of her. Rapping was not something she had ever considered previously, she said. Years before, Lao joined a poetry group at UTA, just for a brief time. Her classmates even joked she could start a rapping career.
"It was just a joke," she said. "I never thought about it again until it was time for my first show."
One night, she invited her friends over to a show for what they assumed was just another night out on the town. To their surprise, Lao performed as a solo artist for the first time, not just to them but to the public.
With the help of the Brain Gang producing team, Lao created her first album, West Pantego in 2013.
From there she and her husband, Jeremy Biggers, a Dallas artist and UTA alumnus, produced music videos such as "Pineapple" and "Nirvana" that helped increase her image in the Dallas music scene.
For his part, Biggers is known for his diverse art portfolio that includes multiple art galleries across Dallas, a popular mural dedicated to slain Tejano singer Selena Quintanilla Perez and multiple art installations at the Instagram-famous Sweet Tooth Hotel and Serious Pizza in Deep Ellum.
The artistic duo often help each other with their respective works, Lao said. Biggers will encourage Lao to revisit a certain verse or song when she's recording in the studio. Lao says though it may be frustrating in the moment, she appreciates having a spouse who can help her constructively.
Together, Lao and Biggers combined their creative strengths to make a personal announcement.
Collaborating in more ways than one, they announced in a short music video they were pregnant.
For Lao, she didn't want her career to derail her from starting a family. Nonetheless, she hoped to continue to perform during her pregnancy.
But a few weeks after her announcement, Lao's morning sickness followed her into the evening she was set to play at a show. It would be her last performance until after her pregnancy.
Then, on Aug. 25, 2018, Tesla James Biggers was born.
Lao said she wants her title as both rapper and mother to make a statement. She's a mom, but that doesn't detract from her other roles, Lao said.
Lao wants her music to be fun yet also empower and help start a conversation. "Pineapple," for example, touched on the stigma of catcalling and being objectified by men.
Eva Arreguin, Sam Lao fan and "De Colores Radio" host, said Lao's style of music is encouraging for women of all backgrounds.
"Especially for women of color, when they become mothers, they're supposed to dedicate their entire livelihood to their child," Arreguin said. "It's really awesome and honorable for her to still have and dedicate herself to her craft."
Lao's new single, "Selfish," was released Aug. 12, and though the track was originally created before she had her baby, she hopes the song will be a new venture into her career, one where she balances music and motherhood.
Singer Larry Gayao, otherwise known by his stage name Larry g(EE), has worked with Lao in the past. He said he expects Lao will continue to defy the music industry thanks to her creativity as an artist.
"I just see her pushing the bar," Gayao said. "Every time she comes out with something, she kind of separates herself from everyone else."
Lao hopes that students today see that, though she graduated with a visual communications degree, she utilized what she learned at UTA to build a career beyond a 40-hour work week.
"It's okay to pivot," Lao said. "You can learn the fundamentals of your craft, or learn the fundamentals of a certain art genre, so to speak, but then you can bend them to your will."
@JacobReyesUTA