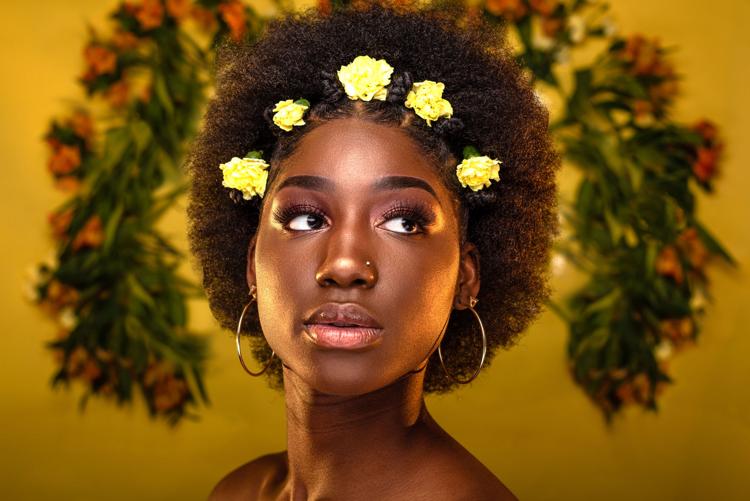 Marketing sophomore Roseline Akwarandu is celebrating one year and six months since she decided to go natural. She said the process has been interesting because she's never seen her hair grow in its natural state until now.
Deciding to go natural can be a huge step because maintaining healthy hair is time consuming, pricey and requires a lot of patience. Protective styles can potentially alleviate some of these challenges if properly done.
Akwarandu said that growing up in a big family, the easiest way for her mother to handle her and her siblings' hair was to perm it.
Starting a natural hair journey can make one feel lost without knowing where to start.
Amber Frank, an Arlington-based natural hairstylist and educator, doesn't believe in hair types because she believes everyone's hair is different.
"Protective styles can serve many purposes, and it varies on the person wearing them," Frank said.
Frank said protective styles can serve as a break from using heat styling, which can cause breakage and damage to hair. Another benefit of protective styling is, when done correctly, it can help retain length, Frank said.
She said styles that incorporate only real hair are better than the ones that include synthetic hair. Different fibers make up synthetic hair, which can cause friction and can lead to damage.
"You could have healthy hair but just feel like, 'Hey, my hair is not retaining [length] the way that I would want it to.' Protective styles make it a good option for retaining length," Frank said.
For those who are just starting out natural, Frank said styling can depend on skill level. Those who aren't gifted in styling their hair should opt for easier styles such as the two-strand twist and cornrows and eventually work their way up.
Azure Duncan, marketing and management freshman, said she tries a new protective style every week such as afro puffs, twist outs and bantu knots.
Duncan said she decided to go natural in middle school after her mom suggested it could help her hair grow out. Though Duncan is pretty skilled at styling her natural hair, it wasn't always that way.
"Initially it was hard because you have that weird awkward stage where your hair is like two different textures, but then after that my hair actually started growing really fast," Duncan said.
Duncan said she became better at styling by watching YouTube videos and constantly trying new things and learning from her mistakes.
 No matter what protective style is being pursued, Duncan said deep conditioning and moisturizing natural hair is key.
Duncan recommends that beginners watch YouTube videos on how-tos and tips for natural hair but to not follow their tips religiously because everyone's hair is different.
@ZariaMTurner