The Office of Campus Recreation kicked-off their first Food for Thought meeting of the semester Wednesday. The meeting highlighted Janet Ellis' new book, Wake Up! Break the Generational Cycle and Be Yourself.
Wake Up is about transformation and finding times and places where energy is needed, Ellis said. Sometimes, people don't see potential and realize the power they have within them.
Ellis, international speaker, spiritual coach and newly published author talked about the eight steps to following your dreams.
A group of people gathered around Ellis on the second floor of the Maverick Activities Center as a projection with quotes by Swiss psychiatrist Carl Jung were displayed to those walking inside.
She discussed the core values of individuals and led attendees in a life coaching exercise to choose one word that motivates and inspires them.
Attendees were told to close their eyes and take deep breaths as they visualized their "happy place" and evaluate if the core values they selected synced with them.
The room lit up with conversations about self-discovery. Ellis examined people's facial expressions during their interactions.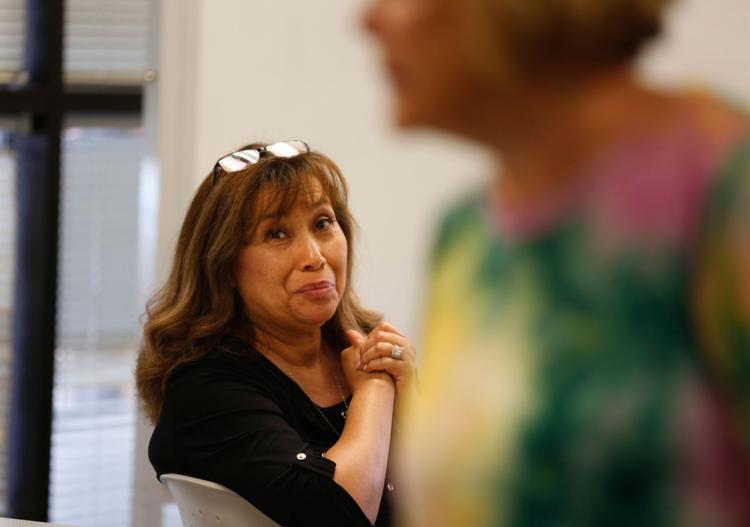 Food for Thought holds events on the first Wednesday of every month and aims to educate on topics such as wellness, nutrition and health, and spiritual well-being, said Jeremy Roden, Campus Recreation assistant director for wellness.
The program is free and open to students, faculty and anyone on campus, he said.
Anahi Marcos, international business administration senior, originally attended the event with the expectation of making food and was surprised to come out of it with reinvigoration for her career.
"It really made me think, 'What's my motivation?'" Marcos said.
Laura Benitez, social work graduate student, stumbled upon the Food for Thought event on the UTA Mobile app.
Benitez aspires to follow her dreams of opening a shelter to help women who are victims of domestic violence and incorporate therapy animals.
Benitez initially was doubtful of pursuing a graduate degree in social work after obtaining her bachelor's in the spring. Ellis' motivational speaking reaffirmed that she is on the right track, she said.
Ellis motioned to her heart and encouraged people to concentrate on the space in their chest rather than the space in their heads because minds tend to get in the way of making decisions.
She encouraged people to make life transformations and not changes because change is temporary.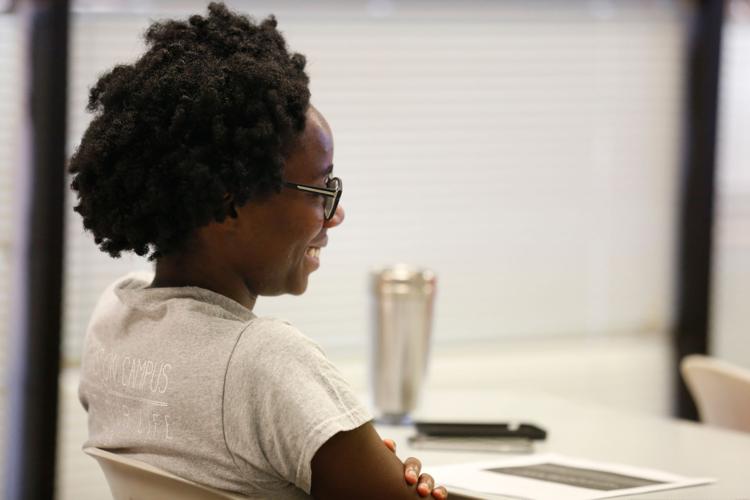 Candiss Henking, economic data analysis graduate student, dreams of starting a business. However, naysayers put her dream on hold.
She said she knew that her friends and family were just trying to help, but she didn't feel supported.
Henking had previously attended events similar to Food for Thought, and this event brought back those memories.
Ellis' speech inspired her to "leave no stone left unturned," and she plans to take advantage of anything that college has to offer.
"I think what it just reaffirmed is you have to just keep fighting," she said. "I'm gonna keep fighting."
@davy10306