The steady sound of kitchen knives slapping against cutting boards interrupted the usual dull roar of students during lunch time Wednesday in the UTA FabLab. This was thanks to the participants of the Maverick Kitchen: Game Day Eats, who were making Super Bowl party snacks.
The event was part of a kitchen workshop series hosted by UTA Libraries that offers hands-on lessons about food along with step-by-step classes that teach basic kitchen skills to attendees. This was the first Maverick Kitchen event of the semester.
Participants of Maverick Kitchen: Game Day Eats kicked off the event by chopping cilantro, green onions and other ingredients for their seven-layer dip. They created their own salsa, guacamole and sour cream blend with the guidance of event organizers before constructing the layers of their dip.
The program's recipes are chosen in part for their customizability and affordability. Each recipe is supposed to be under $20, said Milaun Murry, UTA Libraries Experiential Learning Outreach and Events specialist.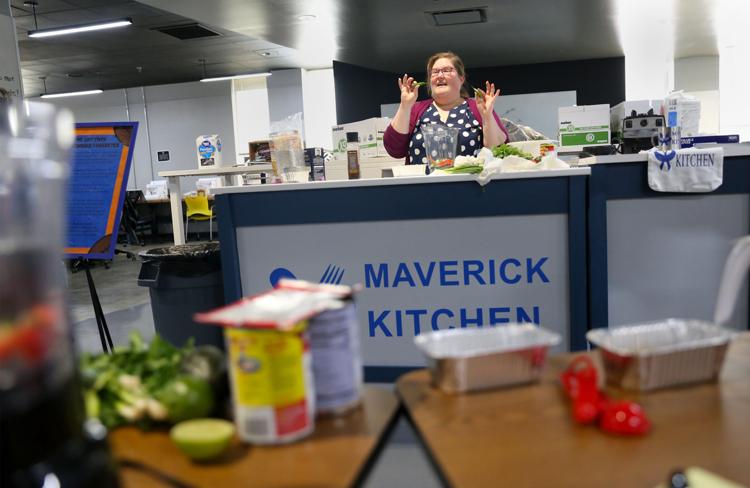 Nursing junior Catherine Espinal enjoyed the dip for its ease and said that she would probably make the recipe for an upcoming Super Bowl gathering that she plans on attending.
Nonfootball fans were in attendance as well.
Architecture senior Allogho Mezui, who arrived in the U.S. only five years prior, said he'd never tried salsa, sour cream or layered dip before but would be open to trying it again in the future because of the class.
"I don't know how to cook and sometimes I, you know, am having trouble find something to eat," Mezui said. "This is something I can make real quick."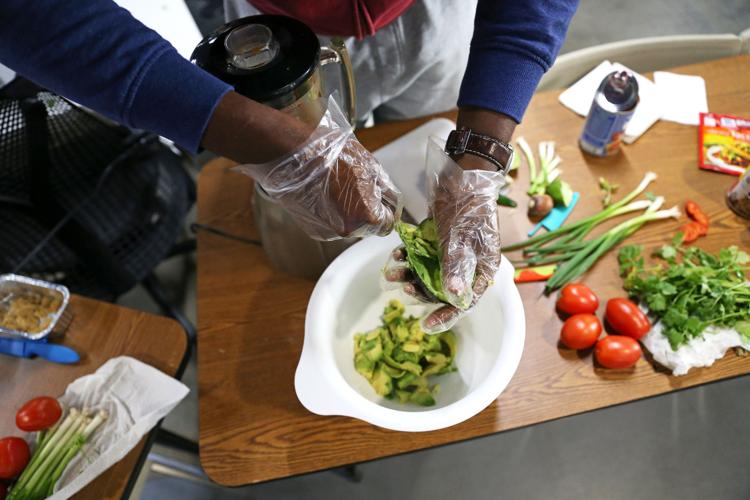 Microbiology freshman Carina Peña said the lesson was engaging. Peña said she would customize the recipe by switching refried beans to black beans and by taking out the serrano pepper.
The Maverick Kitchen event series was started last semester by Murry and Gretchen Trkay, Experiential Learning and Undergraduate Success department head. Murry said that Trkay's initial concerns about not having a kitchen space for such a program were curbed when Murry built a portable kitchen counter and storage space from scratch for the kitchen workshops.
"The goal is for students to feel empowered to cook for themselves," Murry said. "We're trying to teach them that you can make something quick and affordable that's healthy and your own."
Past lessons included a vegetarian chilli, homemade spaghetti sauce and cupcakes, Murry said.
Maverick Kitchen events will take place the last Thursday of every month according to the UTA Libraries website.
For more info, visit library.uta.edu.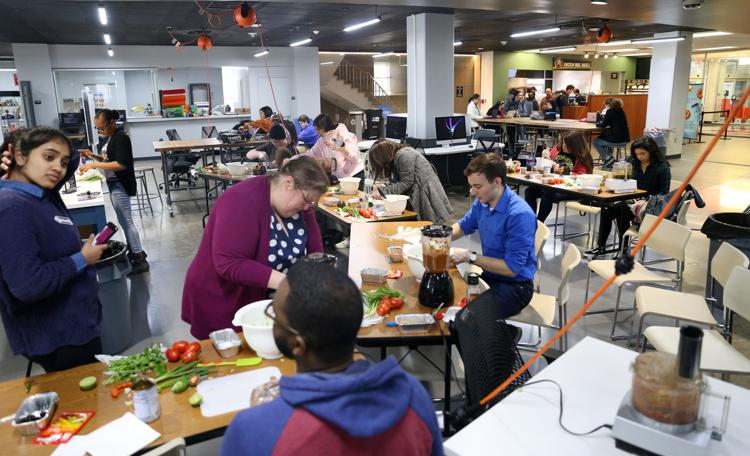 @edmedeles