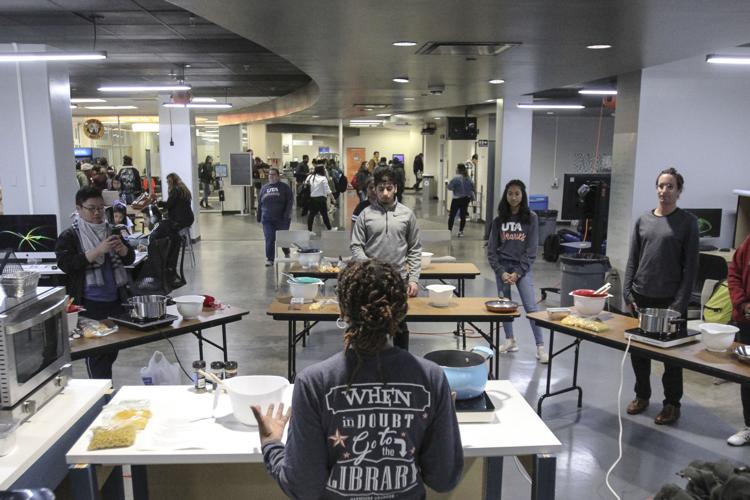 While some students pan-fried their catfish at the Central Library, others passed by with a look of confusion.
The Maverick Kitchen hosted the Southern Culture Eats event Thursday, exploring the history of soul food as well as teaching students how to cook basic meals that were inexpensive.
Participants had the opportunity to learn how to cook food in an interactive learning environment while also learning the history and importance of the food they're cooking.
Milaun Murry, experiential learning outreach and events specialist, led participants in a step-by-step instruction while she discussed the importance of soul food.
Participants started off by boiling their noodles for their macaroni and cheese. While they were waiting for their noodles to finish cooking, Murry went over the origins of different foods on the menu and how they became a staple in soul food.
Murry said that foods such as pigs feet, black-eyed peas and yams were considered scraps back then, and many slaves would take them and make them into meals that are still prepared to this day.
After they put the macaroni in a convection oven for 20 minutes, participants started preparing the fresh catfish fillets.
NaChae Sylvain, information systems and accounting sophomore, said she heard about the event through the leadership honors program after she expressed interest in getting involved in different events around campus.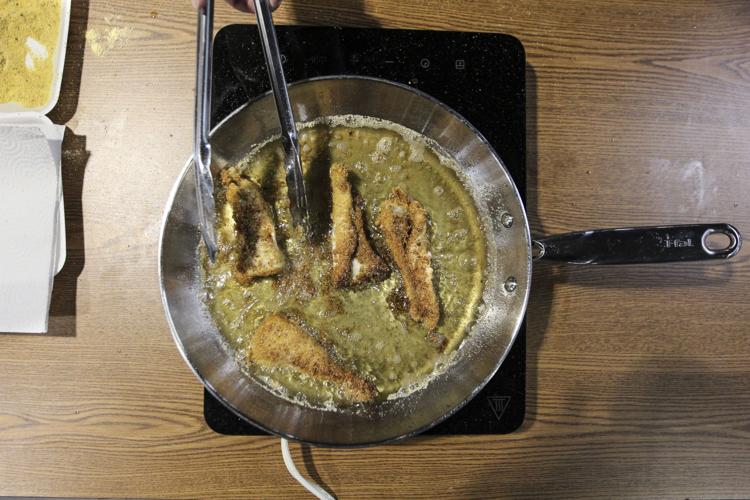 Sylvain said that she grew up eating soul food because it was a part of her culture as an African-American but still wanted to learn more.
"I think it'll be a good idea to kinda introduce other cultures into Southern cuisines just like it would be for us to venture into Indian cuisine or Chinese," Sylvain said.
Though Sylvain considers herself to be skilled in the kitchen, she still left the event learning more about the food in her culture, such as the fact that macaroni and cheese originated in France.
Electrical engineering junior Samip Koirala said prior to attending the Southern Culture Eats event he wasn't familiar with soul food but learned a lot about Southern cuisine at the end of the event.
"I saw the event calendar, and then I love free food, so I thought I would give it a try," Koirala said.
He said he never had collard greens or candied yams before the event.
Koirala said that he enjoyed the event because it was a hands-on experience, and behind every dish there was a story to be told.
Gretchen Trkay, Experiential Learning and Undergraduate Success department head, said that each meal cooked in the Maverick Kitchen costs less than $25 to show students it is possible to cook good quality food on a college student budget.
Trkay said that the Maverick Kitchen's next event will be held on the last Thursday of March and will feature Tex-Mex food.
For more information on upcoming events visit library.uta.edu or follow the library on twitter @UTAlibraries.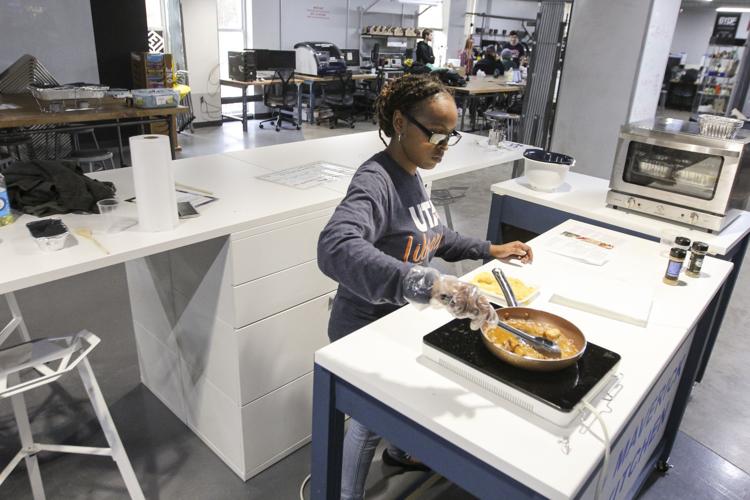 @ZariaMTurner