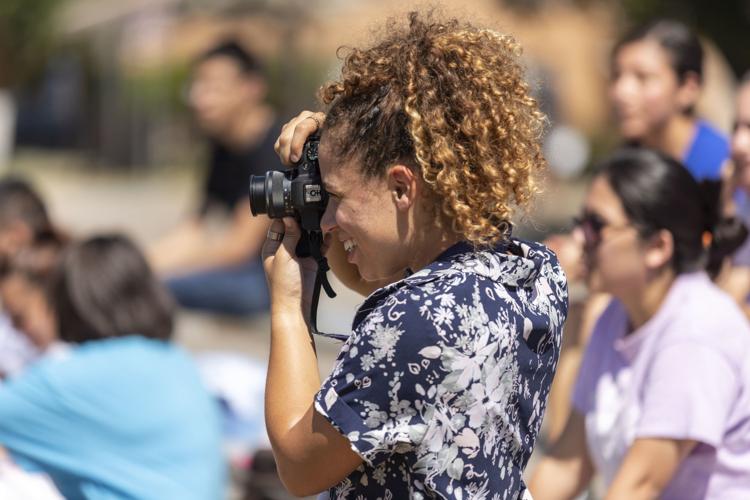 Julia St. John placed her luggage in a tiny tent in Zimbabwe. Camera in hand, the biology and psychology junior found the 'toilet': a black plastic lawn chair with a large circle cut out of the seat, topped by a black trash bag and a white toilet seat.
This would be her bathroom for the duration of her medical outreach trip.
This trip was one among many travel vlogs, or video blogs, St. John uploaded to her YouTube channel.
She mainly uses YouTube as a diary that she, her friends and family can look back on.
She gained the most views on a video titled "MY FIRST SEMESTER AT UTA! (UT Arlington-College Vlog)," where she shared exciting moments with friends.
She said she met three freshmen that recognized her from that video. They told her the video helped them decide whether to attend UTA.
"Even though it's three people, that's three people that have some sort of influence now,'' she said.
Since then, St. John has aimed to serve as a positive role model in her videos.
LaDonna Aiken, Communication Department broadcast specialist, said employers will absolutely Google-search when hiring candidates. It would be beneficial to have content accessible to them that shows the students' credibility.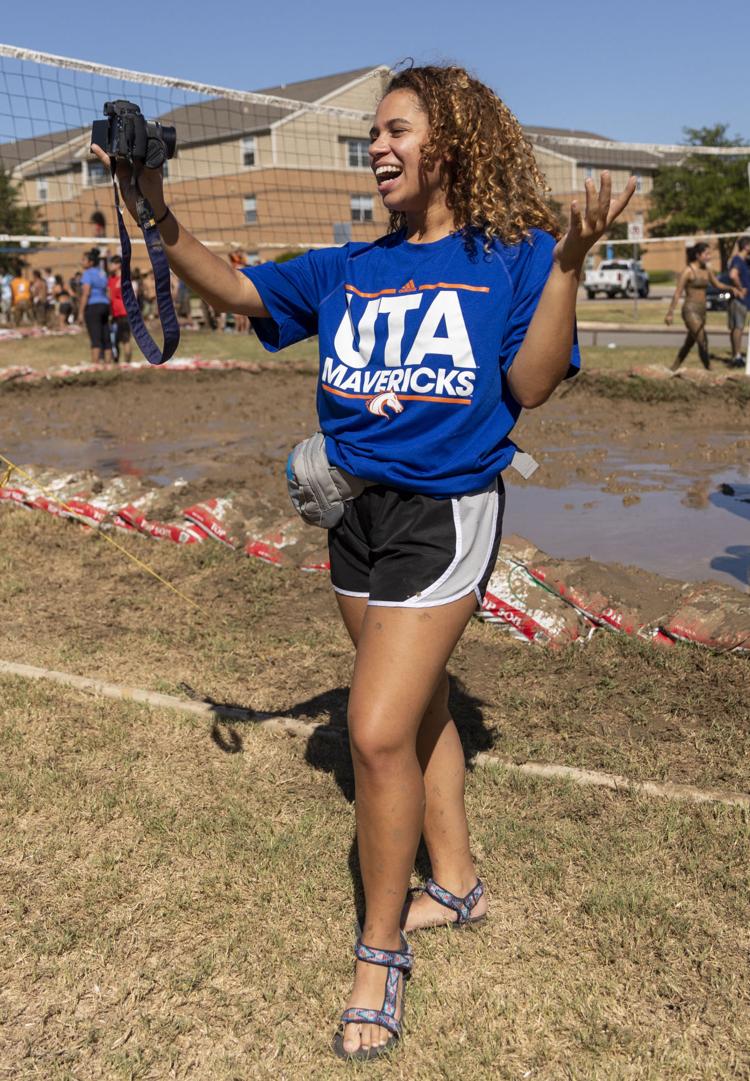 She said college is the time for students to explore what they are passionate about and to decide whether or not they truly want to be in that field.
"If you start building that, I guess you could say, library of videos showing that you do know what you're talking about, that's absolutely going to help you in the future when you are looking for a job doing that," Aiken said.
Clancy Burke, Cincinnati-based Local 12 morning reporter, said in an email that her YouTube channel has had a huge impact on her professional career.
YouTube is one of the reasons why she got both of her broadcast jobs straight out of college, she said. In the interview for her first job, the news director asked about her channel, and it caught her off guard.
Burke said she told him that it helped her be more comfortable on camera.
"It allowed me to create my own social platform, which is huge in the TV news industry," she said.
Burke has been posting on YouTube since 2009 and has almost 300,000 subscribers.
She posts "Day in the Life" videos of her as a news reporter, shares her "TV News Bloopers" and has gotten nearly 3 million views on a recent video sharing her "2 a.m. morning routine" as a morning news reporter.
Before becoming a reporter, she posted college lifestyle videos like "My Junior Year of College | The Good, Bad, & UGLY" and "FROM DORM ROOM TO DREAM ROOM | MY TRANSFORMATION."
When she first started getting a ton of views, Burke said she couldn't believe it. Knowing she was reaching so many people felt amazing.
"At first, you're starting out every video saying, 'Hey everyone!' but literally no one is watching," she said.
Eventually, people were.
Exercise science senior Jazmine Harris has been posting on YouTube for five years.
Because of her channel, Harris got the opportunity to make videos for companies who help students discover colleges. From a tour of a college dorm to college tips, Harris posts a variety of content.
"It seems corny sometimes saying 'Oh yeah, I'm a YouTuber', but it actually can open doors for you," she said.
With over 3,000 subscribers, she said most of them came when she started making college videos.
Now, many of Harris' videos are UTA-based, with titles like "College Move-In Day!!! + A glimpse of UTA," "5 Hacks Every UTA Student Needs to Know" and "The Truth About UTA (UT Arlington)."
Making creative and engaging edits to her videos is her favorite part of vlogging, she said.
Harris had to search YouTube to learn how to edit and get tricks on lighting. She invested in big umbrella lights, but now she utilizes what she calls the best lighting: sunlight.
She used to buy expensive software to edit, but she's since learned how to use free softwares like Keynote and Microsoft PowerPoint for cool animations, she said.
Harris said the hardest part about being a vlogger is staying encouraged when there are so many other people growing their channel at a much faster rate, living extravagant lifestyles from YouTube income.
All in all, Burke encourages anyone looking to start a channel to just go for it.
"I just fell in love with everything about it," she said. "In a way it's my second job, but it doesn't feel like work."
@DianteMarigny
features-editor.shorthorn@uta.edu