When she started taking drawing seriously in high school, animation sophomore Journey Brandon said she felt intimidated by others' art.
Her art class friends at the time were doing amazing work, she said, and her own art looked "like trash" in comparison.
Then her friends started talking about something called Inktober. Brandon wasn't familiar, but she was willing to listen and later joined in.
Inktober is a monthlong art challenge for artists to hone their craft, founder Jake Parker said on the official website.
During the challenge, artists use ink to draw something every day in October, following the official Inktober prompt list — although modifications are accepted. The list changes every year, and the challenge is open to anyone.
Brandon said that participating in Inktober has helped her gain confidence in her work and that she sees improvements every year. She even posts them on her Instagram (@thunder.bubbles_art).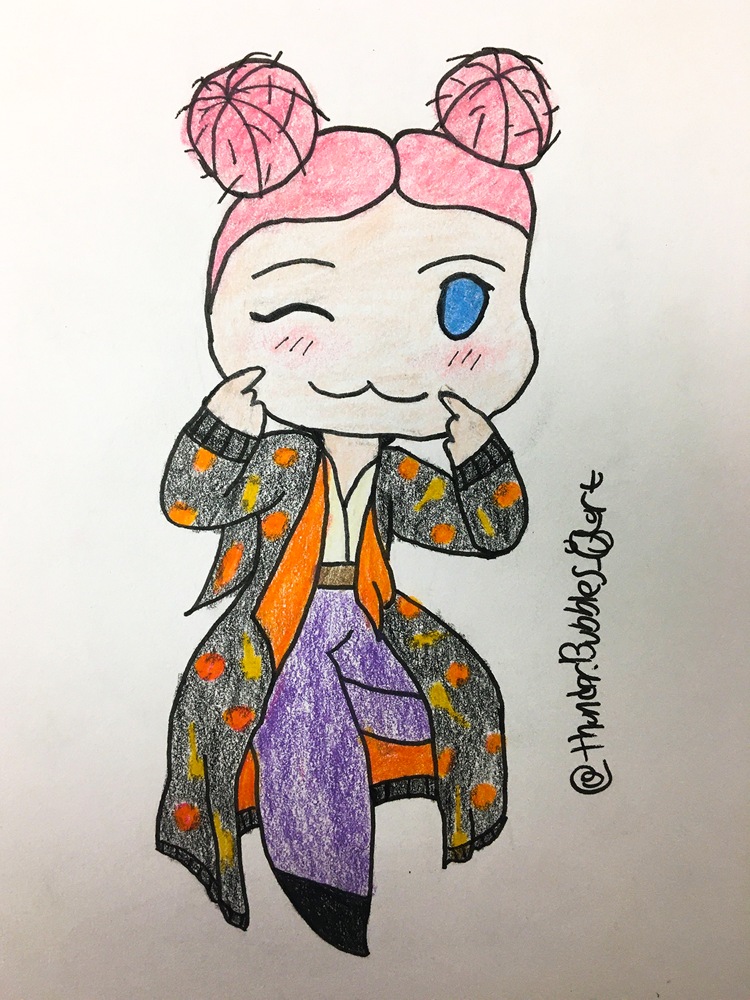 "I can look at the trash on day one and the better stuff on Day 31 and feel good for myself that I improved," Brandon said.
This year marks Inktober's 10th anniversary.
Parker created the challenge in 2009 as a way of improving his inking skills. After posting his progress online, the challenge took off, with thousands of people now taking part in it every year.
Isabella Posca, psychology and art sophomore, said she likes using the official prompts. For her, coming up with what to draw is sometimes more challenging than actually drawing it.
"With Inktober, you have a list of prompts, and you have direction," she said.
English senior Hannah Su said she doesn't follow the prompt list, but she still draws every day, usually something relating to her daily life.
"It's my daily planner, and then it's like a diary," Su said.
For example, when Su attended a concert during the challenge, she wrote down the set list and some details in her planner and sketched what she was wearing.
Before she got her planner, Su said she didn't draw every day, and her skills grew rusty over time.
"I found out that the more often that I make myself draw something, no matter what it is, the easier it is to draw something the next day," Su said. "If I want to, it's easier to make that choice."
All media can be used in Inktober, including digital art, watercolor and calligraphy.
"There's no Inktober police going around looking to shut people down if they aren't using ink or the prompt list," Parker said in the FAQ section of the Inktober site.
Su primarily draws with just ink, although she said lately she's been sketching her works in pencil first. Brandon experiments with Prismacolor Premier colored pencils and Sharpie, and Posca incorporates watercolor and ink.
Once completed each day, artists are encouraged to share their work on various platforms using #inktober and #inktober2019.
Instagram is Inktober's most popular platform for Posca and where she initially heard about the art trend.
This is the first year Posca is participating in the challenge because she recently started an art-focused Instagram account (@isabella.illustration).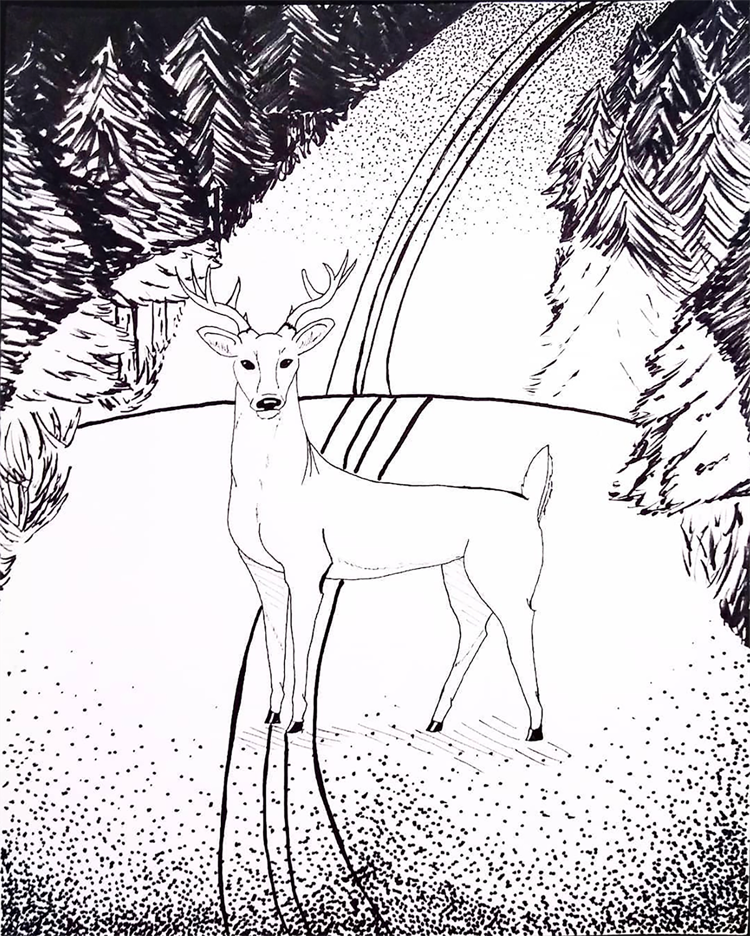 Now that she's been in art school for a while and is more confident in her work, Posca said she feels like she can keep up with Inktober and that it's a good way to add more drawings to her account.
"It really helps give you more content, show off your skill," she said.
However, social media isn't always helpful when it comes to Inktober.
Many young artists like Su see Inktober on their feeds but don't feel like their work is good enough to share.
"Everyone that was participating in Inktober, that I saw, had a certain skill level that I didn't think that I had," Su said.
Brandon said she also felt this pressure when she started Inktober in high school because she never had any art training before then.
"A lot of people who post art stuff online have been doing art for years," Brandon said. "They know how to do their style, quick and easy, and they can just whip it up in, like, five minutes."
Brandon said artists just starting Inktober should try not to be intimidated and use those 31 days as a way to work on their style and improve, since that's the point of the challenge.
"Everybody begins there. Everybody draws people with their hands behind the back," Brandon said. "Now I'm like, 'My hands are absolute trash, but they're not behind the back anymore.'"
Posca said artists with big followings can make Inktober seem intimidating, but tailoring the challenge to your level can help.
"Here's the thing with Inktober: You can't take it too seriously," Posca said. "People, they see these big artists that have a lot of social media presence just slaving over it every day."
It's important for artists to do things at their own pace, Posca said. Personally, she works in batches of five drawings at once and has no problems with it.
Brandon said starting college was the reason she didn't make it around to doing Inktober last year, but this year she's managing both school and the challenge.
"I've had to double-up a couple of days or triple-up a couple of days just 'cause that's how life is going," Brandon said.
Though many artists don't draw their daily pieces consecutively because of their busy lives, so far Su has been an exception.
"I did not think I could do it," Su said. "But I have done it every day so far and made it before midnight even if I was cutting it to the second. So I am pretty proud."
Even on the Inktober site, Parker encourages artists to take a break when needed, or when the challenge stops being fun. At the end of the day, Inktober isn't a contest, and artists can take as long as they want on it.
"I'm going to finish it even if I'm going into November, just because it really has benefited my art," Posca said. "I can just make art, and I don't have to think too hard about it."
@Sam_Knowles00