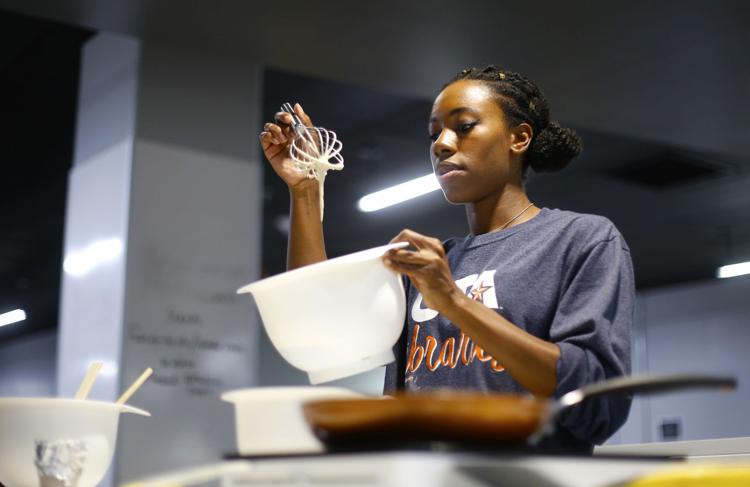 Maintaining a vegan diet doesn't have to be a hurdle. Many of your favorite nonvegan recipes have alternative ingredients that could make them vegan-friendly in no time.
At the Maverick Kitchen Series: Vegan Eats event Thursday, biochemistry junior Mia Perkins shared her recipe for vegan banana pancakes. With a few adjustments, anyone can whip up this sweet breakfast classic.
The recipe, which uses a banana instead of eggs, was made by Perkins, a FabLab student assistant who wanted to make vegan-friendly food for her friends and family. If you're a beginner cook, don't worry because the simplicity of this recipe makes it very hard to mess up, Perkins said.
Before you get started, here are the ingredients you'll need:
Get started by combining these ingredients:
Students started their pancakes by making their egg substitutes. Do this by combining the baking soda and ½ banana. In another bowl, blend the almond milk and vanilla extract. Combine flour, sugar and baking powder in a third bowl.
Broadcast communications junior Kimberly Barroteran said many people probably already have these ingredients in their pantries. Barroteran describes herself as a relatively unskilled cook but rated the recipe three out of 10 in terms of difficulty.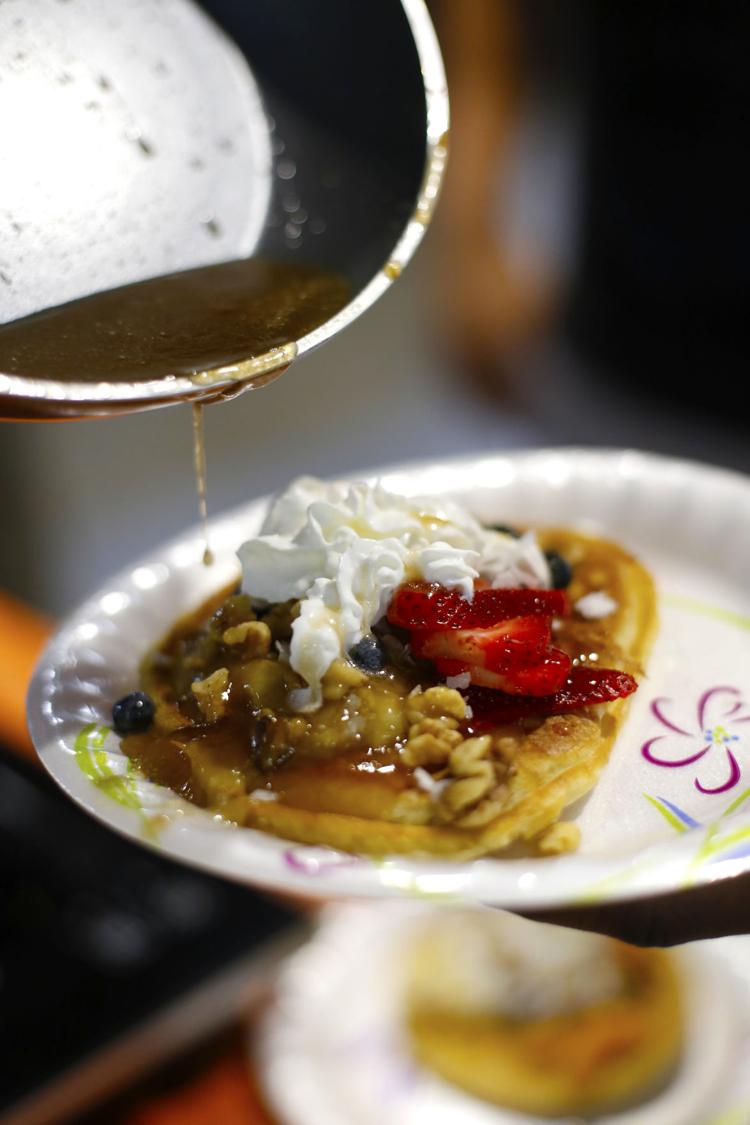 Batter up:
For the batter, students slowly combined the vanilla extract, almond milk and "egg" mixture. Mash the whole banana into the mixture.
Perkins' recipe calls for a thick batter with air bubbles. However, students were welcomed to add extra almond milk for a thinner pancake.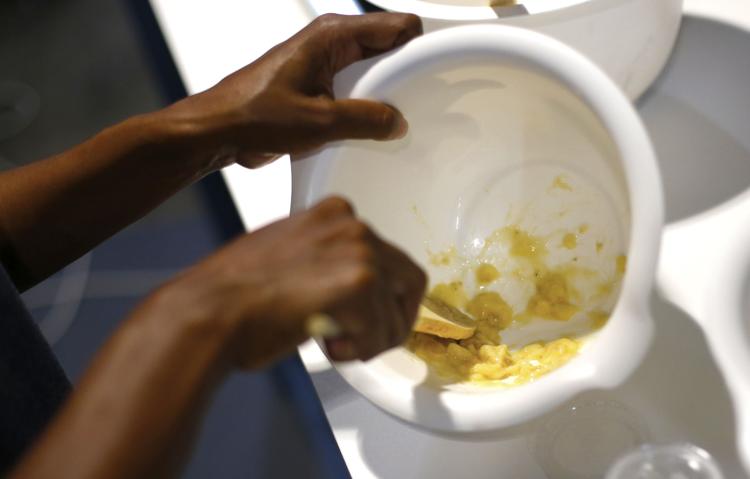 Cooking:
To cook, students poured their batter into a pan coated with coconut oil on low heat until both sides were browned.
Biology freshman Erika Grey has been vegetarian for two months now. Grey said her options are limited since she lives on campus. She turns to a similar vegan pancake recipe whenever she is back home.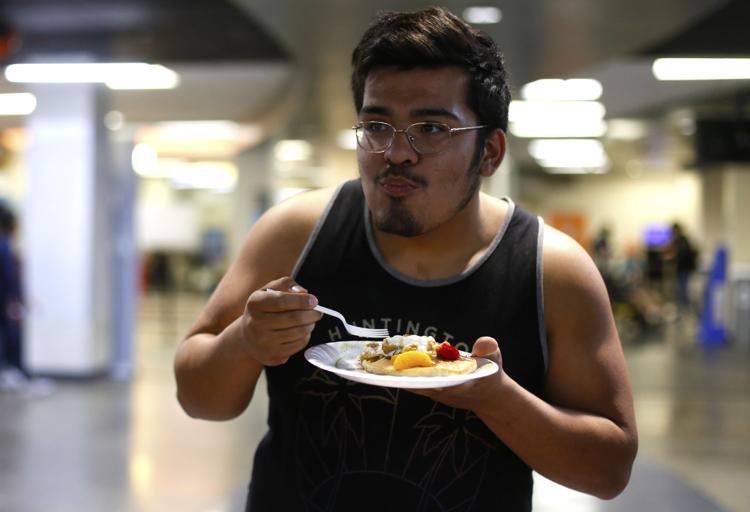 Homemade syrup:
To make a homemade vegan syrup, combine the coconut oil, sugar and almond milk in a small pan over medium heat.
Let the mixture boil, mixing vigorously. For a thicker syrup, boil longer, Perkins said.
Add any desired toppings such as fruit or coconut flakes.
This recipe can be stored for about two weeks, Perkins said. The cost per portion is about $5.86.
@edmedeles