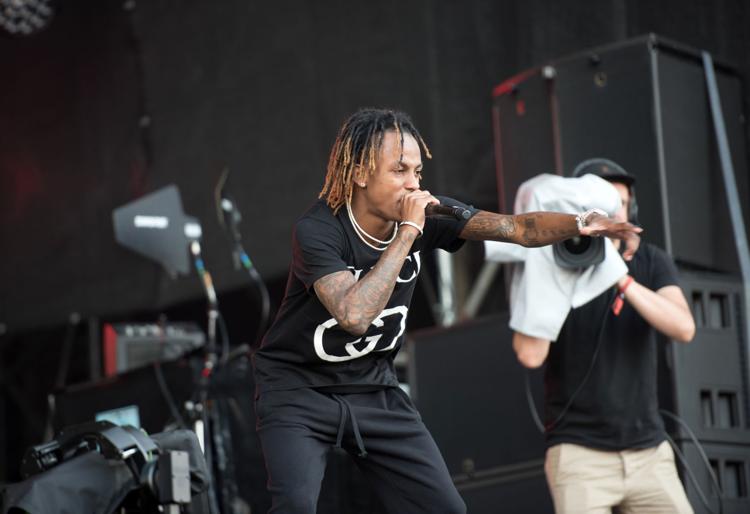 "Plug Walk" rapper Rich The Kid and other artists will kick off the Mavericks' Homecoming weekend Friday during the Homecoming Bash concert at Texas Hall.
The event, hosted by EXCEL Campus Activities, will include openings by alumni TEN. and Sam Lao as well as a performance from New York rapper Dillon Cooper, followed by Rich The Kid at around 8:50 p.m., student development specialist Noel Watts said.
Doors for the event will open at 6 p.m., and it will be free for students, faculty and staff.
UTA chose Rich The Kid to perform after EXCEL published a survey during the summer to gauge what artists students were interested in. Rapper Megan Thee Stallion dominated the survey but wasn't able to perform at UTA because of a scheduling conflict, Watts said.
The Homecoming Bash event was originally an electronic dance music party before it was rebranded into a live concert event headlined by hip-hop artist Joyner Lucas last year, EXCEL programming director Joseph Ruiz said.
Watts said the change happened mainly because of a budget increase for the event and student interest in a concert on campus. Last year's concert drew out about 800 attendees.
To build off that energy, Watts said they wanted to bring in an artist that students are more familiar with. After looking at costs, availability and student interest, EXCEL was able to bring Rich The Kid in for a performance.
"We try really hard to try to find artists that are feasible but are still relevant enough," Watts said.
Accounting senior Kevin Moore was excited to hear Rich The Kid was performing on campus because of his level of popularity. He's noticed people already joining the buzz by posting the event flyer online, he said.
"When they actually know the person that's performing, and they've actually heard songs that they like from that person, I think that gets them excited," Moore said.
Online ticket sales end at 5:30 p.m. Friday, according to the UTA Tickets website.
@edmedeles