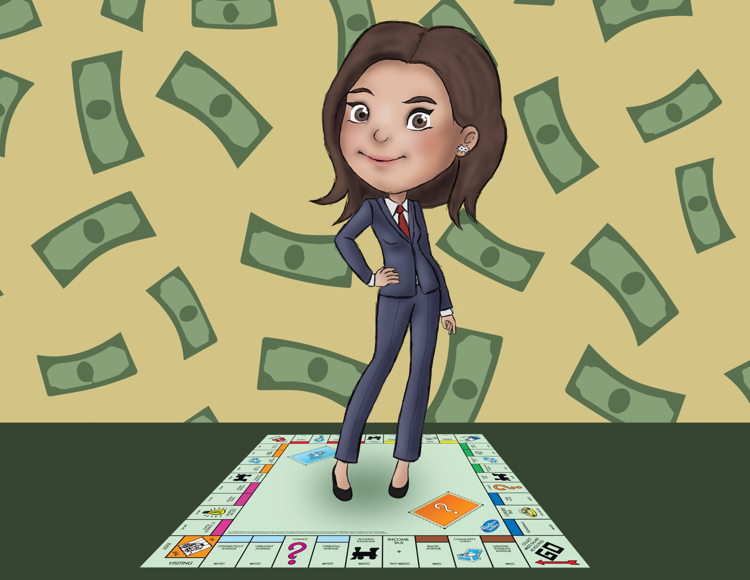 Board game enthusiasts can play Monopoly a little differently now thanks to Hasbro's newest edition of the game: Ms. Monopoly.
While Mr. Monopoly is a real estate mogul, Ms. Monopoly is an advocate for women and an investor in female entrepreneurs, Hasbro stated in a press release.
The new edition of the 84-year-old board game will include new rules tailored to spotlight women. Instead of buying properties, game players will buy inventions by women, and women will earn more money than men during game play.
Dustin Harp, women's and gender studies program director, said the entertainment industry is finally beginning to catch up to 2019 politics.
"All of a sudden we just have a lot going on about women and power," she said. "Everybody's talking about it a lot more. It's part of our cultural conversation."
For instance, a woman almost won the last presidency. The #MeToo movement brought unprecedented focus to women's rights. The U.S. women's soccer team continues to push for equal pay with their male counterparts.
Business management freshman Nancy Soliman said she likes that Hasbro is trying to start something new for women but thinks it's "downgrading" to have the rules skewed in their favor.
"If you're going to start something, don't bring it down to a level where you think it's just a level for women," she said.
Rustin Tholen spent a year developing his acronym deciphering game, Acronyms for Hilarity.
Biomedical engineering freshman Spencer Morrow said the game promotes an interesting discussion.
"It's not as much as an equalizer as a flipping of the roles that they're advocating for," he said.
These days, women advocate for equal pay with men. With Ms. Monopoly, they'll receive more money for simple actions like "passing go" in the game.
While he understands the concept, Morrow said he believes there should never be a discrimination in pay based solely on gender — which is exactly what the game will promote. The difference is which gender will profit.
Having a female character take over a male character's role in a board game might not seem like a huge deal to many, but it will leave a lasting impact on the children playing that game, Harp said. The disparity in pay might be a turn off for those who can't tolerate unfair rules, but others might view it as a challenge.
"It's less about playing the actual game than it is about making a statement," she said.
@CecilLenzen