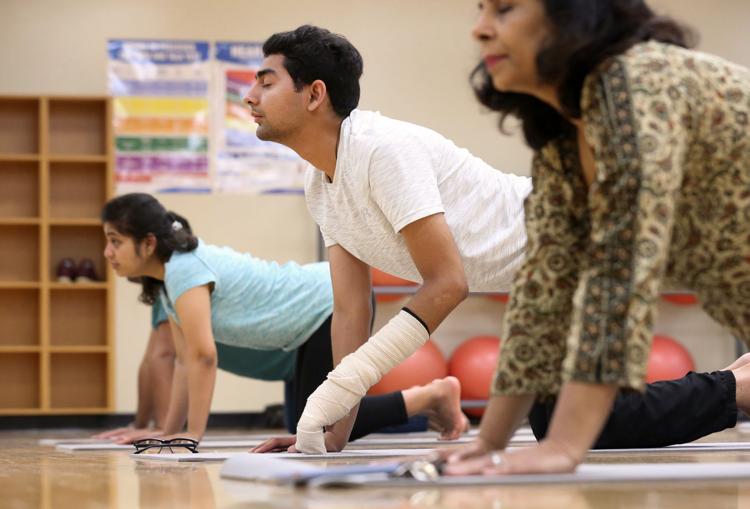 Sarthak Majithia, Puneet Bhaskar, and Palash Nemade struggle to even picture graduate school without meditation.
"I don't want to imagine it," Bhaskar said. "It's made life so easy." 
SKY@UTA is a meditation club where students can learn meditation and breathing techniques, said Majithia, SKY@UTA president. The club is open to all students on campus as well as others in the community. But with about 15 graduate student members, the organization is composed mostly of students pursuing master's or doctoral degrees.
SKY is an international organization with student-led and professional-led chapters across the world. The three actually began SKY meditation back in India before they moved to Arlington.
Majithia, a computer science graduate student, said this isn't the norm. Plenty of people begin attending the club with no prior experience. They come looking for a new way to handle their stress, he said.
Writing a thesis can be stressful, but meditation gave him the tools to deal with that stress, said Bhaskar, a civil engineering graduate student.
Bhaskar said he conducts research from 9 a.m. to 6 p.m., often without a break. Some of his experimental work includes visiting construction sites, which  often requires manual labor. He has to manage everything, from coursework to research and proposals, plus dealing with the constant uncertainty that two months of research could lead to no findings at all, he said.
Bhaskar said meditation gives him the tools to deal with it. The clarity meditation provides him improves his mindset and time management skills, he said.
Majithia was puzzled when his dad used to ask him if he was enjoying his studies in high school.
"I had a big question mark," he said. "What do you mean enjoying my studies?"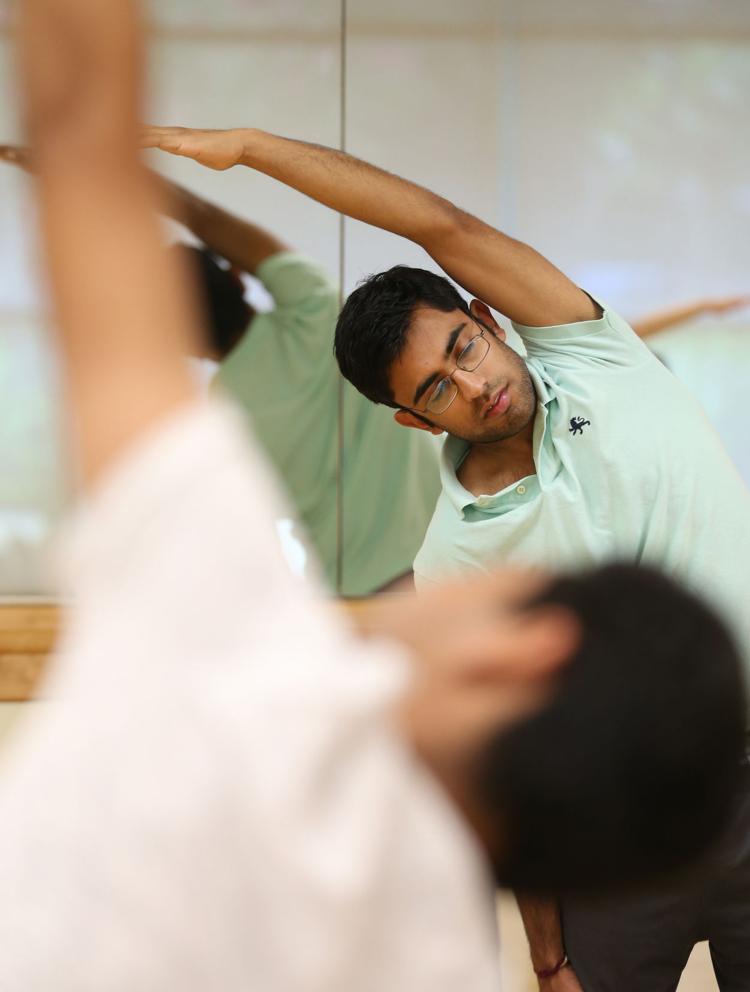 However, now that he meditates, the computer science graduate student finds joy in his coursework.
"It's easier to enjoy the work," Majithia said. "It feels more satisfying, it feels more energizing." 
Bhaskar said a major component of his studies is creating new ideas. He said that without meditation, he would not have the mental clarity to think of the new ideas at the rate that his studies demand.
Bhaskar said he noticed most graduate students are often too burned-out to socialize. Meditation gives him the energy to maintain relationships in his life, he said.
For Nemade, also a computer science graduate student, the organization isn't just about meditation — it's also about community. Meditation provides him with balance while those in the organization listen to his problems and provide him with support.
"There's an aura of belongingness," Majithia said. 
When the group isn't meditating, they like to watch movies, drink chai tea, have "musical nights" where Bhaskar plays the guitar and have potluck parties together. The group mostly consists of international students from India and Iran. Last year, the organization even celebrated Nowruz, the Iranian celebration of the new year, together. 
Weekly SKY@UTA meditations are open to the public every Wednesday at the University Center or The Commons.
@arianamariel_