They're in the light posts. They're on the backs of signs. There could even be one up a tree. Every day, thousands of UTA students pass by hidden treasures on campus, and only a select few know where to find them.
In an activity called geocaching, people visit different places in real life that they've found on a map, usually through the official Geocaching app or website.
Geocaching is defined as "a real-world, outdoor treasure hunting game using GPS-enabled devices", according to its official website, geocaching.com.
Once the item is found, the player can log the cache by signing their name both on the paper found at the cache site and in the app. Occasionally, people can take a treasure and leave one of their own behind.
"It's just kind of neat to know that there's little secrets here and there," UTA alumnus J.C. Stoner said. "I'm a big believer in the outdoors and exploring, so I think that's what really appeals to me."
Geocaching can be done in both the outdoors and in urban scapes, making it accessible for all types of players. The caches can range from easy to expert, levels one through five.
Barbara Transki, Southwest Arlington Geocachers member, said that the group, which has been meeting since 2008, is one of the most diverse groups that anyone could find.
"We're bound together by the activity," Transki said. "We all like the challenge of finding things."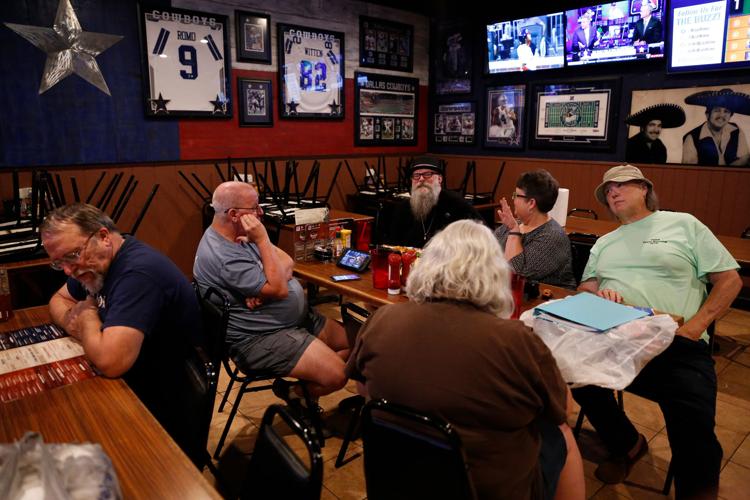 Transki began caching in 2004 and has since placed around 100 different caches across Arlington. Transki is also the creator of the "Where do you read? ...UTA Library!" cache that resides near the Central Library.
Other cache locations near campus include the Levitt Pavilion, College Park Center and most notably, Doug Russell Park.
"Tombstone," a geocache location at the park was actually the first geocache placed in Texas, according to the Geocaching website. It was placed on Sept. 26, 2000, and is still in use by cachers today.
Following the rise of geocaching as a hobby came the event "GeoWoodstock," an annual geocacher's meetup started in 2003. GeoWoodstock has taken place all across the U.S. in the past, including Texas.
The 2019 GeoWoodstock event was held in Fort Worth this May, bringing in geocachers from all over the world to participate in caching classes and events.
During GeoWoodstock, cachers have the opportunity to hunt in a completely new place, and since many people have dedicated the trip to geocaching, they make the most of it by searching every nook and cranny.
Robert Bruton, SouthWest Arlington Geocachers co-founder, said that one weekend, he had a different experience than usual when he disturbed a cache site. While completing a common cache type called "the skirt-lifter," where he lifted up the base of a light pole, he found something surprising.
"When I lifted it up, a bunch of crickets came flying out," Bruton said with a laugh. "It freaked me out."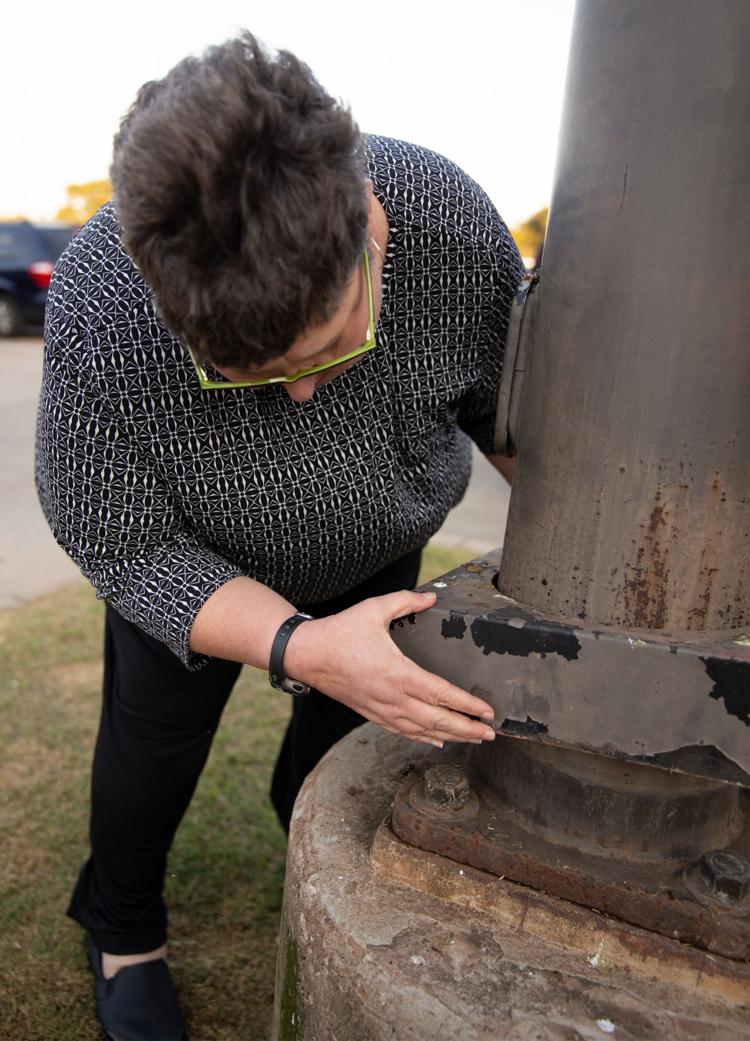 For Bruton, GeoWoodstock has led him to places he's never been, even in his own hometown.
Although he has never attended GeoWoodstock, Euless local Victor Barlag has recently fallen in deep with geocaching.
Despite only getting into geocaching this May, Barlag has logged almost 450 caches, many from run-down or wooded areas. His legs are covered in scratches from geocaching in places less traveled.
"I don't mind doing a little tromping through the woods," Barlag said. "To me, it's just a challenge of finding ones that other people haven't been able to find."
Like Barlag, Stoner said he's an outdoors person, and an Eagle Scout, so he can handle going for the more out-of-the-way caches. Stoner said he's contracted poison ivy from geocaching at least 10 times, but for him, the risk is worth the reward.
"I always come back home cut up from thorns and everything, but that's just part of living," Stoner said.
Despite the potential hazards of geocaching in the woods, urban caching is generally pretty safe, and the app provides information on the difficulty of the terrain and puzzle of each cache.
Because of this, Stoner said he would recommend geocaching as a hobby, especially to college students.
"Life is just really one moment after another, and many of them are rather unremarkable," Stoner said. "Geocaching is one way that you can make a few remarkable moments."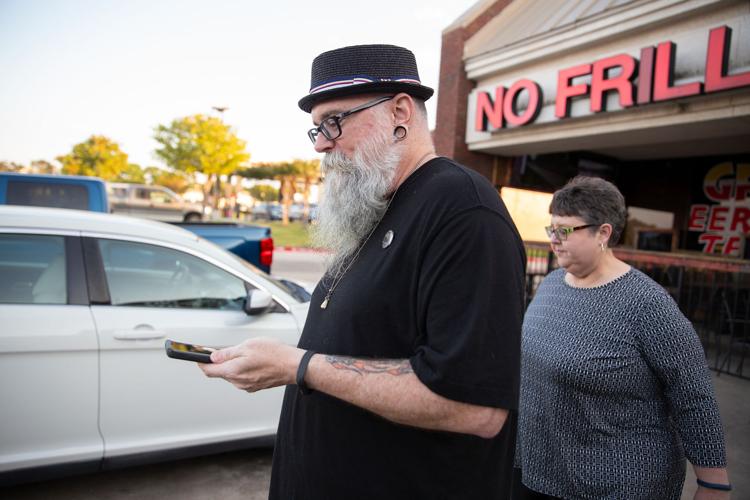 @Sam_Knowles00