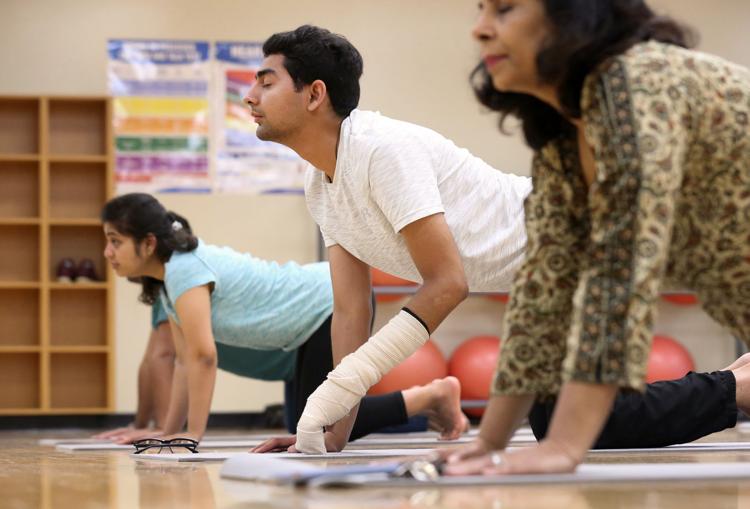 One of Sarthak Majithia's favorite shirts is a gray graphic T-shirt with a child Buddha holding a balloon that says, "let that shit go."
"I like to think of this as the stress that builds up, like the balloon that's building up stress," he said, with a laugh. "Instead of popping it out, the Buddha is just letting the stress go."
Before there's no time to catch a breath, turn to meditation.
The computer science graduate student is president of SKY@UTA, a meditation club on campus. SKY is an international organization with student-led chapters on 40 campuses across the U.S. where students learn meditation techniques to help alleviate anxiety and stress.
Majithia's skill for coding and computer science can be viewed through six apps he's collaborated on or self-developed. One of them is Sleep with Wisdom, an Android app intended to guide users to a deeper sleep through yoga exercises.
But while Majithia was doing his undergraduate studies back in India, he did not study computer science, nor did he practice meditation.
Majithia grew up in Jamnagar, a city in the western Indian state of Gujarat. There, he lived in a gated community where "everyone was an engineer," even his father. Majithia was good with computers so he decided to pursue engineering at the Pune Institute of Computer Technology. However, during his third year at university, he realized he was not into it.
That's when he picked up drinking and smoking.
"I used to smoke 40 cigarettes a day," Majithia said. "I was in the wrong boat."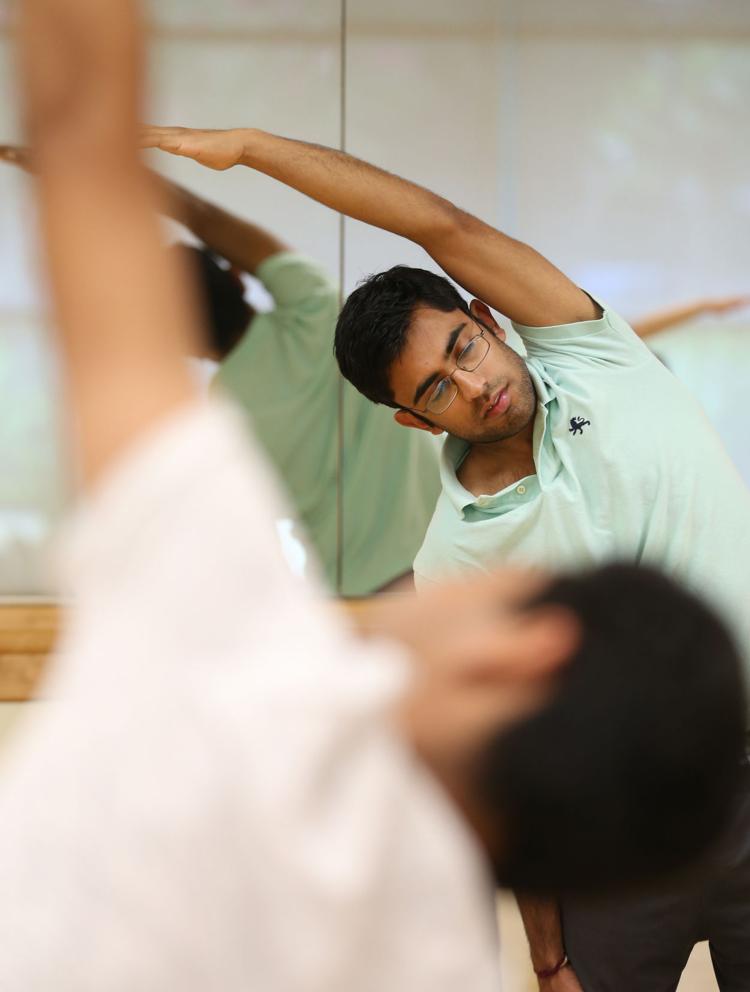 Around that time, his mother recommended a SKY meditation workshop. There, he said he immediately started feeling the positivity and clarity in his mind that he "needed badly." After regular practice, giving up smoking was easy, he said.
"There was so much clarity in the mind," Majithia said. "All that chatter and all those chain of thoughts I had were no longer there. It was very weird and scary for the first time. But I knew that I felt happy inside."
Meditation didn't just bring health benefits to Majithia. It brought him the clarity of mind to decide what he wanted to do.
This clarity brought him to UTA.
"Fortunately for me, I picked up on a particular topic of computer science which I really liked," Majithia said. "And now here I am here doing [my] thesis! Who would have thought. Now I'm here in a new country doing my grad degree."
Alumnus Sridevi Bajgur probably would not recognize the Majithia of his unsure undergraduate days. She chuckled as she recalled the first time she met him. He had only been in the U.S. for maybe a week, she said.
"Usually people are trying to keep up with the jet lag or maybe new country, trying to get adjusted," she said. "But what was very different was that Sarthak was so energized and enthusiastic and he was like 'Yeah bring it on.'" 
But before they had even met in person, Majithia had already contacted Bajgur to tell her about his interest in SKY on campus. He told her that he had already organized these workshops back in India.
By the first time he came, he already belonged, she said.
Majithia helped Bajgur coordinate rooms and get new people to go to the organization during her time here. But Bajgur said Majithia is a good friend because he's observant and notices the little things.
One time, he noticed her struggling to find a place to put her sunglasses in the car while she was dropping him off at his apartment from a meditation session. When he came to Austin to visit her and her husband, he gave her a "user-friendly" holder he made for her sunglasses. She never even told him about her problem.
"I had no clue someone had observed something like that," Bajgur said.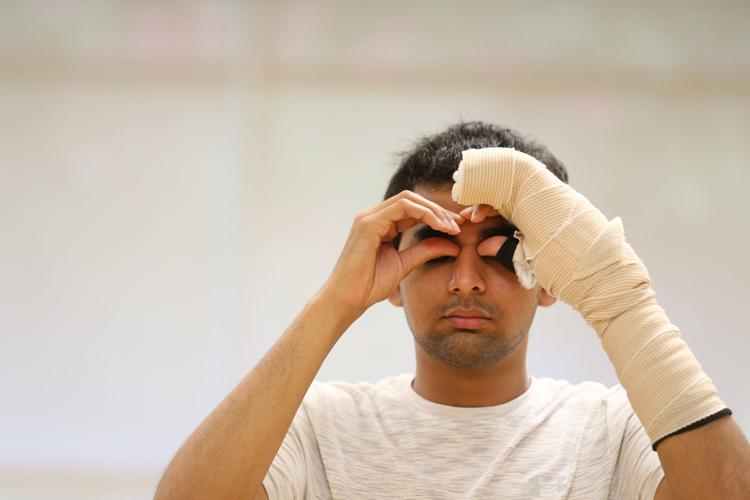 Maybe this is the kind of thing someone who meditates for 40 minutes each morning has an alert enough mind to notice. Or maybe it's just Majithia.
When Majithia isn't meditating, he's attending one of his labs on campus, coding at a coffee shop or watching John Oliver and Hassan Minaj clips on YouTube. If asked his favorite type of music, he replies with "whatever the group wants to listen to."
But Majithia accepts that no day is the same, and meditation makes that easier, he said.
"There's an impermanent nature of change around me," he said. 
And Majithia does handle change well. He was even born with another name: Sham. In grade school, his mother decided to change his name to Sarthak. And he didn't question it — he just went with it.
Last week, when a room SKY planned on using for a group  meditation was booked, he found an alternative at the Maverick Activities Center on Sunday morning.
Majithia's left hand is currently wrapped in a cast because of a shower accident, but that didn't stop him from doing jumping jacks to warm up. Instead, he does them one-handed.
Later, he placed his glasses on the edge of his yoga mat and relaxed into meditation.
Vishnu Galigekere, alumnus and SKY intructor, said Majithia not only wants to benefit from meditation himself, but he wants to help others benefit from it as well. 
"The thing is he doesn't have to do this," Galigekere said. "I think that's a great heart." 
@arianamariel_