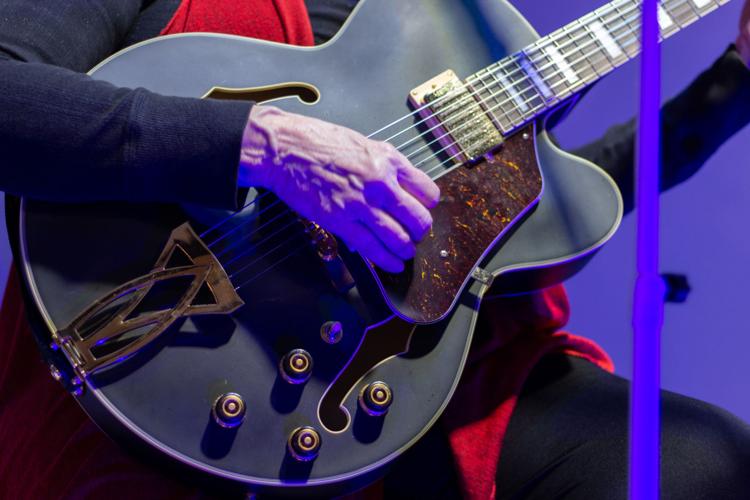 Performing on stage can be daunting. But open mics serve as a great opportunity to work through those nerves.
An open mic is a show that isn't booked. Instead, performers are welcome to take the stage and showcase their talents.
"I don't care if I mess up," said Kim Feil, open mic coordinator for Truth Vinyl Open Mics. "I like to get my nerves out for a new song."
Here are four open mics in Arlington performers and students seeking entertainment can enjoy.
1. Truth Vinyl Happy Hour Open Mic
This open mic is BYOB and free of charge. Feil said the event is for everybody, and serves a wide array of talents and age groups.
Dancers, poets and musicians ranging from teens to baby boomers have all graced the stage. The open mic attracts mostly acoustic singer-songwriters, but everyone is welcome to participate, Feil said.
"It's a showcase space for musicians that want to be in a cool environment such as the Truth Vinyl Record Store," Feil said. "We have a support network of old and young, and we are excited that the public has latched on to this open mic."
2. EXCEL Campus Activities' Spotlight Series Open Mic Night
The Spotlight Series is a new event by EXCEL Campus Activities. When the organization decided not to bring back the Campus Limits Music Festival, it decided to instead showcase the talent here in the UTA community, said Salvador Ontiveros, EXCEL programming director.
"We want to remind people UTA is a place where talent exists," Ontiveros said.
Everything from comedy acts and original songs to "karaoke versions of 'Grenade'" are welcome. The event will be in different locations throughout campus so that students can catch a performance or two during a study break, Ontiveros said. The goal is to have one every month, he said.
The next Spotlight Series event will be April 17 at Rosebud Theatre.
3. The Speakeasy Open Mic
This open mic always includes rose petals and finger snapping. The event is a grassroots effort to connect artists through a monthly event in Arlington, said Tre Michael Dae, The Speakeasy Open Mic founder. The event location is announced every month. Artists are encouraged to participate.
"So many different types of expression have been present," Dae said.
This month, The Speakeasy expanded to a Dallas location, but the event will come back home every third Friday of the month, Dae said.
4. E.Y.E. Open Mic Night
Ali Mozart hosts E.Y.E. open mic nights every Tuesday at Growl, a shop that sells comics, vinyl and CD albums. Mozart created the event in December because he wanted to give hip-hop artists a space to perform.
The open mic primarily showcases hip-hop and R&B but was created for any artist to express themselves, he said.
"That's the name of the open mic, E.Y.E., which means expressing your existence," Mozart said.
@arianamariel_