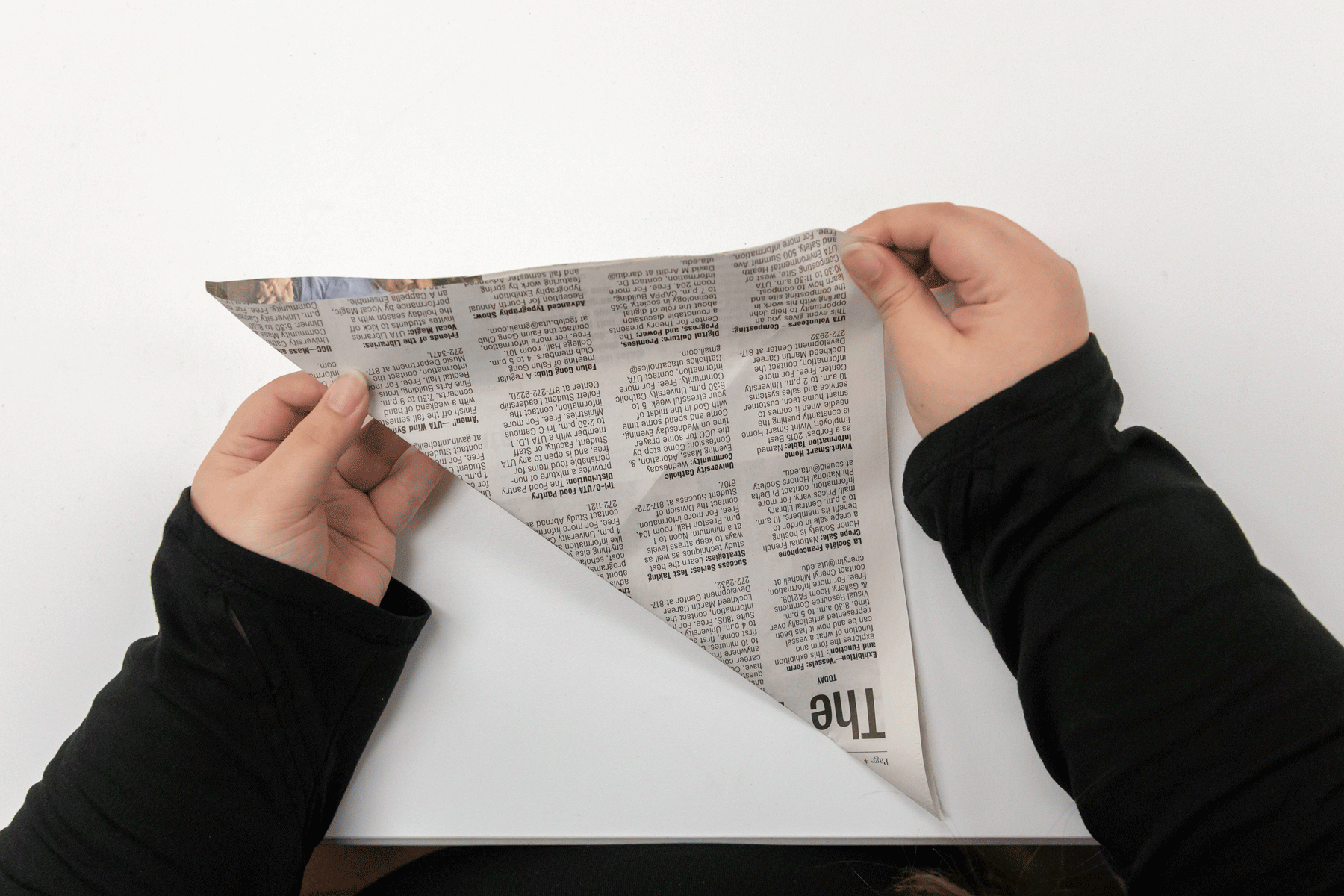 When Joowon Im was young, folding a thousand paper cranes and putting them in a jar was a trend at her high school in South Korea. The intention was to give them to someone to show your affections, or sometimes to bring them good luck, she said.
This form of origami was more of a cultural thing rather than a legend or myth, said the planning and landscape architecture assistant professor.
Origami is the art of folding paper to create shapes or forms, like animals or objects. The craft, which originated in Japan, can be used as a form of art therapy for some and a challenging, mindful task for others. 
Im has made origami Christmas cards for friends in the past, she said, and when she's folding things like birds and deer, she gains a feeling of satisfaction.
"I also think moving your fingers kind of helps you to develop your brain a little more," she said.
Origami is an activity that is simple, clean and easy to manage even in limited settings, said Toshiko Kobayashi, author of Brain Therapy Origami, in a 2019 American Art Therapy Association post. This is why she uses origami to help people "beyond the limitation of language," she said.
The clean folds and sharp edges of the activity are what appeal to linguistics sophomore Nashalie Toucet and why she uses it to relax, especially during final exam season.
Toucet said she sometimes messes up her folds, and it can take away some of the satisfaction she gets out of origami. However, she tries not to let her perfectionism stop her.
"I'm not talented, that's the thing. I'm, like, the person that likes art but is not really good at art," Toucet said. "I just think of origami as a way of de-stressing."
Visual communications senior Yusra Iqbal said that her most memorable experience with origami came not from her own interest but from an assignment from her 3D-Design professor.
The task was to fold an origami piece and trace it repeatedly to form a tessellation, or a repeating pattern that fits together without overlapping. 
She appreciated that the assignment took something she knew from childhood and integrated it into a lesson relevant to her studies, Iqbal said.
Iqbal's group made a snake tessellation, she said, and she can recall that a former architecture student in her class had a natural talent for the craft. Four years later, she still remembers admiring his work.
Although she can appreciate origami when she sees it, Iqbal said she can't ever see herself taking it up as a hobby because it's so easy for her to mess up an intricate fold.
"You have to think it through so much," Iqbal said. "That was difficult for me."
For Im, her exposure to origami came from her family. She learned many creative techniques from her mother.
"My mom was an art teacher, so she taught me a lot of things, including drawings, making stuff," she said. "It was kind of natural to me."
Like Im, Toucet has experienced origami with her family. She said that she has known of the thousand-crane folding task since she was 11 because she used to watch Korean dramas, or K-dramas, with her brother.
Now, Toucet is minoring in Korean and still holds an appreciation for its traditions, including origami.
Toucet said she'd recommend origami to students, especially during finals week. Although completing the craft can sometimes take a tricky turn, the satisfaction from the end result is worth the hassle.
"When you're stressed because of exams or something like that, just take a little break to do that if you'd like," Toucet said. "People will be like, 'Okay?' But you'll be like, "I made this!'"
@Sam_Knowles00