With the help of Instagram, childhood cartoons and practice, three young women — graphic artists at UTA — are each paving paths toward a career in art and illustration, one stylus stroke at a time.
On one of the most respected stages in the film industry, two women, Domee Shi and Becky Neiman-Cobb, accepted the award for best animated short film at the 91st Academy Awards for their film Bao.
The moment was brief. However, it was significant because it recognized the first Pixar short film directed by a woman. These women are among many others who are turning the page in history books of industries once dominated by men.
A passion for illustration connects these young women and drives them toward separate careers within the art industry.
Chelsea Akpan: @thankscocoa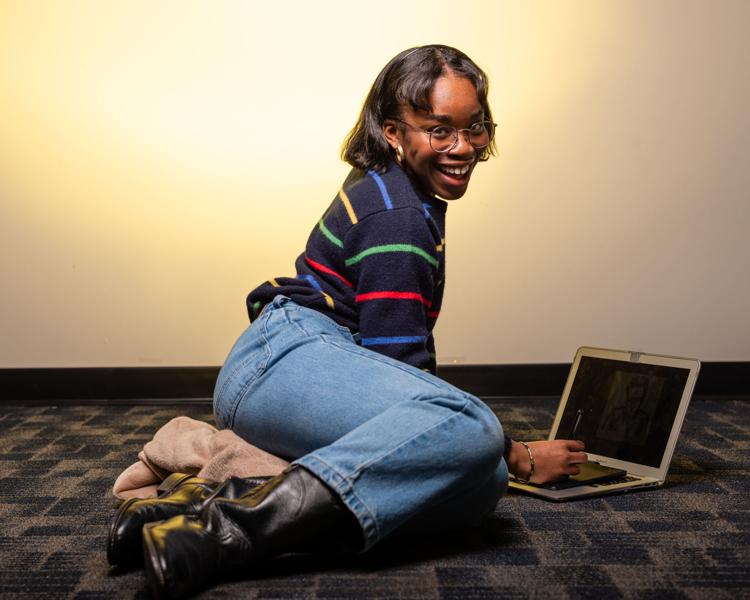 The work of Chelsea Akpan is not something you'll find hanging on the walls of a fine art museum; nor does she want it to be. 
One of her favorite pieces is a commissioned image that depicts Elio from the film Call Me By Your Name talking over the phone with a purple cat. The client owns a cat named Elio, the drawing junior said. 
Akpan describes her childhood self as bizarre and somewhat goofy.  She often watched television shows like "Ed, Edd n Eddy" and "Foster's Home for Imaginary Friends," both of which are now some of her biggest influences. 
 "My style is just an amalgamation of all my influences and, like, all the things I like about art and animation," Akpan said. "Color is a very big aspect for me. I love color and loose lines and, like, energy." 
Italian baroque painter Caravaggio, indie pop-rock star Mitski and the early 2000s also make the list of influences and inspirations that work their way into Akpan's art.
"It kinda just makes you feel like you're just kind of a kid again. I wanna kind of evoke those feelings in other people; to have that playfulness and that humor," Akpan said. 
Over a year ago, Akpan began sharing her work on Instagram under the username @thankscocoa, where she networks and promotes commissioned work. 
Her dreams extend far beyond Instagram. One of Akpan's ultimate goals is to become a showrunner for her very own cartoon. In recent years, Akpan has noticed a shift in the representation and leadership of animation, pointing to showrunners such as Rebecca Sugar. 
As a black woman, diversity and representation are important to her, Akpan said.
"I do want to create shows that can please a large, diverse audience. I want to show my experiences — my own experiences — into my work, and hopefully that will touch somebody else that's like, you know, me," Akpan said. 
Elizabeth Dang: @coughedguts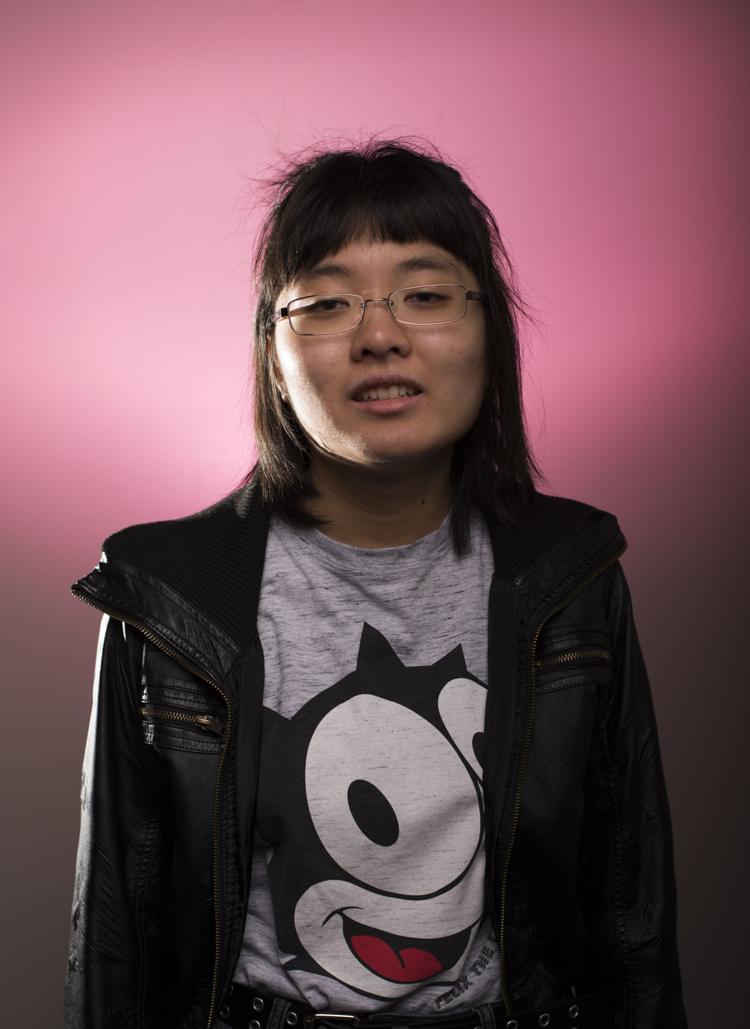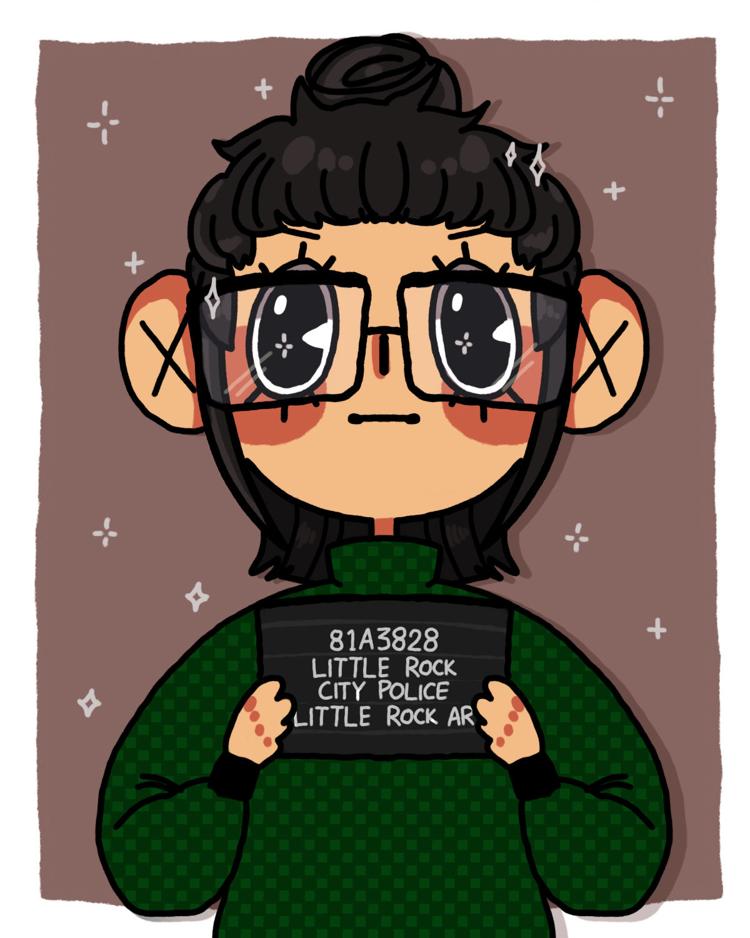 For glassblowing senior Elizabeth Dang, drawing came as a happy accident of sorts. Dang's first sketchbook pieces were made to impress her crush when she was 12 years old.
A crush whose artistic skills peaked at 12, she said.
Some of her first drawings were of Simba from the Disney classic The Lion King and anime characters. She shared these works on the online artist social network DevianArt.
She goes by @coughedguts on Instagram, where explicit lyrics from 3OH!3 serve as her bio.
Her current work is mostly digital, defined by thin, sometimes sketchy lines that come from her sense of sarcasm and the inner cynic inside of her, Dang said. Occasionally, she will overwhelm a page by writing down words of emotion over and over again.
Dang describes her feelings as a train of emotions that goes in a never-ending circle.
Her creative fuel comes in the form of horror films and Welsh indie rock band Catfish and the Bottlemen. More than anyone, Dang is inspired by her art peers at UTA whose mediums range from illustration to sculpture.
Dang considers herself her own worst enemy and harshest critic, often taking compliments with a grain of salt. Both are themes that translate into her illustrations.
"The paper becomes this therapist, and I can just talk to it, and it won't say anything back to me," Dang said. "I can just let all my secrets into it."
Graduation is near for Dang, who wishes to start her own comic that incorporates her slightly dark sense of humor and style one day.
Leonor Ali: @honeymewn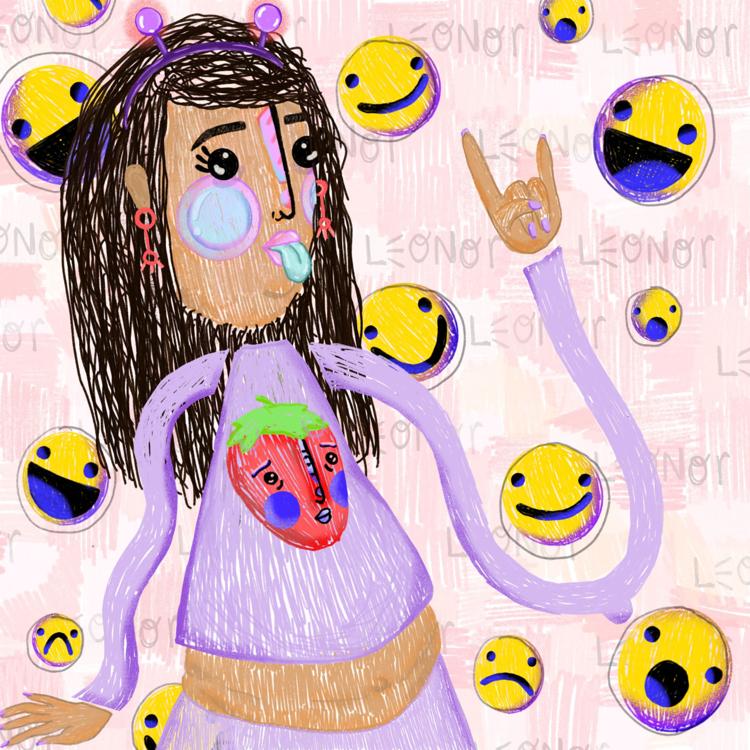 Early in Leonor Ali's art career, she discovered American artist Jean-Michel Basquiat. His work with texture and seemingly effortless style attracted her and influenced her earliest work.
The painting sophomore's work has come far in the past 6 years. Her Instagram, @honeymewn, is a vibrant display of her digital illustrations.
In October, Ali printed 15 "propaganda" posters she illustrated and posted them around campus. "Stop Silencing Artists," and "Our Voice Matters, Too!" the posters read.
"Influence people, make your voice and opinions heard," she said in her Instagram post.
Those illustrations, along with the rest of her works, are silly and playful representations of the moods she's in. The bright saturated colors she uses capture feelings of happiness and the ups and downs she feels in her relationships with others, she said.
Influences of Ali's include artists such as André 3000 and Kid Cudi. Their works — funky, poetic and emotional in nature — all inspire Ali's work.
Like many other small-time artists, Ali is working on commercializing her work into things like T-shirts and prints. To be featured at an art gallery is one of Ali's long-term goals.
"I hope people can look at it and not be serious," Ali said. "I try to be playful with the things I do, and I don't try to be serious or to make anything perfect."
One of her more recent infatuations lies with a beady-eyed curvy figure she drew sporting a striped crop top, hoop earrings and bunny ears.
"I don't really see that all the time in art. Of course I have a belly, I have a double chin, and I wanna feel represented, and I wanna feel cute." '
Art students Chelsea Akpan, Elizabeth Dang and Leonor Ali share the songs and artists that inspire them.
@edmedeles