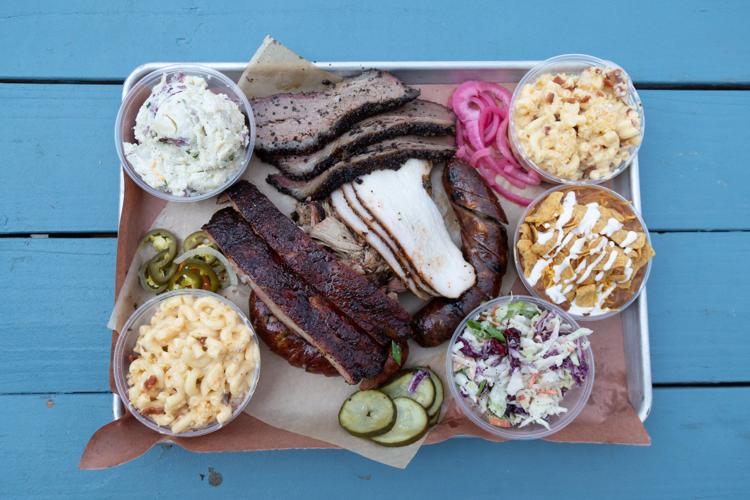 Brisket changed Ashley Hays-Weaver's life.
In 2015, her husband, Dayne Weaver, decided to take up barbecuing as a hobby in the couple's backyard. Now, they own Dayne's Craft Barbecue, a "Central Texas Inspired" restaurant in Fort Worth.
Weaver wanted to see how good he could be at barbecuing, and it turned into something he was passionate about, Hays-Weaver said.
Now, it's their lifestyle. Once she took control of her own business and income, she no longer had to work at a job she wasn't passionate about and could spend more time with her children, she said.
"My quality of life just skyrocketed," she said.
Weaver started small, smoking brisket with a domestic grill from Walmart that Hays-Weaver's father had left in their backyard. Between the $60 to $70 meat, wood to smoke it with and the hours he spent cooking, Hays-Weaver said her husband would end up spending over $100 every weekend on a mountain of meat that the two of them and their three children were never able to finish.
Although the advertising and public relations junior supported Weaver's interest in the craft, she realized his hobby cost more than they bargained for. She commissioned him to find a way to bring money back to the table to fund his foodie obsession.
He had to have a reason to be cooking, and he needed to be reimbursed, Hays-Weaver said.
By that time, the family was "sick" of eating brisket, so Weaver began reaching out to friends and extended family members and smoked different meats for parties and family occasions.
In January 2018, the couple held a barbecue pop-up in their front yard to expand their customer network.
Weaver created a plethora of barbecue options, and Hays-Weaver was in charge of the sides: mac and cheese, potato salad, street corn and coleslaw. The line of customers extended past their front gate, down the driveway and onto the sidewalk, Hays-Weaver said.
After multiple pop-ups, both at home and at local venues, a failed attempt at a full-blown restaurant and countless briskets later, the pair found their permanent spot in Lola's Trailer Park, an indoor/outdoor bar and live music venue in Fort Worth.
Dayne's Craft Barbecue is open every Saturday and offers a variety of brisket, ribs, sausages, homemade pickles and sauces and other barbecue essentials.
Jesse Barrios, advertising and public relations junior, said once he began living in Texas, he developed an interest in Texan staples like barbecue.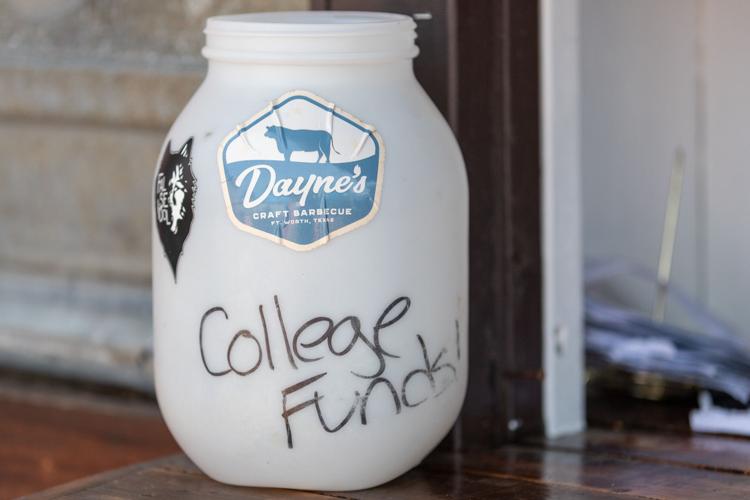 He's tried various barbecue restaurants around the Metroplex, but said Dayne's Craft Barbecue stood out as one that labors over its menu items.
The meat's quality and soft texture impressed Barrios, and he said he enjoyed the savory, almost lemony flavors dripping from it.
Barrios said family ownership is evident in the amount of care cooked into the food.
"You take control of how or what direction you cook or you serve," he said. "You pay attention to detail more."
Hays-Weaver and Weaver both quit their full-time jobs to focus on their new business. Hays-Weaver said the business could have failed at any time. She never expected her husband's backyard hobby to transform into something that would dramatically impact their family's life.
"I'm doing the business that I wanna do, and I'm going to school like I wanna do, and I'm able to be with my kids like I wanna be," she said. "It feels more right."
The two still work late nights and sweat on the weekends, but it's a choice they willingly make.
Weaver said he starts cooking around 9 a.m. on Fridays in anticipation of their Saturday sale. The smoking process lasts all day and into the night until the shack opens Saturday morning, and about 200 pounds of barbecued meat is ready for customers.
Weaver and his assistant, Thomas Loven, toil over the smokers for about 30 hours each weekend, but it's time that they relish.
Weaver said that in a time-consuming job like barbecuing, genuine passion to create the most enjoyable food possible is essential to the craft. Brisket isn't something that's just thrown together last minute.
"Some people do it for the wrong reasons," he said. "In this business especially, you gotta really want to do it well."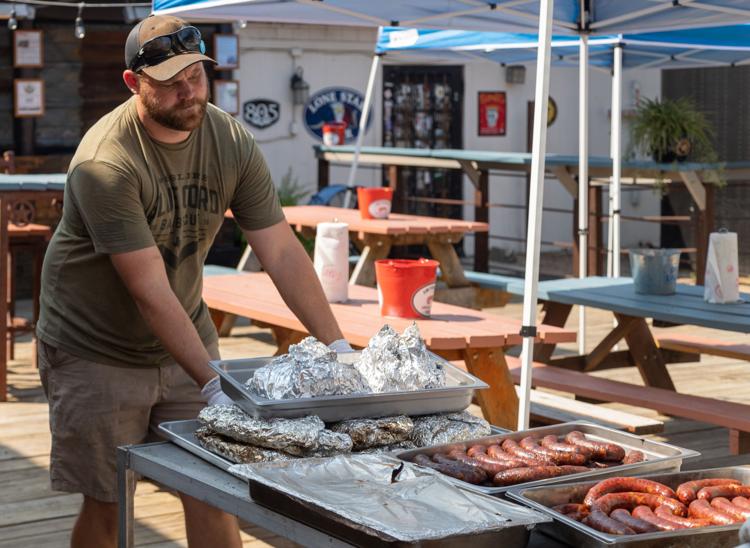 Hays-Weaver said their success serves as an example that it's worth it to take a risk for something that might seem silly or impossible.
She used to laugh at people who say "If you believe it, you can do it," but now she's realized that the cliche is true.
"If you really want to do something with your life, you feel passionately about it and you're good at it, there's a reason why you possess that skill," she said. "For you to not pursue it, is really just kind of a waste."
@CecilLenzen