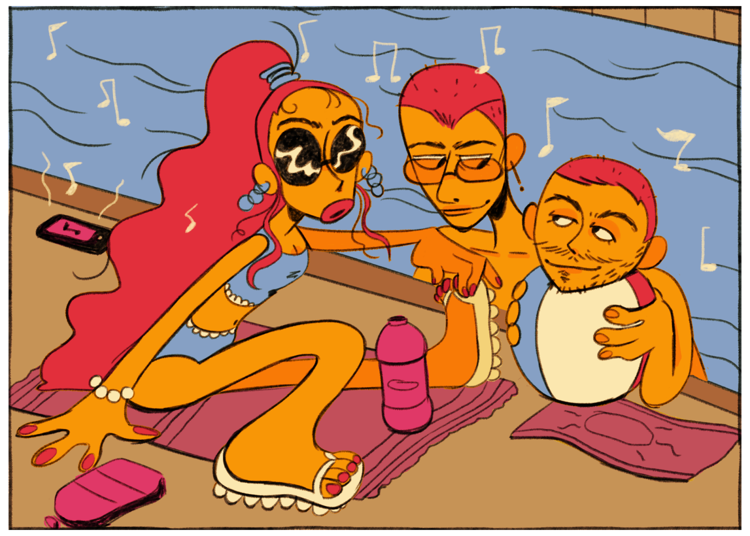 Latin music boomed globally this summer as music lovers around the world jammed out to artists like Camila Cabello, Bad Bunny and J Balvin. Almost half of Spotify's most-streamed summer songs were by Latin artists.
Sonja Watson, Liberal Arts associate dean of academic affairs, said Latin hip-hop, trap and reggaeton didn't take off overnight — or just over the summer. They evolved over the years.
"It's been booming for over a decade," she said. "Now we kinda see the explosion."
In the '80s and '90s, hip-hop music was primarily rooted in urban black and Latin communities. However, during the early 2000s it became mainstream, and more artists began experimenting with it, Watson said.
Reggaeton, a fusion of Latin hip-hop and rap, exploded in the United States around 2004 with hits from Daddy Yankee and Don Omar, she said.
This summer, the most streamed song on Spotify was "Señorita" by Shawn Mendes and Camila Cabello. "Callaita" by Bad Bunny and Tainy came in at no. 5, just behind the "Old Town Road" remix by Lil Nas X and Billy Ray Cyrus.
María Elena Cepeda, Latina/o studies professor at Williams College, said that when these "booms" of Latin music occur, many listeners act like Latin music and artists are new to the music industry.
"The artists that are associated with these musical moments get packaged as though they were recent discoveries," she said. "In fact, many of them have been making music for a very long time, and they're actually veteran performers."
For example, Daddy Yankee has made music since the '90s when he started his own record label. This summer, his song "Con Calma" placed no. 15 on Spotify's most-streamed songs.
Even politics play into music's popularity, Cepeda said.
Bad Bunny recently took off partly because he stood in solidarity with Puerto Rico to protest its allegedly sexist, homophobic governor.
Cepeda said that with the growing Latin population and all the media attention on Latin communities, it makes sense that people are paying attention to their culture.
"Broader shifts in society kind of promote these moments in which people are really interested in this population and their cultural production, mainly music," she said.
Biology freshman Jennifer Fuentes said she grew up listening to Latin music and prefers "older" Latin artists like Wisin & Yandel to artists who, like Bad Bunny, recently "popped off."
She has noticed an increase in Latin music's populatiry since last summer thanks to more spoken English and hip-hop rhythms in songs from Daddy Yankee, Bad Bunny and Camila Cabello.
Younger generations seem to prefer these bops because they're a newer version of old-school Latin music, Fuentes said. It's fresh; it's hip.
She said Latin communities are family-affiliated and listening to Latin music reminds her of a house party. With the new versions of Latin music, it's like an invitation to the party is being extended to non-Latin communities.
Whether older artists become as trendy and popular as new ones like Bad Bunny, Fuentes said she'll always listen to Latin songs.
"If I had one genre to listen to my whole life, it would just be [Latin]," she said.
When non-Latin audiences "discover" Latin songs for themselves, the genre experiences a resurgence, Watson said. Musical collaborations between Latin and non-Latin artists lend the music to different groups of listeners rather than take away from its authenticity.
"It adds a different flavor to the song," she said. "And it helps to reach different audiences."
Ace Maldonado, business administration and accounting sophomore, said he enjoys sharing music from artists like Daddy Yankee and Don Omar with his non-Latin friends. Everyone listens to music, so it makes sense to share it and try new genres.
"Music plays a really powerful tool in sharing cultures and exploring different things," he said.
When someone like Shawn Mendes or Beyoncé produces or remixes a song with a Latin artist, it opens that song up to both artists' listeners to expand its outreach, Cepeda said. Whenever people have the chance to experience another culture, even in a small way, it has a positive influence on everyone involved.
"If we can expand our understanding of what it means to be Latino in this country through music, that's wonderful," she said.
@CecilLenzen