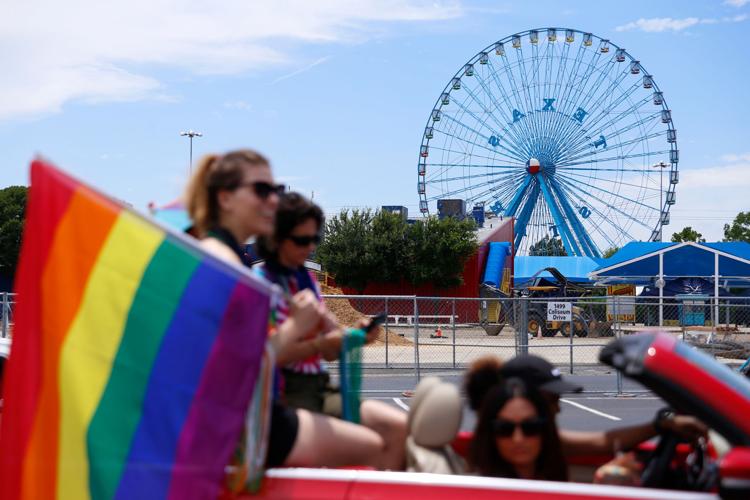 Cheers, smiles and hugs were shared at the Dallas Pride Parade on Sunday, but people also witnessed event protesters sporting "You need Jesus" T-shirts or a Bible at their side while they voiced their disapproval.
The protesters asked lesbian, gay, bisexual, transgender, queer, intersex and asexual community members to repent for their sins and to believe in God.
As a response, a couple of event attendees confronted the protesters by knocking down their headsets and megaphones and cursing at them.
This video may contain explicit language and actions.

Parade attendees confronted protestors at the Dallas Pride Parade. pic.twitter.com/LfY1CPwbtv

— Rocio Hernandez (@rocio_mhdz) June 2, 2019
Fort Worth resident Lauren Lackey said Pride Month celebrations like the Dallas Pride Parade mean feeling accepted and loved by the community.
"We live in a place that is still very conservative, and so pride month is a really good opportunity to get to be out and about with the community and see the support from the city and the businesses," Lackey said.
The first Dallas gay pride parade made news when it happened in 1972, according to the Dallas Pride website. A group of between 250 to 300 people gathered to show their pride as they marched through downtown, waving and chanting gay rights slogans.
Almost half a century later, Dallas celebrated Pride Month with its 36th annual Alan Ross Texas Freedom Parade, which consisted of thousands of attendees.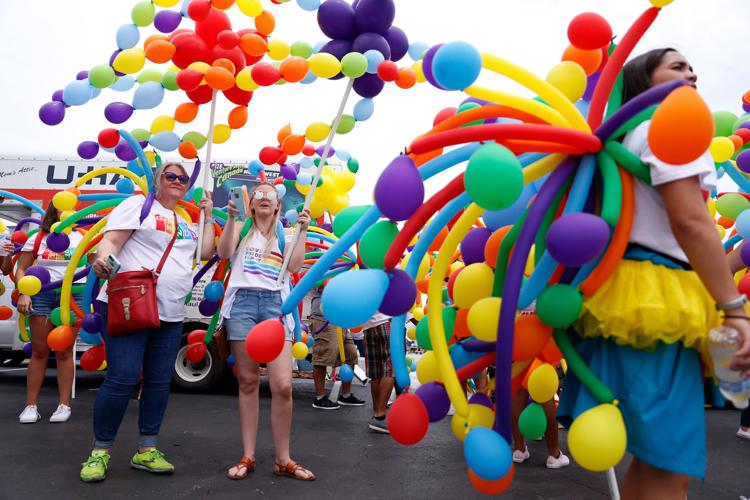 Previously held at Oak Lawn, the parade has paved its way to a new venue: Fair Park.
The parade consisted of floats circling the Cotton Bowl, food and beverages, and people sporting rainbow outfits and accessories.
Dallas resident Isabella Morelli said from the beginning of the parade she noticed a welcoming atmosphere despite the protesters.
"It's just such a positive environment that protesters can't bring us down," Morelli said.
Dallas resident Miles Kellum said he and his wife don't identify as LGBTQA, but they chose to show their love and support of the community with "free dad and mom hugs."
Kellum said they witnessed the protesters but instead of engaging them, he and his wife chose to continue giving out hugs to anyone who may have felt persecuted or hurt by the protesters' words.
Kellum said his heart breaks when he watches the news and sees how the LGBTQA community is being treated.
At the end of it all, he said people need to remember that everyone is human no matter what people identify as and no matter who they love.
Lewisville resident Blake Kaaihue said people should recognize the people who made the celebration of Pride Month possible.
Pride Month is a time for people to notice how much the world has changed and how much more accepted the community is now.
@rocio_mhdz